In compare of earlier OS, 'Windows 8' is more advanced. It incorporates new Start Screen, Advanced Internet Browser, Modified Bing Search Engine, Task Manager, Windows Explorer and variety of applications as well.  It's 'Windows 8' interface is designed to give plausible feelings at the time of system handling. One of the new arrangements Windows 8 has made known to 'Windows Store'; which has plenty of valuable apps to install in your systems. 'Windows Store' allows you to easily install any app as per requirements or desire. Of course, it is admirable features, which were missing until the arrival of Windows 8 in public domain.
The built-in features of Windows Stores empower you  to install plenty of apps from some location without going here and there. It encourages everyone to  install so many identical applications, which ultimately costs accuracy of  the system as well as wastage of bandwidth.   Certainly system administrators do not want to loom such condition. Then the administrator has lone option to remove Windows Store feature in Windows 8 in his system. The process of remove Windows Store feature in Windows 8 to be demonstrated throughout  successive steps after this particular line.
How to remove Windows Store feature in Windows 8
Open Run dialogue box then after type 'gpedit.msc' command to open 'Group Policy Editor'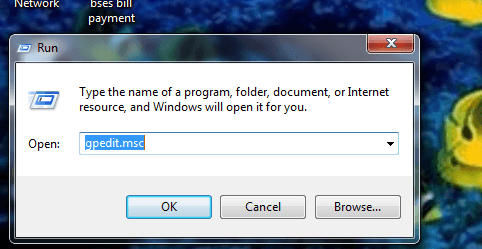 Now navigate these options 

simultaneously

: User Configuration < Administrative Templates < Windows Components < Store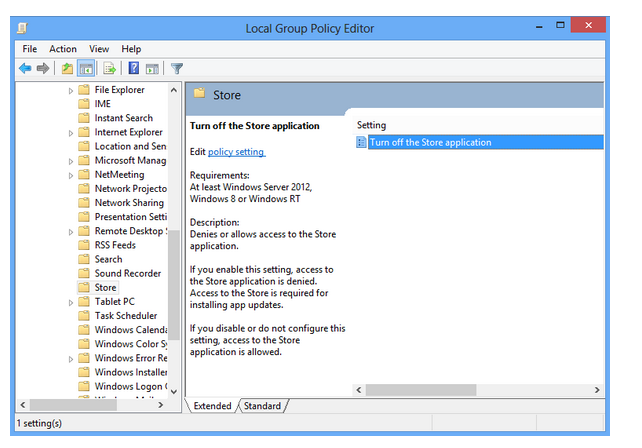 On the Right pane, you may see 'Turn Off the Store Application'. You will have to apply double-click above option and choose Disable to Turn of Store Application.