Star Chart is an incredible app that you can use to look whatever complex and infinite heavenly bodies that exist in the solar system. It is a definitive stargazing and astronomy app. For an amateur astronomer to a merely curious mind and alike this app serves the purpose of knowing more about the planets, stars, moons, and constellations, etc. It is a free application and has been in use by millions of people across the world.
The interface of this app is designed in a way to give you a real experience. The app works on desktop, tablets, and any other Windows 8 device.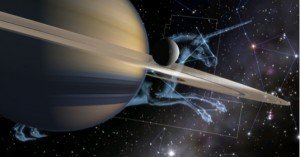 How to use this app 
Once you have installed this app on your Windows machine, you can do the following things using this app.
Explore Everything: The app has inbuilt modules to give you even intricate details about some of the planets and stars that you are looking for. For instance, if you want to have a look at the surrounding of the ring of Saturn you can do that. This is a very powerful tool for educators and other astronomy related people.
Move Back and Forward: You can explore the objects in the universe sitting at your room with your desktop and can even move forward and backward in time to see the previous locations of the stars, planets and other majestic bodies.
Augmented Reality Mode: If you remember when your parents or relatives used to share with you some of the knowledge they had by pointing out to the sky now you can do the same with this app. All you have to do is to up the Star Chart to the desired location and it will give you what's really there in the sky out there. With its GPS, 3D Universe, and high-tech sensors feature it finds your location and according to it provides you with the correct information. This is real fun. So now you can find everything about stars and planets in real-time. This mode is also supported on devices with accelerometers and digital magnetometer sensors.
Get More to Know: There are many interesting names and stories behind the naming of the objects present in the universe. If you ever wondered what a bright star is you can just point your Star Chart in the sky and it will tell you that it's just another planet. More information like this can be found using this app.
Key Features of this App
Explore stars, planets and satellites in real time.
Look into the visible universe by AR mode.
Go back and forward in time.
Navigate through voice control to look at the sky.
Track satellites including Hubble Telescope and ISS.
All 88 constellations present in the module.
High quality Messier catalog for objects.
Sharing screen captures and other related activities with friends.
Powerful and dynamic Search mode.
Fully configurable.
Conclusion
Star Chart is a nice application to know about the wonders of our solar system. This app shows you a virtual picture starting from Our Earth to the Sun, Moons of Jupiter, rings of Saturn, and many other awesome heavenly bodies.