Did you frequently experience errors related to WMIC.exe in Windows 10? Normally, the issue occurs while your system starts or shuts down. Moreover, you can face the problems while using a particular function of the OS. Always remember that the time when any WMIC.exe error appears on your screen is quite important.
There are several causes that may lead to WMIC.exe errors and it entirely depends on the system to system. So, in this article, you will find every minute detail of WMIC.exe. The below sections will cover its meaning, all the possible causes, and their workarounds. Hence, let us delve into the guide and see which solution works best on your system.
WMIC.exe in Windows 10 Solutions
What is WMIC.exe in Windows 10?
WMIC.exe is basically a WMI (or Windows Management Instrumentation) Commandline Utility file. Characteristically, it is an executable file made by Microsoft for Windows Operating Systems. This file was first made available on 11/08/2016 and was present in Windows Vista. The latest known version of WMIC.exe is from Windows 10 v10.0.15063.0 with Build no. 160101.0800.
What causes WMIC.exe in Windows 10 errors?
There may be many reasons behind WMIC.exe errors on your computer screen. The most common causes are:
If a particular hardware in your system is faulty or malfunction.
When WMIC.exe is no longer a safe file from Microsoft as it is infected with a malware, Trojan, malicious adware or spyware.
Another possible cause is when the associated WMIC.exe entries in Windows 10 registry gets corrupted.
The deletion of certain programs can also lead to the occurrence of WMIC.exe errors.
When the software utilizing WMIC.exe fails to download or install accurately.
When some other program conflicts with Windows 10.
All the possible workarounds to fix these errors are mentioned below from the simplest to advanced. It would be better if you follow it in the following order.
Full Scan your Computer for Virus
This is the first fix you should try because this error is most often caused by a malware or virus attack. When a malware enters your system, it can harm the important files which may not be safe for your privacy. So, perform a full scan of your system to eradicate all the harmful elements.
Step-1: First of all, do a click the shield icon on the taskbar to launch Windows Security app.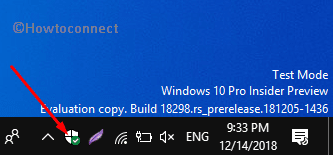 Step-2: When the app opens up, click Virus & threat protection. Move to its right pane and click Scan options.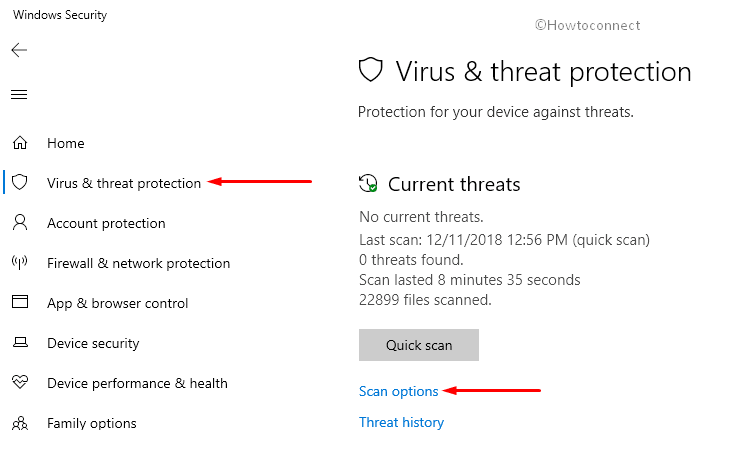 Step-3: On the following page, select the Full scan radio button and hit Scan now button.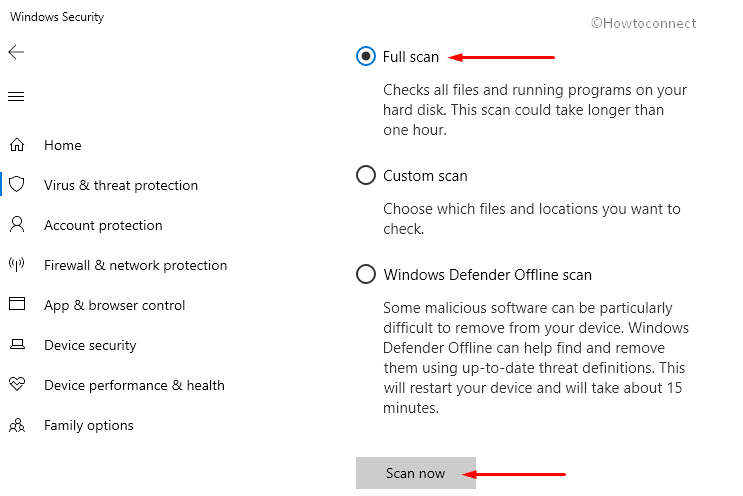 Step-4: Once the scan gets over, restart Windows 10 PC.
Run SFC (System File Checker) to Restore the Corrupt WMIC.exe file
Another common reason for this error on your screen is when the WMIC.exe file gets corrupted. You can easily bypass the corrupt WMIC.exe file by running the System File Checker. This is a utility tool present in every Windows 10 computer and is used for scanning as well as restoring damaged system files.
Press "Windows + R" shortcut keys to access Run dialog box. Here, type cmd and press "Ctrl + Shift + Enter" to launch elevated Command Prompt.
Click Yes when the UAC prompts up.
A black screen having a blinking cursor will be in front of you, type the given command and press Enter.
sfc /scannow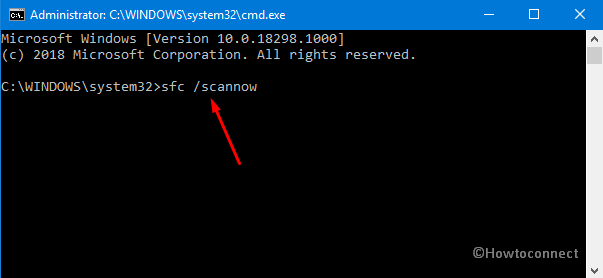 The scanning process by SFC will start to fix WMIC.exe or other system file errors. In case of any error, go through the on-screen instructions and complete the procedure.
Note that the SFC scan is a timely process, so, be a little patient.
Read SFC /Scannow, DISM.Exe, CHKDSK Windows 10.
Update your Windows 10
There are some errors which are solved by Microsoft through updates. WMIC.exe is one such error and to fix it, you should update your Windows 10.
Press "Windows + I" shortcut keys to open Windows Settings application. Click Update & Security.
Click Check for Updates button on the following page. If there is any new update, you should click on Install Updates.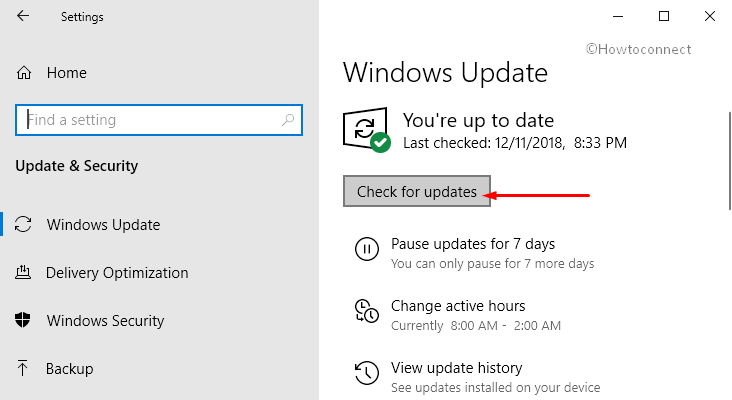 When the update finishes, reboot the system.
Most chances are that if a new Windows 10 update is available, it will fix it but if it doesn't, try the next workaround.
Windows Restore
The success rate of this fix is the highest in comparison to all the above solutions. You can restore the computer to some point prior to the error by going through these sequence of steps.
On the Cortana search box, type System Restore and hit Enter. This will access the System Properties dialog box.
Here, click System Restore button in the System Protection tab.
Once "System Restore" wizard will open, follow the on-screen guidelines and select an appropriate restore point.
Find the relevant backup image and restore the system to that point. Finally, restart the system and check for the WMIC.exe errors.
Advanced Solutions
These solutions are suggested if only you are an advanced user. If you are not much technically sound, contact some professional to get rid of WMIC.exe in Windows 10 error. But if you are comfortable, you can try these solutions.
Replace WMIC.exe
You should search the internet and find a genuine source that contains the WMIC.exe file, free from malware. Hence, download that file and then follow these steps to replace it in your PC.
Right-click on the WMIC.exe file you just downloaded and select Copy. Now, paste it into the following directory:
C:\WINDOWS\system32\wbem\
Then, Restart your PC.
Reinstall Windows 10
When all the above, simple and advanced, solutions fail to fix the WMIP.exe in Windows 10 error, you are left with only one solution – Reinstall Windows 10. Yes, take the backup of all your important files and reinstall Windows 10.
Hopefully, you will now be able to bypass all the errors related to WMIC.exe in Windows 10.
Repair any Windows problems such as Blue/Black Screen, DLL, Exe, application, Regisrty error and quickly recover system from issues using
Reimage
.