Ways to let Dolby Atmos For Headphone access account info on Windows 10 with steps. – Recently we have written a guide for How to Turn on Spatial Sound for Headphones in Windows 10. But to experience, the Spatial audio coming by Dolby Atmos proceedings, you must allow them to access your account info.
For accessing the account info Windows 10 includes Dolby Atmos For Headphone and Dolby access in the Privacy settings. Sometimes back Microsoft declared the good news of merging Dolby with Windows 10. This contains accurate audio sound and also gives height and depth to the audio.
Talking about Dolby Atmos for Headphones, it goes with all sorts of stereo headsets and does not need exceptional headphones. Any which ways people love using headsets as they give a better effect.
After going through the features of Dolby Atmos for Headphones, you would be curious to have it on your device. So follow the guide –
Let Dolby Atmos For Headphone Access Account info in Windows 10
Step 1 – Reach the Settings app by clicking Windows key and I at the same time on the keyboard. The alternative way to avail the Settings app is by clicking the Start button and then Settings icon.
Step 2 – Here, click on the Privacy option to reach the Privacy settings of the device.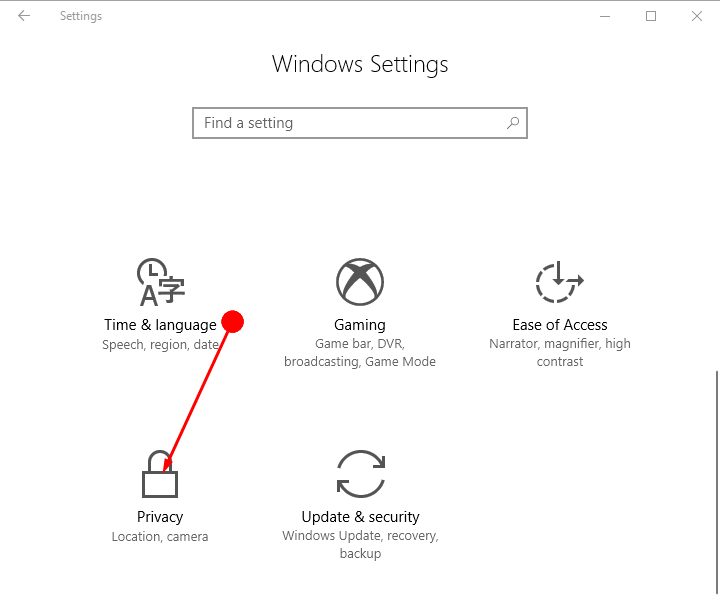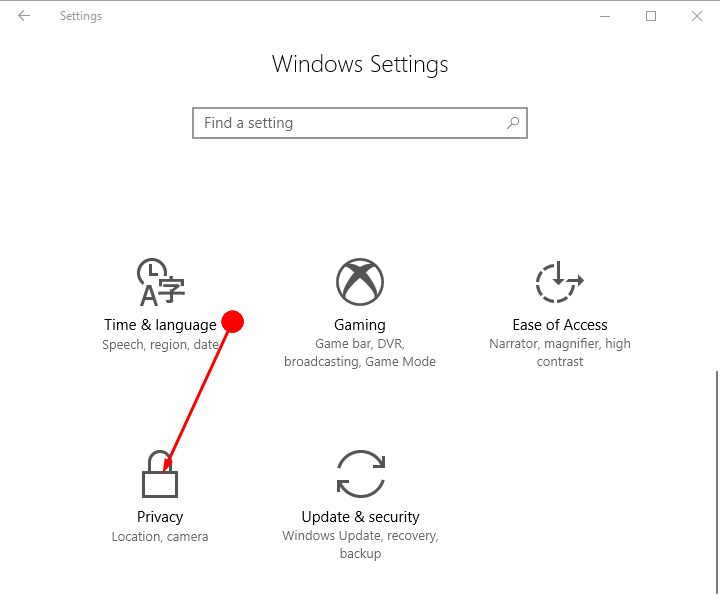 Step 3 – In the right pane, click on the option Account Info below the title Privacy. Then move to the adjacent pane and go under Account info go to the section Choose the apps that can access your account info.
See a guide – How to Change Your Info on Windows 10.
Step 4 – Here utilize the slider button to turn on the options Dolby Access and Dolby Atmos for headphones.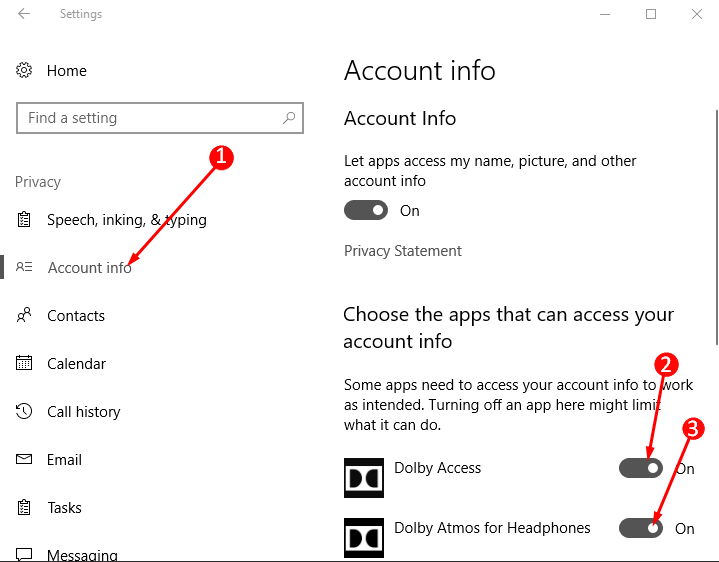 We all know that computers have bettered in almost every field, yet the way to hear audio with headphones or speakers has not changed much until sometimes back.
Read an interesting article – How to Disable, Enable Mono Audio in Windows 10.
Concluding Words
So now you see how simple is it to let Dolby Atmos For Headphone access Account info in Windows 10. Once you enable the setting you can experience the Spatial sound through your headphone's buds.  So allow in the privacy setting and enjoy.