In the earlier article, we have written the steps to download app updates in Store (Beta). But if you prefer to pause or cancel the download the same, we present the tips to do so in this post.
You have started downloading app updates in Store (Beta) but after some time you realized that there are few apps you don't use and thus downloading their updates will only charge you extra. In another situation, downloading the updates of so many apps might slow down your internet speed and thus you prefer to pause few downloads. Well, if you are in any of the above two situations, follow the below steps.
How to Pause App Updates Download in Store Beta in Windows 10
Launch Store (Beta) on your display screen.
In the upper right area of the Store (Beta) you can see a user logo. Click User Account logo and select Download option.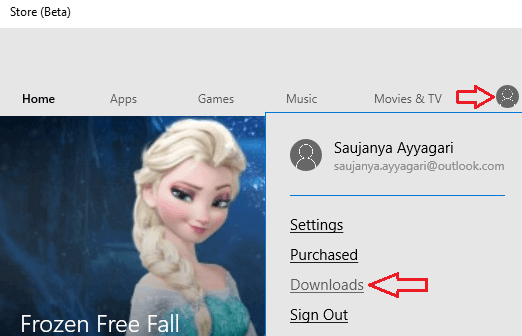 In the next screen you can see the apps are being downloaded. If you prefer to pause all the downloads click Pause All button.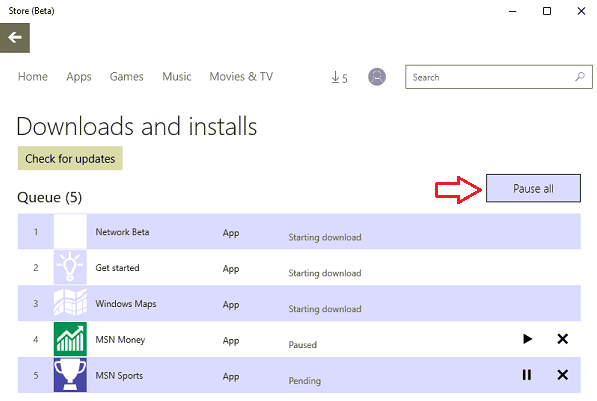 Click Resume All button to start the download again.
To pause an individual download, click its respective Pause button.
To again start the download of that individual paused app, click Play button associated with it.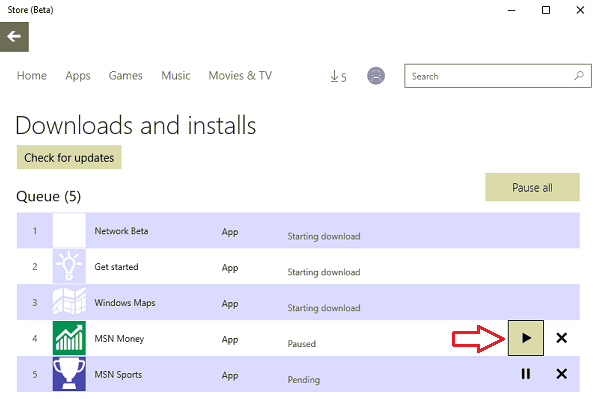 Cancel App Updates Download in Store Beta in Windows 10
Now, simply click X button of the respective apps to cancel the download.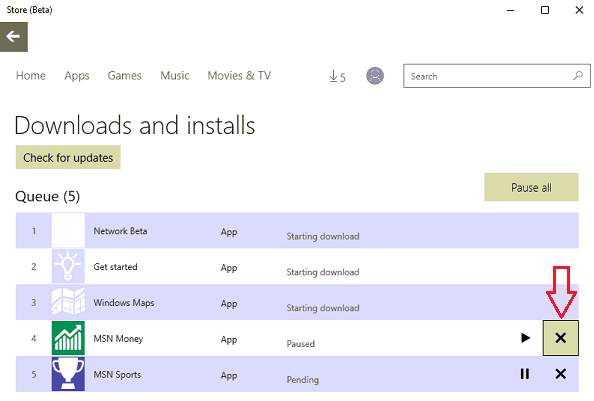 So, now you can choose the apps you prefer to update. Downloading, canceling and pausing the updates are all on your fingertips. You keep yourself updated with the world and now you can also keep your apps updated. Enjoy updating!