Windows 10 allows Watch 360° Videos Using Movies & TV  so you don't need to worry about 3rd party tools. People are looking for experiencing virtual reality these days. So the built-in application includes a tab 360° Video that lets you play the file easily. Follow a very interesting article – How to Add .srt Subtitles To Movies & TV App Windows 10.
You will find a guide to Watch 360° Videos Using Movies & TV on Windows 10 PC. Creators Update introduced the feature that offers you run the video files in Movies & TV application in a single click only.
See another guide to store the files – Choose to Download SD / HD Video Movies & TV Windows 10 Automatically.
As you know, earlier Windows 10 didn't ship with a solid video player and users need to rely on third-party players. Out of the plenty of video playing software in the market for Windows, a few of them assist in playing 360-degree videos.
These days it's simple to record 360-degree videos due to advanced tools and technology. So These capabilities boost for the Movies & TV app is a great relief and convenience as well for users.
All the common sites are promoting these virtually real videos. Great web giants like Facebook, YouTube are pushing 360 content, 3D content, and Virtual Reality content. See the process ahead –
Watch 360° Videos Using Movies & TV on Windows 10 PC
Step 1 – Click the Start icon and type Movies & TV in the Cortana Search box. When the same result appears under the Best match section, click on the Movies & TV.
Step 2 – Once application opens, locate 360-degree videos' tab and hit the same.

Step 3 – This will get access to a various range of videos supporting 360-degree. Click on any of the videos and start watching it.
Step 4 – To see the video rotating in 360-degree click on the arrows on the top right of the screen. Use these arrow keys for changing the directions. It helps to swivel around in all directions to enjoy 360° of the video.
This was the procedure to watch the already existing video in 360. But now let us explain how to watch your own videos 360-degree Movies & TV.
Viewing other Videos
Step 1 – Choose the video to play and download the same from which so ever source.
Ensure that the video supports 360-degree else you will miss a good quality video.
Step 2 – Input a right-click on the video and out of all, choose Open with and then Movies & TV.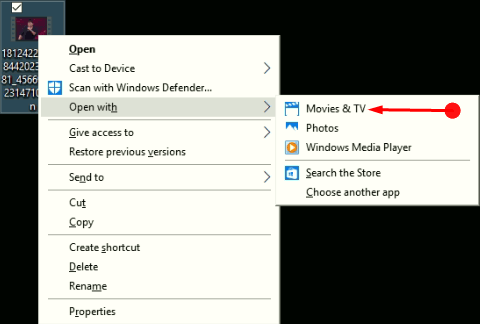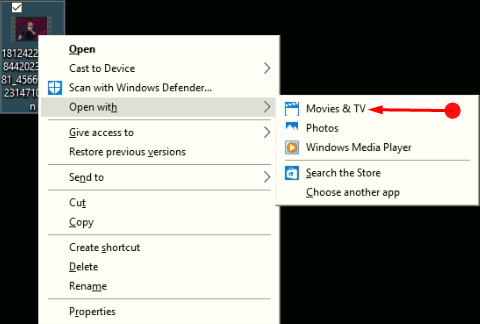 Step 3 – Now in the video, click the three dot icon in bottom right and choose Play as 360-degree video.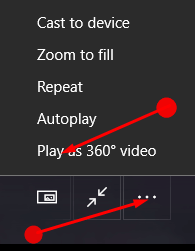 Final Words
You have seen how easy is to Watch 360° Videos Using Movies & TV on Windows 10 PC. Video 360 degree is a feature that the viewers wished to watch for a long time and now Windows so fulfilled the wishes. So play and experience the virtual reality using Movies & TV.