Are you grappling with the vexing Windows update error 0xC1900101 – 0x30018? Buckle up for a solution-packed ride. When installing a new version or upgrading the same the problem is likely to appear with failure of the process. This is a digital roadblock that often crops up during the upgrade's "FIRST_BOOT" phase.
"0xC1900101 – 0x30018" can generally occur because of nonessential peripherals connected to the computer, third-party antivirus, and corrupted system files. Furthermore, reasons for the issues may be problems with network, old BIOS version, or obsolete driver hindering the upgrade process. This blog is all set to aid you in bidding adieu to this error. See: How to Fix 0xC1900101 Windows 11 Install Error (Solved!).
Windows Update Error 0xC1900101 – 0x30018
Here is How to Fix Windows Update Error "0xC1900101 – 0x30018":
Remove All Unnecessary Peripherals before the Update
You can speed up the process of updating Windows and settle this infamous 0xC1900101–0x30018 problem and make the upgrade process go more smoothly by taking a simple but effective step which is to disconnect any tools or peripheral devices. Follow these steps:
Unplug unnecessary peripheral devices: external drives, printers, and extra monitors.
Keep basics: mouse, keyboard, and monitor.
Retry the upgrade.
Temporarily Remove Third-Party Antivirus
In the below-mentioned steps discover how this can combat the persistent 0xC1900101 – 0x30018 error, paving the way for a seamless update experience.
Go to System tray on the taskbar.
Right-click the antivirus icon.
Choose Pause, Disable, or Turn off.
Confirm if prompted.
Navigate to Settings > Windows Update and click on Check for updates.
Re-enable antivirus after the update.
Swap WiFi for a Wired Connection
We have come up with another efficient way to remediate this Windows Update error. Prefer a Wired connection over WiFi as it will surely help you to resolve because a Wireless connection may interrupt and affect the update. Here are the steps which you might want to follow:
Connect your PC directly to the router using an Ethernet cable.
Attempt the upgrade again.
Install all the pending Windows Update
If you are yet to resolve the 0xC1900101 – 0x30018 Windows Update issue, one of the easiest solutions is to just install all updates. Yes, you read that properly, since upgrading your system may be all that is required to resolve the aforementioned issue.
Go to Start > Settings.
Head to Windows Update.
Click – "Check for updates".
When scanning is completed and shown multiple updates click on Download and Install.
Reboot your system when asked.
Run SFC and DISM Scan
Want another shot at fixing the bothersome 0xC1900101 – 0x30018 update error? Try running SFC and DISM scans. These aren't anything fancy, just built-in tools to sort out system files and components issues. They could be your ticket to a smoother Windows update experience.
Click on Search and type cmd.
Select – "Run as administrator".
Accept the User Account Control prompt by clicking Yes.
Copy-paste the command – sfc /scannow.
Wait for the System File Checker scan to perform its tasks as it will now scan your system for any corrupted or missing files and try to repair them.
Copy and run the next command lines (press Enter after each).
DISM /Online /Cleanup-Image /CheckHealth
DISM /Online /Cleanup-Image /ScanHealth
DISM /Online /Cleanup-Image /RestoreHealth
Restart your system.
SFC /Scannow, DISM.Exe, CHKDSK Windows 10
Update BIOS Program
Another effective but slightly tedious and complex way to fix this Windows Update error is to update your BIOS as it will give your computer the necessary boost to combat the error and ultimately, make your Windows update go a whole lot smoother.
Back up your data first.
Get the latest BIOS from your manufacturer's site (To determine which BIOS you are running, type System information into Windows search and look for the BIOS Version/Date and BaseBoard Product items.) See: Windows 10 – 5 Ways To Know BIOS Version of MotherBoard.
Read the instructions in the extracted files.
Update the BIOS as recommended.
Restart to finish up.
Use Clean Boot
Do you know what's a clean boot? It's like giving your Windows a fresh start. This method might be the answer to breaking free from the clutches of that stubborn 0xC1900101 – 0x30018 error. Let's dive into the steps given below:
Press Windows key + R.
Type msconfig, then press Enter.
Navigate to the Services tab.
Put a tick mark for the box Hide all Microsoft Services.
Then, click Disable all.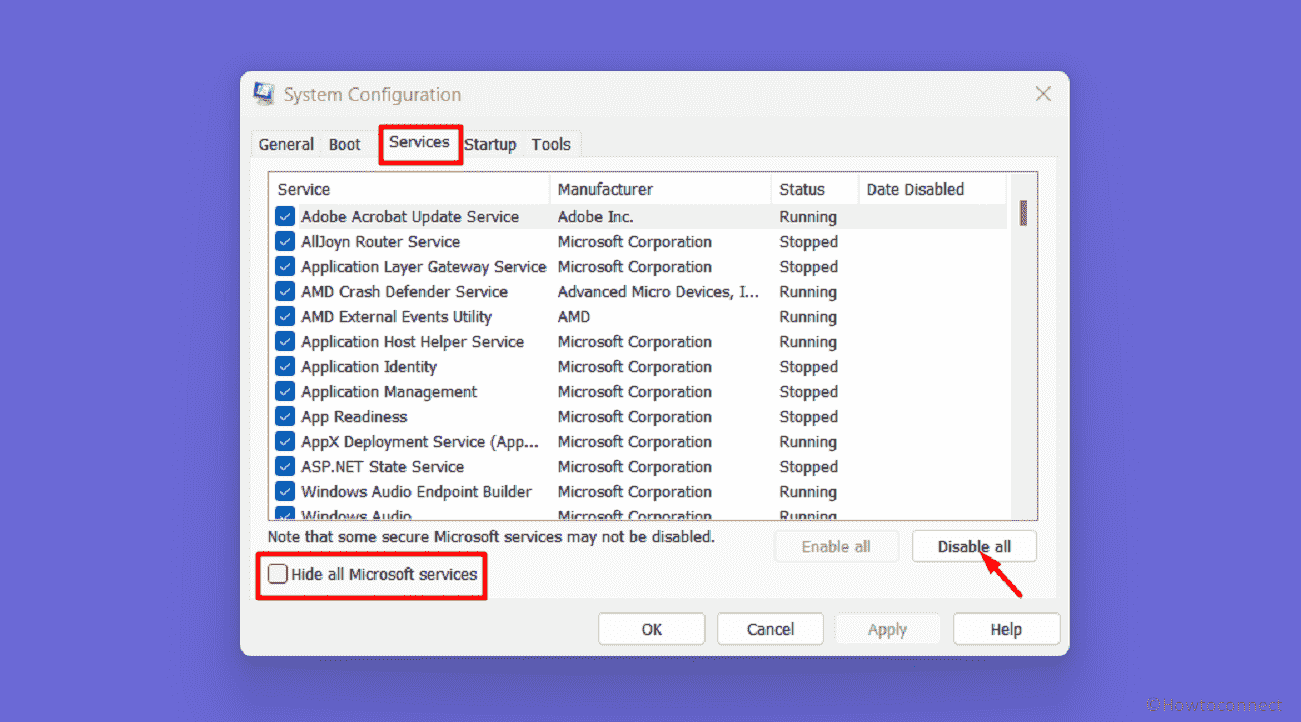 Go to Startup tab. and click on the link that reads Open Task Manager.
Click on Apply and OK then reboot your device.
Update All Your Drivers
Revamping all your drivers might be your golden ticket to settle the Windows Update 0xC1900101 – 0x30018 error.
Press Windows key + X and choose Device Manager.
Find arrow icon categories, it will be your hardware.
Expand each category by double-clicking on them.
Find the ones which are having yellow exclamation marks.
Right-click on each of them and choose Update driver.
Choose Search automatically for drivers.
Repeat for all drivers.
After that restart your system.
How to update drivers in Windows 11 (Best ways)
Run Disk Cleanup
Ensuring some free space within your drives can be another potential fix to deal with this Windows Update error. All you need to do is try running a disk cleanup.
Press the Windows key.
Type cleanmgr.
Hit Enter.
Select C: from the small window named Drive selection.
Then, click o Clean up system files.
Once again choose the same drive.
Select all the options and click on OK.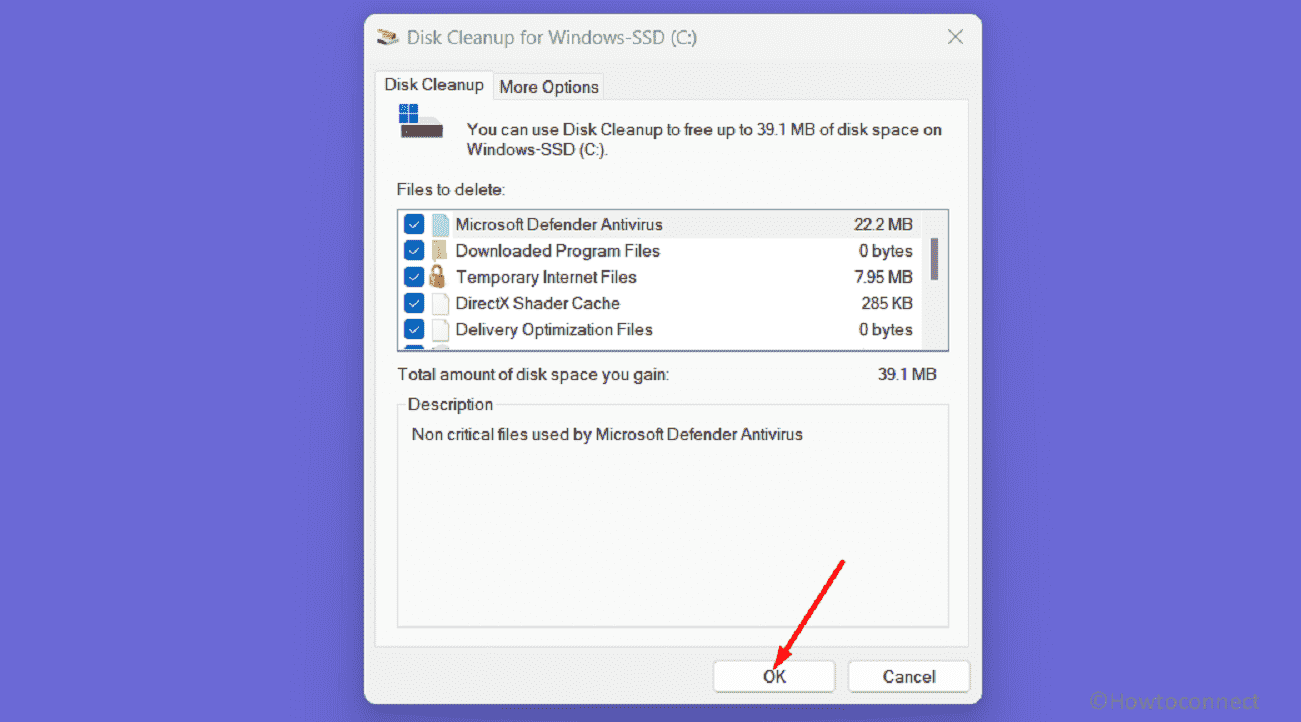 Confirm the prompt and close the Disk Cleanup tool.
Use In-Place upgrade
Instead of uninstalling the old version and installing the new one, an in-place upgrade would mean just updating the existing version on your computer to the new, without having to start from scratch. When facing Windows Update Error 0xC1900101 – 0x30018, this method is pretty fruitful.
First of all, go to the webpage – Microsoft website.
Go down to the lower part of the page and click on "Download Windows 11 Disk Image (ISO)".
Then choose the option that says – "Select Download".
Click on – Windows 11 (multi-edition ISO for x64 devices).
After that select – Download now.
Then choose an appropriate "product language".
Click Confirm.
Select the button that read 64-bit Download.
Open the File Explorer and reach the Downloads folder.
Right-click on the ISO file downloaded just now and select Mount.
In the coming folder, open Setup.exe.
Confirm if prompted.
When Install Windows 11 wizard appears, click Next.
After scanning and preparing, Applicable notices and license term window will come up; select Accept.
We hope with these 10 ways you will definitely be able to fix this Windows update Error 0xC1900101 – 0x30018 in your PC.
Methods:
Remove All Unnecessary Peripherals before the Update
Temporarily Remove Third-Party Antivirus
Swap WiFi for a Wired Connection
Install all the pending Windows Update
Run SFC and DISM Scan
Update BIOS Program
Use Clean Boot
Update All Your Drivers
Run Disk Cleanup
Use In-Place upgrade
That's all!!
Repair any Windows problems such as Blue/Black Screen, DLL, Exe, application, Regisrty error and quickly recover system from issues using
Reimage
.