Web Video has become a fantastic and enormously standard feature for different websites as well as for blogs these days. We all now are connected to the internet starting from a very little formula to very complex problems. In this new scenario, we have also reached to the Internet TV. This is the reason why people are broadcasting themselves before you on the TV by making their own video whether it is of playing guitar, singing a music or song, teaching a course and many others.
To satisfy the need of this growing eagerness among the people, there came high standards batch of tools allowing you to create your own custom TV channels, broadcasting your own video or might be some other big things on your website. In this article, We are going to write about some of the tools which could be used to broadcast videos online in real time in a very efficient and effective manner.
How to Set up BitTorrent Live to Broadcast your Video Streaming

Before even moving to the different broadcasting websites, you should be aware of some common words which are used here commonly.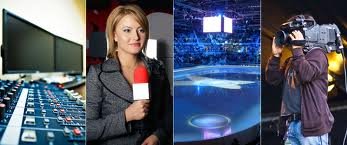 Broadcasting – The ability of a web browser using which you can broadcast yourself using your laptop is known as Live broadcasting. You can prefix the broadcasting of any video which is then called scheduled broadcasting. The facility provided by the website to see the recorded video whenever the users desire is called the on-demand broadcasting.
Embed live video – This is a the ability to embed a video player from your broadcasting web browser into blogs and websites. You can embed a pre-recorded video too into the website or blog.
Integrated Chat – There are two options in this section, and they are text chat and the video chat. Usually broadcasters use these two facilities to interact with their viewers.
Capturing – You can capture the video footage directly using your webcam or using the camera present in your mobile. This can be done for both i.e. live or recorded. You can add different extra and attractive features here to your recorded video using the ability to add and mash-up a variety of different media, or manage a group of participants in a live video discussion.
Importing Video – This facility provides an easy key to the broadcasters to bring out any video file from other similar website which shares videos.
Music and Images – This section allows you to broadcast music files as well as pictures on your websites. There is also a facility which lets you to create a text based title or captions along with the video footage to be used in your websites or blogs.
Multiple Participants – This feature allows a broadcaster to add some more broadcaster into a single video i.e broadcasting video of multiple broadcaster within some time limit.
List of some of the  beautiful websites
1. Ustream
It is one of the easiest way of broadcasting yourself in real time. It is one of the many video streaming solutions which helps you in broadcasting yourself. The necessary things which you might need to use this website is a computer, a sound internet connection, a good quality webcam or Camera and a Microphone. It is very easy to get started here. This web Browser provides you an embedded video player and a TV guide which can be used for listing the currently upcoming events. This website allows you to create a fantastic collection of videos which can then be embedded in any website or blog within seconds. Note that, before running this on your own website you need your personal page where you could let your viewers know about the different broadcasting videos. If you have linked your Ustream Channel to the youtube, then uploading videos on Youtube is just very easy.
Pros
It could be used where the broadcasting live is very important.
The situations where broadcasting needs to be on time like news reports.
Reality TV style broadcasting.
Cons
It is not suited where you wish to edit your broadcasted video or the ongoing current video.
The situations where inserting other media into your streams is necessary like any video or sound clips.
http://www.ustream.tv/
2. Justin.tv
Justin.tv is an another live video streaming where you can add live videos to be fed to the websites which can be later broadcasted on this website. There is a special feature in this website as it lets you to watch and interact with the live and on-demand videos. At the homepage of this website you can see a large collection of videos belonging to different categories. The videos present on its homepage can be accessed using the Flash video player. You can customize too the homepage, and the videos present here.
In the home page of this website you can find an integrated Chat using which you can talk to its other users either by texts or videos. This feature could also be used to interact with the contacts present on your blogs, facebook and Twitter. You could give your video player to the social sites or embed it to your personal websites too. For updating your status automatically here you should integrate your broadcasting videos with the Myspace. Note that once your broadcast is over, the video of yours will be archived here for seven days to download without any burden of cams and co-hosting.
Pros
Could be used as a Reality TV broadcasting.
Broadcasting here is done in a variety of languages.
A large collection of live channels.
Cons
No co-hosting or multiple cams management features supported.
http://www.justin.tv/
3. LiveStream
Livestream is one of the best Video streaming channel. It works on the principle of on-demand videos. There is facility of Live Broadcast as well in this website. All you have to do is to set your webcam, microphone. The rest is done automatically using this. Whatever you stream as your live show would be streamed out there using a video player. You have the proper rights to fully change the appearance of whatever you like the way your website comes live. There are some already present template there which you can use easily.  There is feature of Integrated Livestream with your twitter account. You can use your account to tweet your friends about each and every video which you are going to put down on the net. You can go back and forth for using your multiple cameras present here even if you don't know the exact location. The video clips which you made here are automatically recorded once you have done the broadcasting part on this site.
Pros
It supports live as well as On-Demand Videos.
It supports multiple cams as well as auto recording.
There is a feature of auto distribution at this site.
There is a free version of it for the windows users.
Cons
No co-hosting features supported.
http://new.livestream.com/
4. YouCams
YouCams is a nice video streaming channel which provides you a Webcam chat widget. It helps you in embedding video chat capabilities along with the text chat functionalities. There is integrated video and text chat present in the right corner of any video. Those who want to broadcast themselves their own websites, YouCams is a good choice for them. However, a small group could also use this for broadcasting purposes. But when it comes to a large section, it is not good for that. There is a special feature in this and that is it provides you Youtube attached to it. Thus leading you to see videos present there with other chatting friends and watching what are their reactions on each video in real-time.
Pros
It consists of video-feedback sessions.
There is a feature of plain old video chat too here.
It is mainly used for the seminars and marketing presentations.
It is also used for discussion through the focus groups.
No co-hosting or multiple cams.
Cons
It is not good for broadcasting a larger audience.
It lacks the creative control.
It is a individual based broadcast.
Its making sessions is not a programmed but based on a group effort.
http://www.youcams.com/
5. Veetle
Veetle allows you the live video streaming facility using your webcam and microphone. You could also use DVD, tuner card or any file which is present on your laptop or computer to broadcast yourself. However, before working on this site you have to install Veetle TV or any Veetle Broadcaster software to your PC. It comes for all different OS like windows, Mac, Linux and Ubuntu. It depends on you on which you would like to watch or broadcast your own videos. Once you have used either of the two above mentioned methods, you can make the live video streaming service direct from the browser you are currently using. Note that the channels which you would create here cannot be personalized here. It also doesn't allow you to redistribute the other sources  using the embeddable player.
Pros
Service provided by this app is at Beta stage.
All types of presentations are suitable here.
Cons
No multiple cams and auto recording is supported by this website.
It doesn't allow the auto distribution feature.
There is No co-hosting and integrated text chat available here.
http://veetle.com/
Conclusion
Here, I have presented 5 most powerful Web-Browsers so that you could use it for making your own channel on either of the above mentioned sites. In the next article, I will present some more similar sites so that you could know about this broadcasting in a broader view.