Archery Master is a free windows 8 archery game app. This game app is aimed at learning the basic rules of gravity and speed. All you have to do is to shoot the arrow in a particular direction aiming at the board that it hits the board just in the middle of it. The arrows given to you will be fixed initially. So, you have to use your arrow in a proper way. It is similar to that of what we see in normal festivals where we are given some things if we make the right aim. Here, instead of some objects, you would be given points. You can improve your Shooting ability using Archery Master Windows 8 App.
The interface of this game is kept simple and you will love its pattern and design. Archery Master app is available at Windows 8 Store in the game category. A screenshot of this game is  shown below: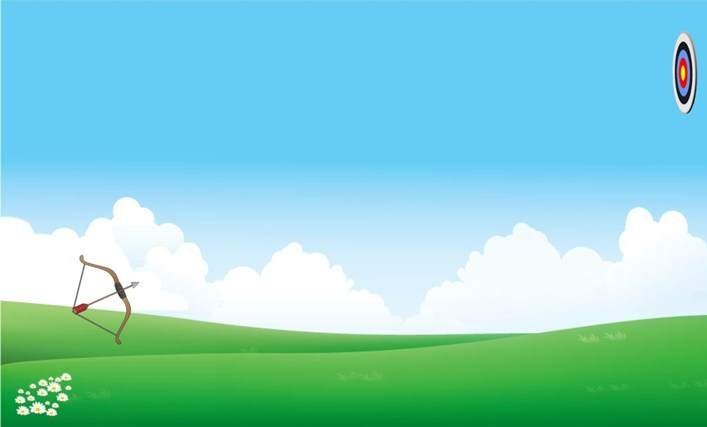 A link has been provided at the last of this article from where you can access its official site and download its set-up.
How to use and Play with Archery Master Windows 8 App
Install Archery Master app properly on to your windows machine. Once, the installation completes, running this app will open up a window like the above shown screenshot. This is a very simple and easy to play the game. You won't need to do is to understand anything new while using Archery Master app. When you start playing this game, you would be given a total of 20 arrows to hit at the center of the board. The fun part is that if you shoot arrow in the air and if it hits the board at the center, your number of arrows would not be lessened. However, if you miss any arrow or it touches other parts of the board, you will lose the count of that very shooted arrow. For hitting at the center part i.e the yellow part you will be provided 50 points.
You will get the scores on your performance and your total score would add up as the game proceeds in a single run. It will keep on counting your scores unless you are short of arrows. This game could be played offline as well as online. It means that you can play against yourself to break your previous high scores or challenge your friends to beat you by giving them a reasonable score. Your scores are always shown at the top-right side of the screen thus reminding you what you got and what you need to break any aimed High score. The graphics of this game is simply 2D and is so so type. The sound quality is good and simulations are quite okay. There is proper sync between the controls and the results in this game. Use your Facebook account to challenge on to your high scores. This is all you need to know before playing this app.
Key Features of Archery Master Windows 8 App
A completely free app
Neat, Clean and Uncluttered Interface
Easy to play
A lightweight game
Good sync between the control and the results
Hit at center to score the most
Conclusion
Archery Master is a nice Windows 8 gaming app that lets you play a good aim which can improve aiming abilities. Here, in this game, you have to think of the proper angle in which you should fire the arrow so that it hits the board in the middle. If you are searching for a simple time pass game, this is the right choice for you.
Link: Archery Master