This article shares the Best Features in Microsoft Edge, the built-in web browser of Windows 10. Each one of you can experience them after updating your systems to Windows 10 April 2018 Update. This new update includes EdgeHTML 17, which empowers you with Microsoft Edge's rendering engine along with new features and some major improvements. Starting with version 1803, this default browser also enhances visual options such as dark themes, transparency effects and so on.
Here, we will tell you every significant change that this browser fetches for you. Let us see them ahead –
Best Features in Microsoft Edge on Windows 10 April 2018 Update 1803
Microsoft tries to make browsing smoother and better with its every release. In this update too like before, it tries to make Microsoft Edge the fastest, smoothest and most productive place for users to enjoy Web pages and online services. Some of its coolest features are mentioned below:
Mute any Tab with Just a Click
Whenever we are working on multiple tabs and some video starts playing all by itself in the background, it becomes difficult to search for the tab in which it is really playing any song or video. With this April 2018 update, the hunt to mute video is over as now you can easily watch which tab of yours is playing that video. Just press on This tab is playing media on the tab and it will turn off the sound.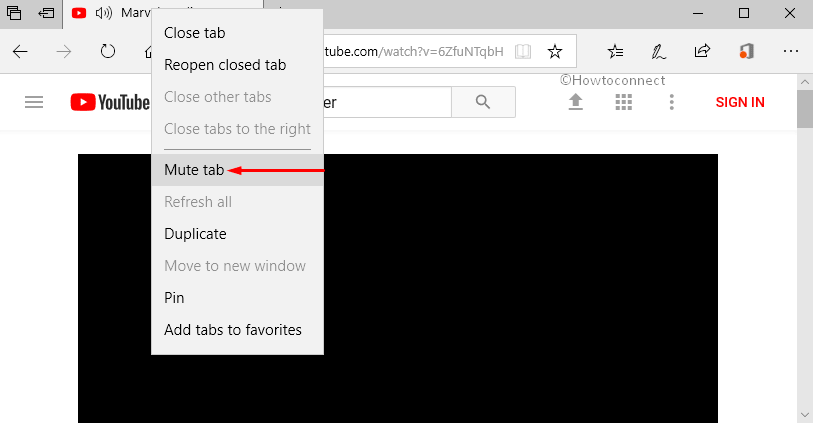 Among the Best Features in Microsoft Edge, this one gives a feeling of control on the web to its users. The team also looks forward to more interesting features related to this in future releases.
Fill Forms and Credit Card Details Automatically
With its new update, if you sign in with a "Microsoft Account" then Edge can memorize and recall your credit card information. It remembers details such as your name and other related data. Of course, this will ask for your permissions prior to saving it and helps in future while filling forms automatically. I am still not sure whether it is a good sign or bad, tell me what you think about this feature in the comment section.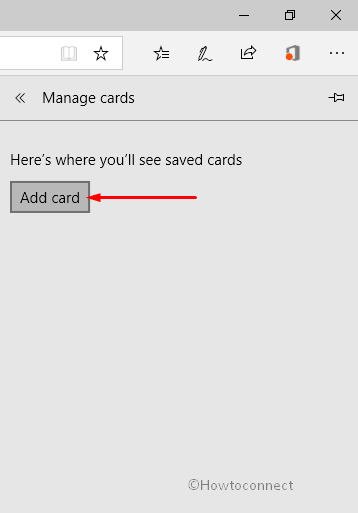 InPrivate Browsing
In addition to this mute or form filling feature, Edge also lets you use extensions in InPrivate browsing. You have to grant permissions to use them in incognito while installing them and it is one of the Best Features in Microsoft Edge.
Explore 5 Ways to Launch New InPrivate Window On Microsoft Edge.
Impressive Printing
Now while you Print a Web Page in Microsoft Edge, one can secure paper by printing only the contents that matter. All you have to do is to just select the Clutter-free printing option available there to print web pages without any ads or unessential or unavoidable clutter.
New Exciting Extensions
The latest update also offers a wide range of exciting features, including extensions. This will allow users to customize their browsing experience with their quite good and favorite password managers, ad blockers and many more. You can find the list of all extensions right under the Extension Menu.
See: Turn on Extensions in Microsoft Edge InPrivate Mode.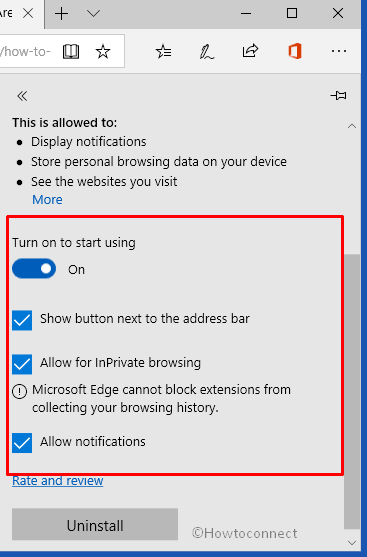 Push Notifications and Offline Websites
EdgeHTML 17 in Microsoft has developed new web standards. This Web Standards now help websites to send "push notifications" to its users even in the case if their browser is not running. In addition to this, now it will allow certain web pages to work effectively even in offline mode. While working on web-pages offline, it uses the locally caught data when cache in our system is up to date and doing thus it improves the performance of web-pages.
Better touchpad gestures
The Best Features in Microsoft Edge also list out Multi-touch gesture assistance to the built-in browser with a precision touchpad. After this update, it will be compatible with modern laptops such as Surface. Furthermore, it also now supports pinch to zoom and two-finger panning gestures on your device on various websites. This is similar to what we do on a touchscreen.
Improved reading with various Tools
Microsoft Edge now provides a wide range of tools such as Annotations, Grammar Tools and many more to enhance the reading experience of Books. This assists numerous extension files such as PDF, EPUB, documents, web pages etc.
Read: How To Annotate EPUB Books in Edge Browser on Windows 10.
This update now allows reading web pages, books etc. in full-screen. You can click on double arrow icon while reading to enable the full-screen reading mode. Moreover, you can even press "F11" on your keyboard for this feature.
To provide a smooth and delightful experience, it uses Fluent Design System. This feature will focus on the pages you are reading and give you a complete glitch-free affair.
Users can now save EPUB books whether it is downloaded from websites or purchased from Microsoft. They can now add Bookmarks to these Books. Based on your reading books habits, there would be various suggestions provided by Microsoft. While reading EPUB Books, WEB PAGES you can also use now Grammar tools, annotations, highlight feature etc.
For reference, follow How to Pin Book to Start and Taskbar Using Microsoft Edge.
Impressive Extensions
EdgeHTML 17 in Microsoft now assists Notification API. This feature will eventually display notifications on your screen from each extension. To see how to use this API in your extensions, you can look at "Notification Panel" of the browser.
Extension Developers now can use different ways to generate notifications in your system by using images, fonts, list etc. This ensures a complete user interaction with the system. You can find these notifications in the Action Center.
See: How to Turn off Action Center Notifications in Windows 10.
Superb Web Security
The "Upgrade-Insecure-Requests", a new feature in by EdgeHTML 17 is brought for safe browsing. This Component will search out for any insecure requests on a browser and will let the user know that they are on an insecure server. It will then ask to redirect to a secure version of this website if available.
Also new in EdgeHTML 17 "Subresource Integrity (SRI)", a security feature allows Browsers to predict fetched sources whether it is an image, font, script etc. and are delivered without unexpected manipulation.
Screen Share via Media Capture API
"Media Capture API", a new feature of Microsoft Edge supports Screen Capture. This API allows web pages to capture the output of a user's display device. In general, it can be used to broadcast presentations in any meeting.
Transforms of CSS on SVG Elements
Microsoft Edge will now assist "CSS transforms on SVG elements" and attributes used in a presentation. This feature helps in doing various functions on SVG elements like scaling, moving, translating, skewing or even rotating.
Fluent Designs
Using more Fluent Designs, the Edge browser introduces a decent number of user interface options. The built-in browser offers a Reveal highlight effect on tab, action, moreover on the navigation bar.
Furthermore, you can also explore the same effects on lists such as Favorites, Downloads, History sections of the "Hub".
In addition to this, the Best Features in Microsoft Edge also adds more modern look by providing transparency effects. You can see this Acrylic effect on Hub, Share, tab bar and other controls of Edge.
The Light and Dark theme are also providing enhancements such as improved contrast for icons, colors, and text.
Get your hands on EdgeHTML 17 today
You can get this update of Microsoft in various ways. If you have already enabled your Automatic Updates, this will reach to you when your device is ready for this update automatically. Those who want to get the update today can visit here –
Install Version 1803 Windows 10 April 2018 Update from USB
Download Latest Windows 10 April 2018 Update ISO File, th
Furthermore, you can also test "EdgeHTML 17", starting today on your PC using free virtual machines provided by Microsoft Edge Dev. Microsoft Edge has also partnered with "BrowserStack" to offer unlimited remote manual and automated testing in the built-in browser. BrowserStack would be bringing EdgeHTML 17 in coming weeks.
In every release, Microsoft tries to improve its Web-pages, add new extensions and improve Security features based on the feedback from customers. With this release too, it tries to do its best. You can send your feedback to Microsoft from the "…" menu in Microsoft Edge.
And Yet Excitement Continues!
There are lots of other things which have been improved in EdgeHTML 17, for which you can take a look at Microsoft Edge Dev Guide for EdgeHTML 17. Here, you can get the minute details about the Best Features in Microsoft Edge including the new APIs exposed in the DOM.
So, these are some of the awesome and Best Features in Microsoft Edge on Windows 10 April 2018 Update 1803 that you should definitely experience.