RECOMMENDED: Click here to fix Windows errors and improve PC performance

Way to Block Settings Pages on Windows 10 with steps. – Hiding the settings page in Windows 10 was never easy as it is today. This came into effect with a new feature that Microsoft employed in Control Panel settings application as in Windows 10 Creators Update. This feature helps administrators (keeping any sort of organization) to hide their Settings pages in the devices with Creators Update. Enabling this feature restricts other users of the same device to reach and change settings on the same page.
Note: Before you Block Settings Pages in Windows 10, make sure that you are running it as an administrator. Moreover, you must be running professional versions of Windows 10 to enjoy this facility.
Methods to block Settings pages in Windows 10
Here is a series of steps that would take you through the solution of how you can activate/engage this inbuilt facility in Windows. Keep reading
Step 1 – Just Press the Windows (key) and write gpedit.msc in the search bar. Hit Enter to select the top result of the menu.
Or,
Click Start (if enabled in your Windows 10 version), Type gpedit.msc in the search box and hit Enter.
Follow this guide to learn all the methods in Open Group Policy Editor in Windows 10 Using 8 Methods.
Step 2 – Navigate to Computer Configuration > Administrative templates > Control Panel and finally to the Settings Page Visibility.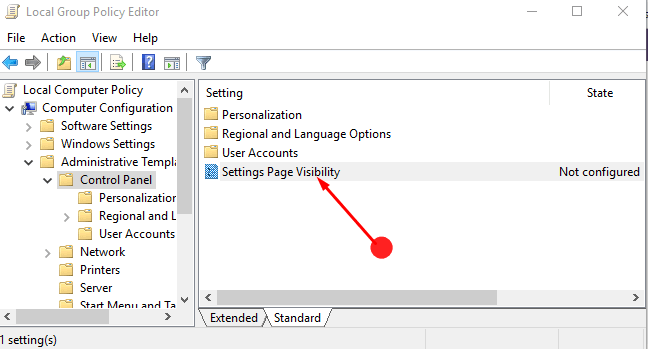 This dialog would display the list of all the pages that you can hide or ask to show in the System Settings App. You can easily choose to Enabled or Disabled or the pages of your choice to restrict or allow access to any of these pages to the users of the same device. You will not access the block pages of the settings application. Also, the entire category of the pages can be blocked on a single click.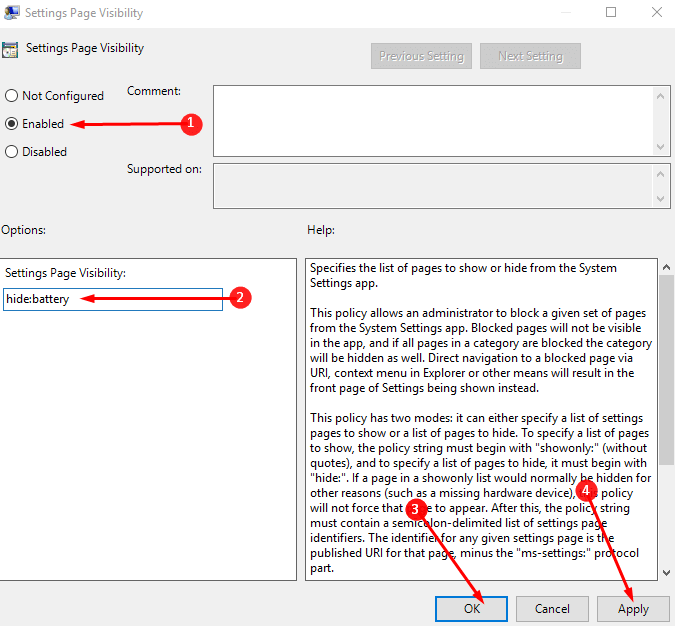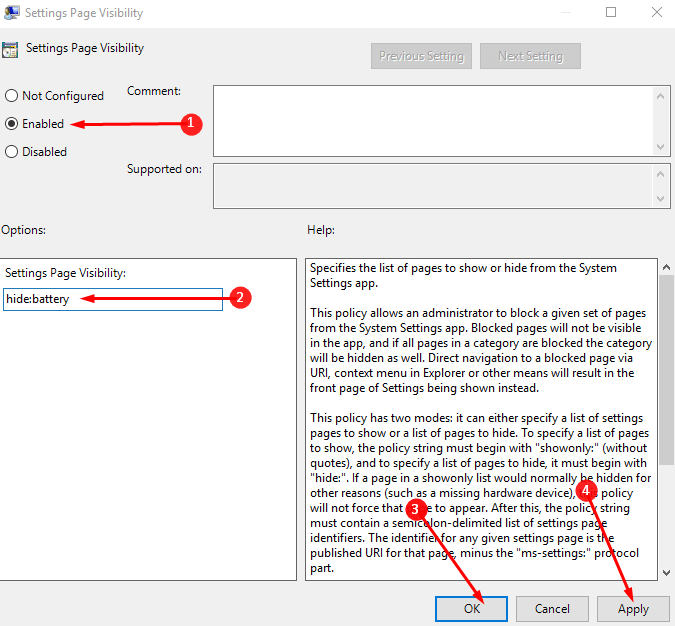 Also, in the right pane of the screen, you would see a Help section which describes what a specific visibility feature does in the system. You are after then, supposed to add the settings pages which you want to hide or to show in the policy forum on your screens.
For Creating a Whitelist:
Apply Show only: and list/check all the pages that you want to show to the other users of the same device. Example: Showonly: backup, etc.
For Creating a Blacklist:
Apply Hide: followed by the pages that you want to hide. The non blacklisted pages would appear the same way as before. Example: hide: Cortana, etc.
You can't view hidden pages in any normal case except using the Run dialog. You can easily put in a command in the box in the Run dialog and you'd be directed to a number of support pages without having to activate them from the settings application.
The list of supported pages:
Simply, press Windows (key) + R to open the Run dialog box.
Step 1 – Type ms-settings: followed by the name of the supported page that you want to open.
For example, the supported pages can be, about, appsfeatures, Cortana, extras, findmydevice, etc. So you are supposed to type in ms-settings: about/Cortana or anything you want. Only the name of the support page varies.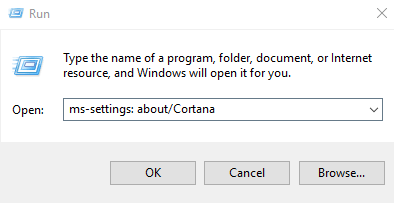 So this feature to block settings pages in Windows 10 is really a helpful tool for a lot of organizations or administrators who want to keep settings of their system hidden and intact.
In case you have more working methods for the same feature, kindly let us know.

RECOMMENDED: Click here to fix Windows errors