Chrome Looks Fuzzy, Blurry, Distorted – Windows 8 or 8.1 has been assembled up with many special features. One of such features is the DPI. DPI stands for Dots per inch. Monitors do not have dots but they have pixels in it. DPI is generally been used to narrate the number of dots per inch. The DPI of the display that is being used has to be observed by the desktop application and then they have to range the graphical section, display design, and text accordingly to get the best encounter of good DPI presentation of the screen. This execution may not be used by all the applications and thus, they don't work properly in terms of text and graphical presentation. The application thus might look blurred or distorted. Among the mostly used applications.
Recommended:
Chrome faces this problem and appears distorted, fuzzy and blurry. Here in this article, we will explain you to fix the problem of Chrome. Follow the steps below –
How to Fix Chrome Looks Fuzzy, Blurry, Distorted on Windows 10, 8.1
If your Chrome icon is pinned to the taskbar then follow the below step.
Right click on Chrome icon on the taskbar and again right-click on the Chrome and select Properties.
Or you can right-click on the Chrome icon which is there on your desktop and select Properties option from there.
Chrome Properties window prompts up on the screen.
Be in the Compatibility
Check the box which reads as Disable display scaling on high DPI settings.
Select Apply followed by OK
Shut the Chrome Property
Now restart the Chrome browser.
If you optimize custom sizing option on Windows 8.1  by disabling custom sizing option chrome will look work better.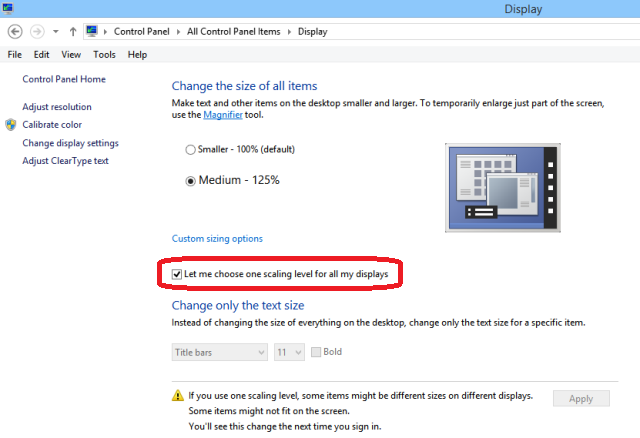 Repair any Windows problems such as Blue/Black Screen, DLL, Exe, application, Regisrty error and quickly recover system from issues using
Reimage
.