It is considerably easy to Convert Black and White Photos to Color Online by using different tools to achieve the best results. The images which are stored in your file can become alive if they are colorized. These choices were not accessible in the old days and thus, adding color to monochrome pictures used to be a challenging task. Notably, in such cases, it requires paying attention that each pixel in a photo is on its right place. However, in the last several years this process has become much easier.
Additionally, the first and foremost thing you should do is to scan your old photos first before restoring the printed ones. In this article, we will illustrate a simple approach to the colorization of Black and White Photos Online. Let's explore them –
Ways to Convert Black and White Photos to Color Online
Here is How to Convert Black and White Photos to Color Online –
By using Colorize it
Colorize it microservice is an online mechanism tool renders you to add color to a black and white picture in an automatic way. This online service tool gets its information from millions of images it analyzes. It continues to develop through a machine learning method that empowers Artificial Intelligence to enhance over time. Let's see how it works –
Step-1: First of all, open the Colorize it tool in any browser. All you need to do here is upload your image by clicking on the UPLOAD button. As an alternative, you can also paste the URL of the image to get it uploaded directly from the internet.
Step-2: Thereafter, click on the COLORIZE IT button.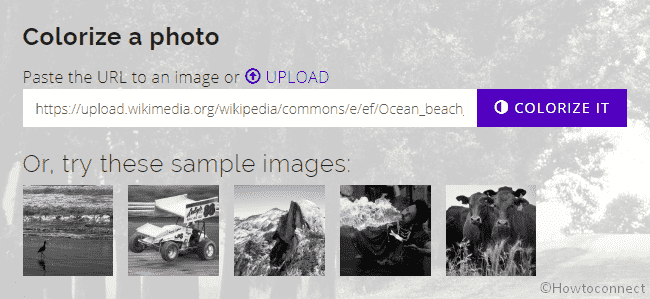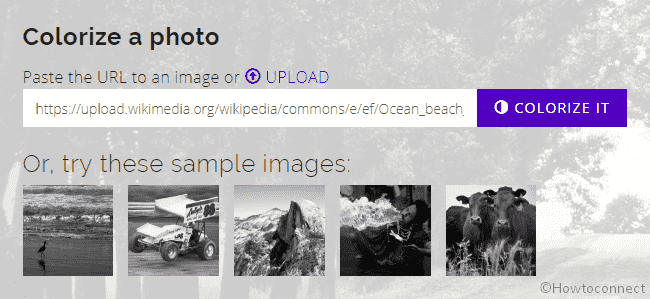 Step-3: You'll see the black and white photo automatically gets colored with the help of an algorithm. Once done, you would notice the before and after photos with a purple line between them. You can drag this line to reveal the before and after.
Through Colorize Photo Online Converter
Adding color to each and every detail in a photo is somewhat a tiresome job. It takes hours, and sometimes even a day to complete. That's why such type of tools can't be interpreted as a fast way to colorize photos. To the contrary, Colorize Photos Online Converter offers a high level of accuracy and the photos colorized with it look realistic. Furthermore, this mechanism provides you the ability to add color to your black and white photos manually. To proceed manually, let's see how it works –
At first, open the Colorize Photo Online Converter in your default browser.
Once it launches, go to the top left corner of the screen. Hit on the Open option to upload your photo which you prefer to colorize it.
Here, you can see a variety of utilities are available to customize your photo appropriately. For instance – Size, Opacity, and Hardness and a few more. These tools are used to adjust the cursor you are using to add color to the black and white photo.
In addition to this, you have also the ability to control colorized areas of the black and white photo. Along with it, you can choose the intensity of the color as well.
At last, when you set all the customization, click on the Save button in the top-left corner of the screen.
That's all!!!