Method to Dig out Hidden UWP File Explorer in Windows 10 easily with steps. – Windows 10 incorporates various Universal apps as per user's need. So Microsoft adds a UWP File Explorer to enhance the usability of these applications.
This UWP supporting File explorer was included in creators updates but up to now it is kept hidden. A Windows 10 user detected this tool while working on Windows 10 and he shared the same on Google Plus.
Microsoft promised a Universal app version of File Explorer, but it was not available after the update. Microsoft did not incorporate it in the latest edition because the feature is still under development. Yet, there is a way to get the UWP File Explorer by a tweak creating a shortcut before its arrival.
To open hidden UWP File Explorer in Windows 10 these given steps will help you. This application is passing through the development state so it is not provided to users. Once Microsoft gets satisfied and assured with the performance of this file explorer you can get access to it directly.
See a guide How to Enable Hidden Files and Folders in Windows 10 similar to some extent.
Dig out Hidden UWP File Explorer in Windows 10
Step 1 – On the desktop, find an empty space and input a right-click. After that, you need to hover on New and then click on the Shortcut option.
Step 2 – Copy-paste the below location into the given box of Create shortcut dialog box. Press the Next button from the end of the wizard.
explorer shell:AppsFolder\c5e2524a-ea46-4f67-841f-6a9465d9d515_cw5n1h2txyewy!App
Step 3 – On the next dialog, type the name for the shortcut such as UWP File Explorer. Lastly, click the Finish button to end the method of creating a shortcut.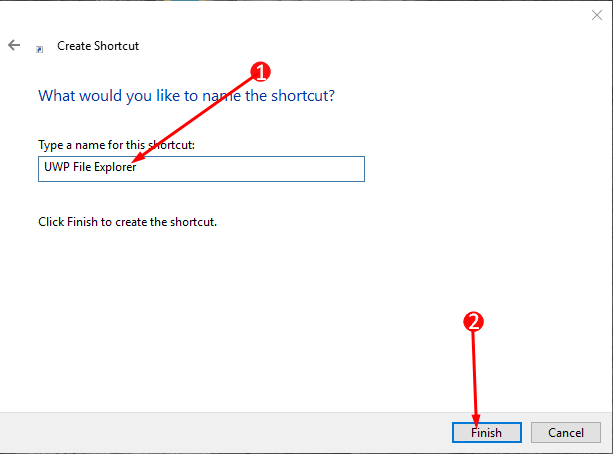 With this, you will finish the entire method of creating the UWP File Explorer which is ready to launch. This shortcut will now reserve a place on the desktop for further use. It is now completely your discretion to allow the icon stay on the desktop or place it somewhere else in the system. You can even change the customary icon if you do not happy with the given one.
To use this shortcut twice click on the UWP File Explorer shortcut icon which is on the desktop. The interface of this explorer should look something like this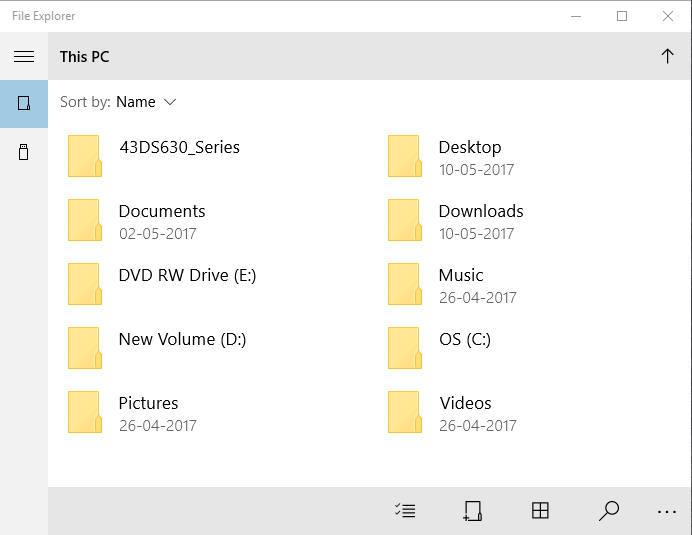 Kindly note that UWP File Explorer is a program which is yet not working in a full-fledged. Hence there is a high chance of it being unstable on your device or it can even crash at times.
"Windows 10 – How to Exit and Restore Explorer – Trick" is locked
Windows 10 – How to Exit and Restore Explorer – Trick
Concluding Words
After finishing any of the above-mentioned methods and its guidelines, you will be able to Dig out Hidden UWP File Explorer in Windows 10. Once you do this you can handle the File Explorer in Windows 10 but it's just that handle it more carefully. If you have more about this application that Microsoft launched, do write to us in the comments form.