Ways to Download Alienware Themes for Windows 10 and Install – Windows 10 users might like something amazing on his laptop or desktop. If you would have the desire to see something different, the black color desktop background can just look great. Alienware themes hold this background including a symbol appearing the middle of the screen. The silver color icon with its blue eyes can just seem great.
Alienware Themes are compatible with Windows 10. So, if you like to have unique themes then they are just great. See other similar themes – Download Windows 10 Black Theme.
Now here you will find a guide here to Download Alienware Themes for Windows 10 and Install. The most wonderful part about this theme is that it contains a face in the middle of the screen. The makers of this software know that this is something that the users will like tremendously. Once using Alienware Themes your desktop will have a cool alien faced background. Windows 10 includes a personalization section for changing the OS themes.
You download and install built-in themes through Personalization Settings but when it comes to 3rd party themes it becomes easier. See the process in the remaining part of this article.
How to Download Alienware Themes for Windows 10 and Install
Download Alienware Themes
Step 1 – Visit this page to download Alienware Themes.
While downloading kindly be vigilant to choose the theme pack as there are two separate theme packs. One for Windows 8, 8.1 and 10 and the other theme pack is exclusively for Windows 7. So choose the button displaying Download theme for Windows 10 / 8 / 8.1.
Step 2 – After downloading gets over, double click on the file and it will start unpacking without you doing anything from your side.
Usually, it appears after unpacking but if it does not then follow the written steps will get the software.
Step 1 – Right-click on the unoccupied space of the desktop and tap the last option Personalize from all the options.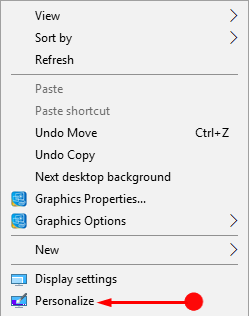 Step 2 – After attaining Personalization Settings click on the option Themes. Then move on to the right pane and choose Alienware themes. This will activate the Alienware themes for sure so that you can enjoy using it.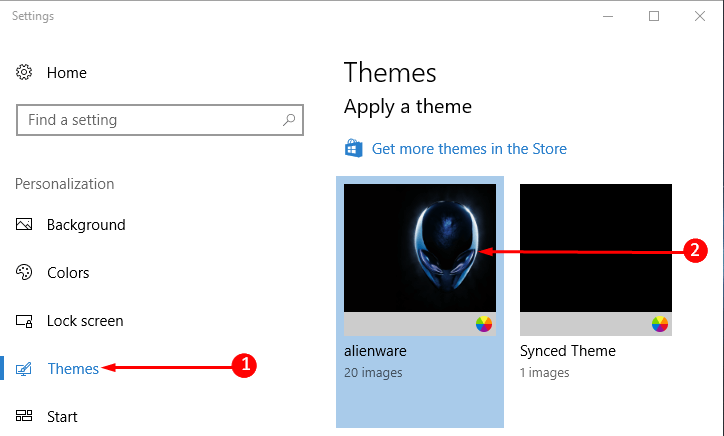 System Requirements
Alienware Themes is compatible with all versions of Microsoft Windows, right from Windows 7 up to Windows 10. It reserves 14MB hard drive space and doesn't install any system components.
See one more theme – How to Download Summer Theme for Windows 10 and Install
Conclusion
So here you see these are the ways to Download Alienware Themes for Windows 10 and Install. If you are a lover of the Black color theme and enjoy the aliens then this will make you happy. No matter what you think about dark color and aliens, this is one wallpaper theme that you should positively consider downloading. This will give cool wallpapers which can make the desktop unique and different from others.