Way to Use Black Bird Cleaner to Clean and boost  Windows PC Performance. – Black Bird Cleaner is a 3rd party application allowing you to delete temporary files, free hard disk space, and speed up your system. See a guide on a similar tool – How to use Kaspersky Cleaner on Windows 10.
One such third party software is Black Bird Cleaner which not only cleans but also improves Windows PC Performance. This software is specially designed to control the health and security features of Windows 10 computers. This app helps in taking all the protection and privacy measures in an easy way. It comes with several tools, which you can use to remove useless data from the hard drive, disable redundant features and more. So to Use Black Bird Cleaner to Clean and Improve Windows PC Performance hang on to this guide.
Way to Use Black Bird Cleaner to Clean and Improve Windows PC Performance
Download Black Bird Cleaner
Step 1 – Get the software Black Bird Cleaner on your PC by visiting this page.
Step 2 – Now follow the guidelines on the computer screen to finish the installation process for using Black Bird Cleaner.
System Requirements
Black Bird Cleaner works on all versions of Microsoft Windows, right from Windows 7 up to Windows 10. It reserves 1MB hard drive space and doesn't install in any system component.
How to Use Black Bird Cleaner
The software Black Bird Cleaner contains a lot of features and helps the users to clean and improve Windows PC Performance. Its interface includes several tabs – Cleaning, PC Optimization, Search Installer, Search Archives, Disk Analyzer, and Service Manager.
Cleaning
Cleaning tab, as the name says, removes caches, files, browsers and more. Just like other cleaning apps, it allows choosing what to clean and what not to. It also has Check recommend feature that checks only the options that are safe and gives some protection.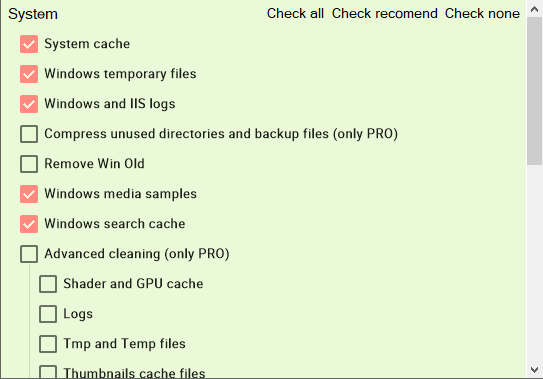 PC Optimization
The feature PC Optimization shows few basic tweaks like optimizing visual effects, speeding up the internet, speeding up the startup and shutdown and lots. Though it seems like there are many functions associated with these tabs yet they are very basic ones.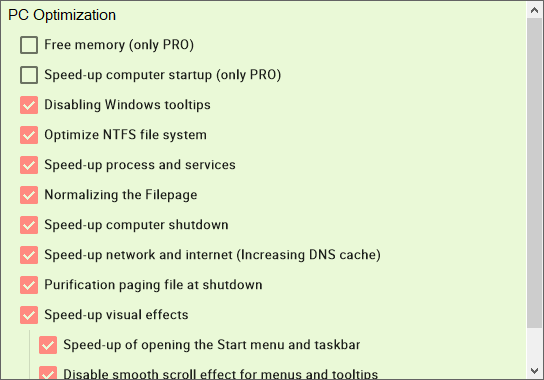 Search Installers and Search for Archives
This Search for Installers tab starts a search for large program installers. The minute you click this tab, it starts working ceaselessly. But strangely it gives a list of very large files. Kindly be very careful before deleting these installers as these folders are very important for updating and repairing applications. So deleting something important may damage the operating.
Search for Archives also works in the same way like Search for Installers, searches for the zip files and is way safer for than the Search for Installers.
Disk Analyzer
Disk Analyzer searches and shows large files of all types across your system. Right-click to delete the non-required items. Look for the folder in Explorer for greater checks.
Service Manager
Service Manager contains a button to delete any needless service. But yet again this process involves a lot of risk as erasing a wrong service can lead the breakdown of your system not letting it boot properly.
Concluding Words
So, if worried about the health and performance of the system then download this Black Bird Cleaner as it takes care of your concern. Black Bird Cleaner is a light utility tool and hence will not take much of your disk space.