Keyboard Kard is a software that allows you to create Password Cards Based on a Unique Random ID. This single pane lightweight software works on long secure passwords. When you download Keyboard Kard it lets you take a unique and complex code. You need to only press keys of your preference and the code becomes ready. You are free to use this code as a password of a website. Next time, when you will need the code to again login, just pressing the earlier keys does the whole work. You can read a basic guide here – How to Create Strong Password to secure Account.
If you lose the card you can either generate a new one with a new ID or type in the previous ID and print another card. That means you don't need to recollect all your passwords. The cards will always remain within your reach and none will ever come to know about it.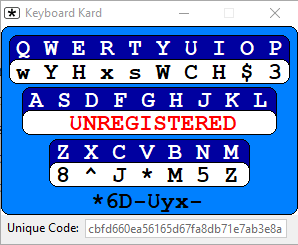 Keyboard Kard to Create Password Cards Based on a Unique Random ID
Download Keyboard Kard
Step 1 – Reach out to the software location in order to download Keyboard Kard. Now check out the guidelines to get through the downloading process.
Step 2 – As soon as the downloading is over, extract the contents into another folder. This will completely conclude the installation process.
The software is actually tested on Windows 10 but it is expected that it may work on Windows XP and higher.
Use Keyboard Kard
Since this is a paid service it might not work properly without registration. So move forward to get the registration key by paying $13 USD + tax via PayPal. To register yourself follow the given steps.
Step 1 – Right click on anywhere on the Keyboard Kard interface. Select Register from the list of available options.
Step 3 – Now you will see a new window asking to fill in the registration name. Fill in the name accordingly.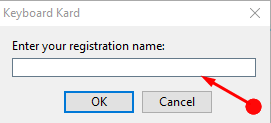 Step 4 – Then the next box will ask to put in the registration key. Enter the same you have received earlier and select OK.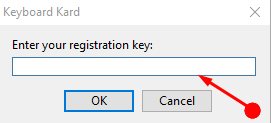 This finishes the registration process.
In order to generate a new code input a right click and click on the New Code option.
Follow this tutorial on this occasion – How to Change BitLocker Password in Windows 10.
Final note
This utility is actually of great use for those who wish to enhance the security of the password. This long unique code will not let anyone easily penetrate through the passcode. It also gives you an option to save the passcode in the form of a PDF for any use. Hence Download Keyboard Kard to Create Password Cards Based on a Unique Random ID, stay secure without any botheration.