Perfecto Encryptor is an advanced protection tool that helps to encrypt data fast and securely. The utility gives 3 types of protection – Files Encryption, Folder Encryption, and Password manager. The other paid option includes Privacy Protection too.
Perfecto Encryptor uses 4  Encryption Algorithms – AES (Advanced Encryption Standard), Tripple DES (Tripple Data Encryption Standard), DES (Data Encryption Standard) and RC2. The first one AES is approved by the NSA and they utilize to protect top secret information with it.  So, in case, you are sharing a device with others and you need to protect your personal data this tool is a good option. You can see another one here –  EncryptOnClick – Tool to Encrypt / Decrypt Files, Folders in Windows.
This lightweight software will secure any of your data in an encrypted form. And only you will decrypt your files. With this utility, your information will be completely protected from other users and you will feel yourself completely safe.
This software comes in two packages – one is a 14 days trial package and the other is a package wherein you make payment for the services. You can download the one that you feel suitable.
How to Download Perfecto Encryptor to Fast and Securely Encrypt Your Data
Step 1 – Navigate to this software location to download Perfecto Encryptor. Now move as per the guidelines to get through the downloading process.
Step 2 – After the downloading ends up, extract the contents into another folder. This will finish off the installation process.
How to Use Perfecto Encryptor
This entire tool is bifurcated into three tabs – File Encryption, Folder Encryption, and Password Manager. Click on the one that needs attention.
Step 1 – In the Perfecto Encryptor window (trial version) you will see a field to put in your password. There create any password that you find suitable.
Step 2 – On the next field, click on the three-dot line adjacent to File Input. This will let you browse your data so, choose the path of the file that needs encryption.
Step 3 – Do the same with the next field that is File Output.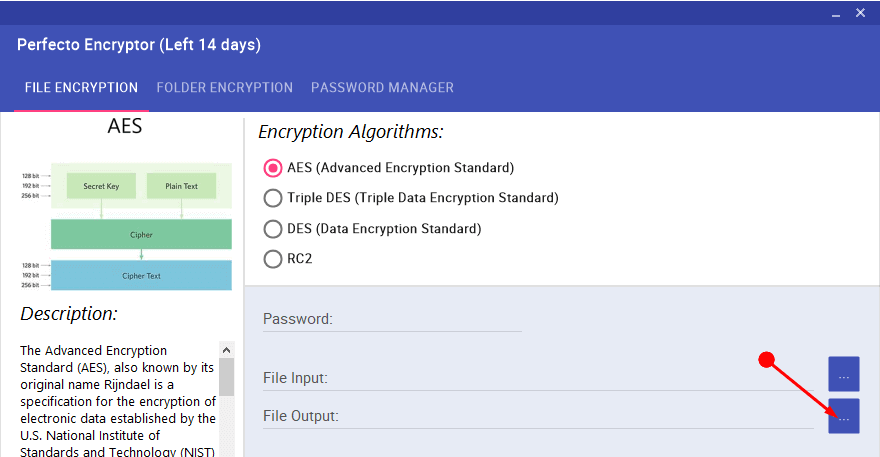 Step 4 – Then check the options that you feel is helpful. The three options are:
Delete the original file,
Save password in the program,
Send password to email.
Step 5 – Finally click on the Encrypt box. You can decrypt the document in the same way but there hit the Decrypt box.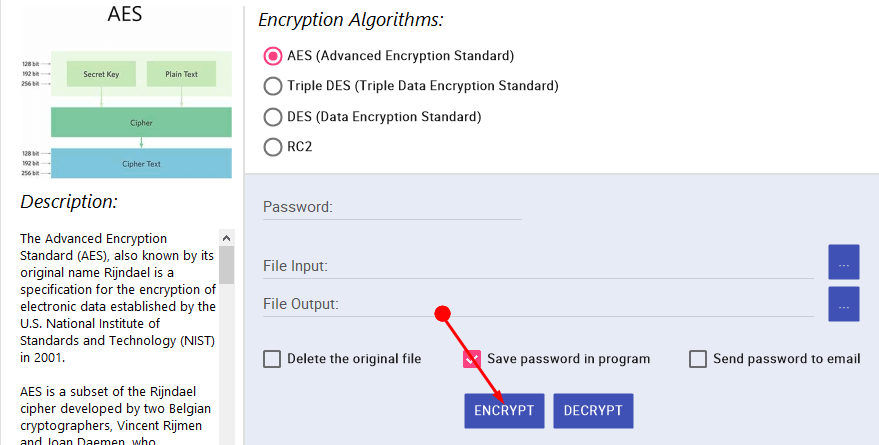 In case you like this software then you may upgrade yourself to the paid version by clicking on the Upgrade to Pro option at the end of the box.
Concluding Words
Hence you see that Perfecto Encryptor is a very useful single pane utility that takes care of the security of your data in the device. It will save you from the fear of saving your documents from intrusion. Therefore, Download Perfecto Encryptor to Fast and Securely Encrypt Your Data.