There is a flood of Video downloading apps and software in the market. I have seen most of the people searching for software that could download YouTube Videos and when it comes to download video from other sites, they don't know how to do it. Well, Not anymore. We will tell you about two applications that could Download Video of All Formats From Any Website you wish to, whether it be YouTube, Metacafe, Desi fun, etc.
You may like to read:
Search and Download YouTube Videos Easily with HeldenViewer
How To Download Video of All Formats From Any Website
1. Video Downloader Professional  For Google Chrome
Follow the below steps to download this downloader.
Step 1
At first, go to the settings of Google Chrome and click on Settings option. A new window will pop up in the next tab. Go to that Settings Tab.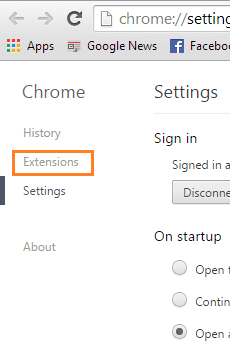 Step 2
Click on the Extensions option which is shown in the above screenshot. It will open a window consisting of all your existing extensions. Now scroll down to the bottom. Here,  in the down left corner you see Get More Extensions. Click on this.
Step 3: It will open up Google Web Store. Search for Video Downloader Professional.  When it appears, download this. This is a free app.
You can also click here to get this app from here. Just Click on +Add to Chrome icon next to which it is written Free.
Step 4: It will be downloaded and added to your Google Chrome automatically and there appears an icon as shown below at the top right corner.

 2. Flash Video Downloader For Firefox
Follow the following steps to download this app:
Step 1: This is again an extension, so just go to the settings of Mozilla Firefox and click on Add-On. It will open the Add-On page of Firefox.
Step 2: Here, search for Flash Video Downloader in the search Box.
You can also get this app by clicking here.
Step 3: Click on "Download Now". A window will pop-up asking for installing. Click there on Install Now and this add-on will be installed on Firefox. Now Restart Your Browser and this app is ready to be used. Its icon looks like: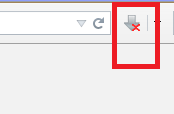 Note: Video Downloader Professional is also available for Firefox, however, the vice-versa is not available. I have chosen Flash Video Downloader as it is more versatile and supports various formats of videos.In other words, it is more powerful.
Working Principle Of Both Video Downloader
Working principle is same for both the video downloader. All you have to do is to click on the icon while playing any video and it will download the whole video in your hard-drive.
Note:
It is mandatory to run a video before downloading it. So, keep in mind.
Flash Video Downloader gives you the flexibility of choosing between the different kinds of formats for the same video. It also gives high resolution as well as the low-resolution videos. You can Download Video of All Formats From Any Website which you like.
Conclusion
To Download Video of All Formats From Any Website is very easy in Mozilla Firefox, however, a little difficult for Chrome. Google often restricts video downloading apps depending on location. If the above one doesn't work you can look out for Video Downloader Ultimate. Working and Installing this app is again similar to that I mentioned before. It is available for all types of Browser. The only Problem is that It comes with a Trial Run. If you have any query regarding any of the software mentioned or any different one, you can ask us in the comment box.