Duolingo is a language app newly added in Windows store that allows you to learn quite many foreign languages that too without paying any penny. The app can easily be procured from the Store and the best thing is the number of languages it stores. Starting from Italian, Spanish, French, Danish, Dutch, Portuguese, German, Irish, and English are all extant in one app. In this article, we will give leave to you for knowing how to use Duolingo to learn languages in Windows 10.
So read How to Use Duolingo to learn languages in Windows 10 for instance French, German, Spanish and many others pretty simply and rapidly. Have a look at the tips.
Click the link to access Duolingo on Store and hit Free. After a while, it will be installed on your system.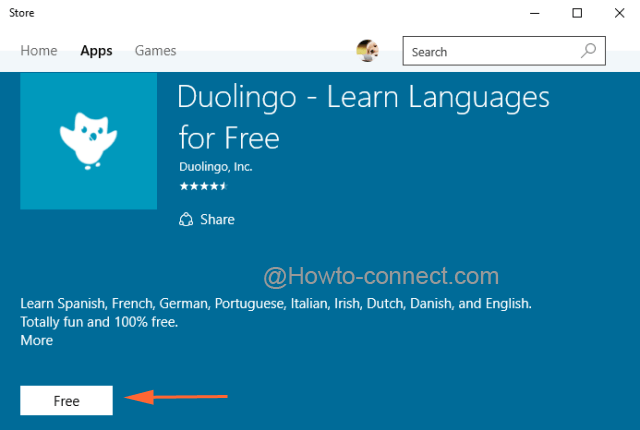 Once the installation is over, roll out Start Menu and conduct a tap on All Apps.
Scan out Duolingo and administer a double-click on it to open.
Upon the arrival of the app window, click Get started button.
The next screen will enlist a variety of languages. Scan through them and pick up the required one. For instance, let's try to see French.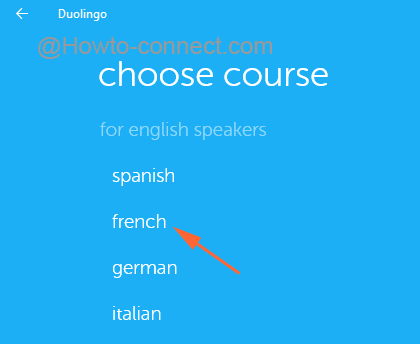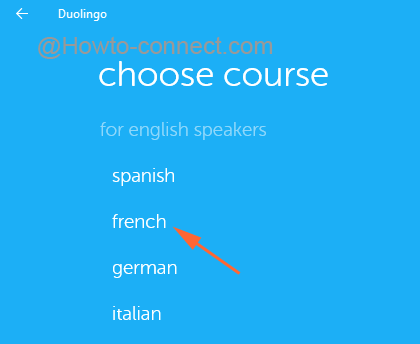 Now, under "pick a daily goal", four different levels are listed, select the one that you can handle, and tap on Continue button.
A different level gives you a chance to earn different points.
Begin your tour by making a tap on Basics 1 which says that it has four lessons to learn.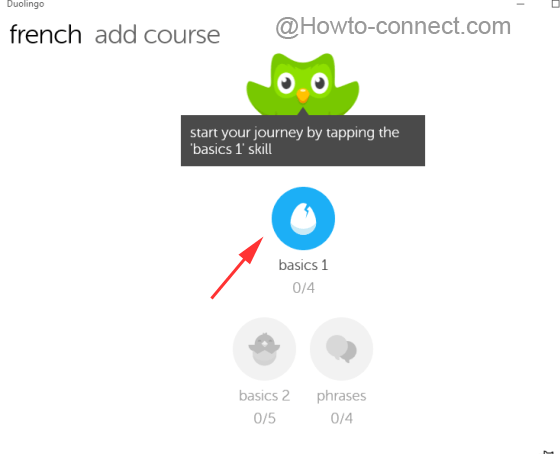 In the following screen, click Start button to commence your learning of Lesson 1.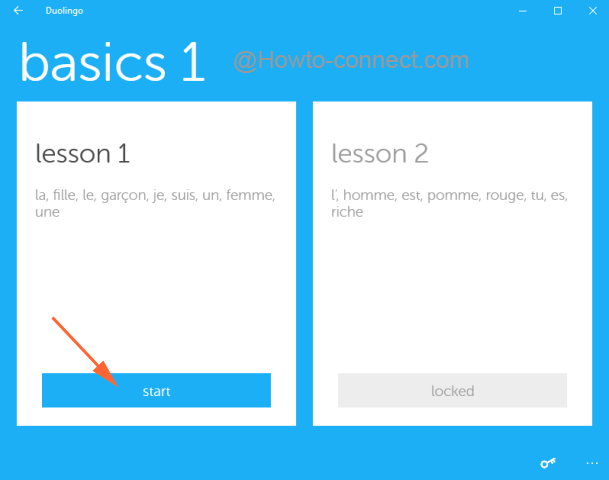 The app will pronounce the phrase and when click on the words, it will display the English meaning.
After understanding the words, you need to translate it into the box and make a Check.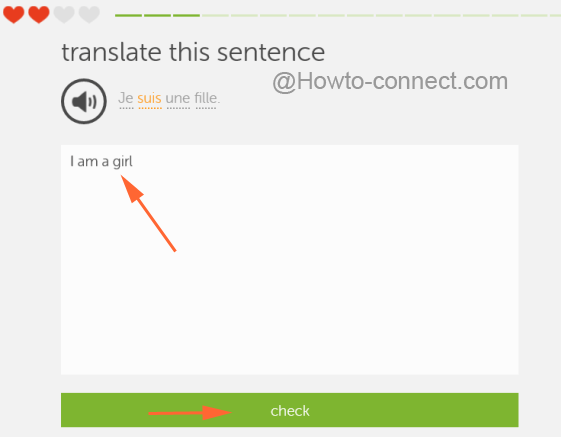 Follow the on-screen instructions and proceed accordingly.
While going through the lessor or test, you will be supplied four hearts. Each error takes away one heart. You need to start over if you lose all the hearts.
The green lines on the top are the number of teachings you are going to receive on the particular lesson.
Once you complete your lesson, you will be rewarded with points and without completing one lesson, you cannot jump to the other and the same goes with the skills also.
To get into another course, click Add course to the top left.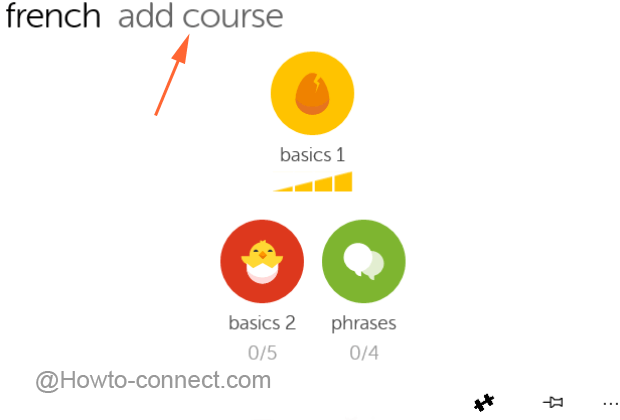 More About Duolingo
Take a test anytime by click on the first icon of Practice seen at the bottom right corner of the window.
Pin Duolingo app using its pin icon.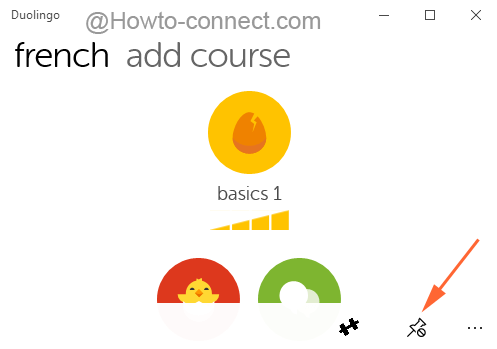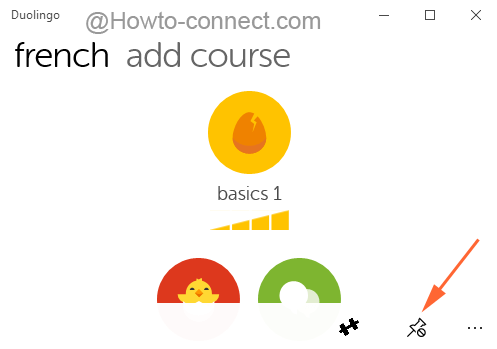 Click the three dots to explore more options. Get into the Settings to configure the app as per your choice.
Create your account in this app to keep a track of your progress.
Give it an attempt and see how easily you can learn another foreign language. Really fabulous!!!!