Enable Device Portal in Windows 10 – Microsoft encourages the professionals involved in development activities and renders surplus tools nowadays. In this respect, Windows 10 has gained an additional stuff Device Portal in build 1607. Device Portal is accessible from For developers within Update & Security category of the Settings application. This feature provides to systematize configuration and handle devices remotely over a local network or USB.
Device Portal facilitates advanced diagnostic tool and enables you to examine the performance of devices live. If the device's performance does not satiate your satisfaction level you can anytime troubleshoot. Anyway, How to Enable Device Portal in Windows 10 is the topic here for which we are writing steps further.
Steps to Enable Device Portal in Windows 10
Step 1 – Click/Tap Win & I keys simultaneously and let the Settings application outspread on your screen.
Step 2 – The expanded app will exhibit various categories, click or tap the last one labeled Update & security.
Step 3 – On the subsequent interface, look at the left sidebar and click or hit the For Developers tab.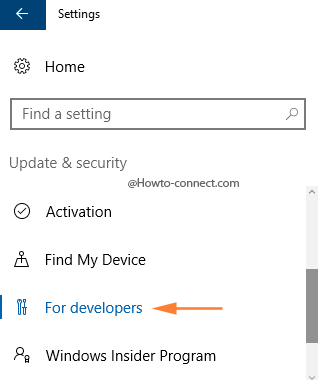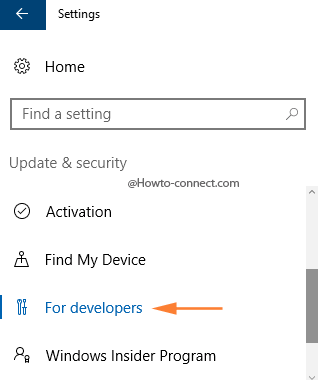 Step 4 – Navigate towards the right direction and locate a heading entitled Enable Device Portal.
Step 5 – Now, turn On the setting that reads as Turn on remote diagnostics over local area network connections.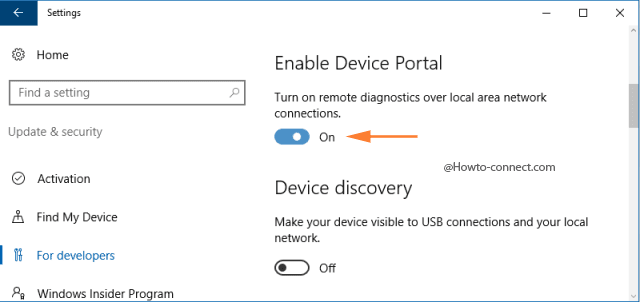 Furthermore, developer attribute is accessible on desktop, beginning with Windows 10, build 1607. Nonetheless, the feature is only obtainable when the Developer Mode remains in On condition. Device Portal in Windows 10 facilitates to execute the underneath listed activities –
1.  Observe and handle a list of ongoing processes on your machine.
2. Eliminate, Install, launch moreover terminate applications.
3. Alter WiFi profiles, view signal intensity and see ipconfig.
4. View graphical presentation of CPU, memory, I/O, network, and GPU usage in live status.
5. Gather and compile process dumps.
6. Accumulate ETW traces.
7. Handle the unusual storage of sideloaded apps.
The awesome attribute, Windows Device Portal is Extant on all the device family. However, the specific factors and setup procedure differs and the difference is dependant upon the device's conditions. The fundamental and common steps required by each device of the family to connect Device Portal are –
1. Enable Developer Mode moreover Device Portal on your device.
2. Attach or link the device and PC via either local network or USB.
Closure
Device Portal is an advantage for the developers as they can maintain abundant activities staying far from his desktop or Mobile Phone. They will experience the convenience to accelerate their Development appurtenant functions. If you are included in them, Enable Device Portal in Windows 10 without trouble with the help of the above-presented tips.