Registry hack and Downloadable .reg file to Disable Tab Preview in Edge Browser. When Multiple tabs run in Edge, hovering over an inactive tab shows the thumbnail of the webpage in this. This feature is called Tab Preview and advantageous for a user. But if you like Edge as a simple clean browser then you can disable it using a simple registry hack.
The screenshot is showing the Tab preview of Thumbnail of Howtoconnect.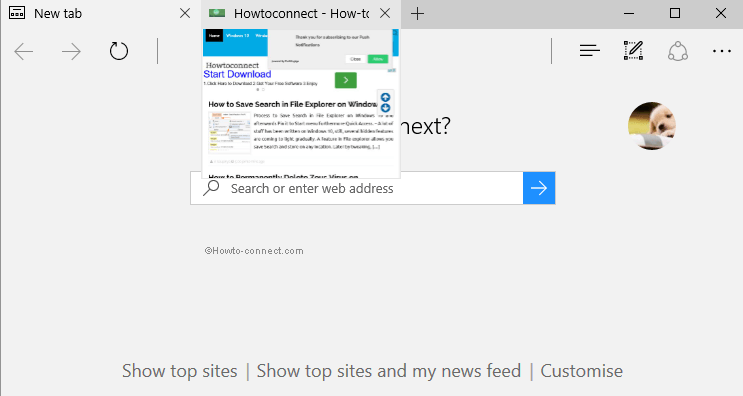 Enable, Disable Tab Preview in Edge Browser
Prior to moving forward for registry hack ensure that you are efficiently able to manipulate registry settings. If you are good at registry tampering, follow the steps carefully to avoid any corruption. I would recommend grabbing a backup of registry editor previous to begin Disable Tab Preview Feature in Edge Browser.
Step 1 – First & foremost, begin the process by pressing WIN+S keys and on the search space, write out regedit. Soon, the same command will appear as the Best match, click on it.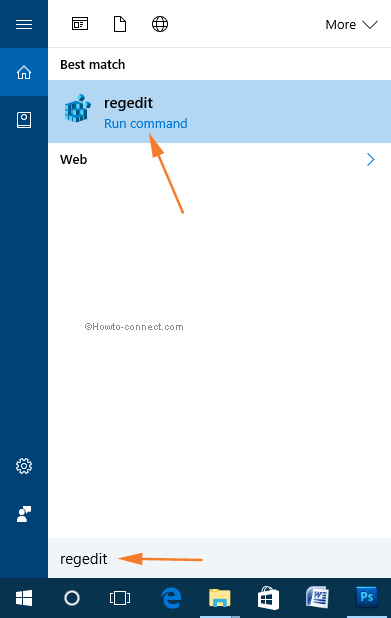 Step 2 – Now, you will come across with the UAC prompt, hence, click Yes to proceed.
Step 3 – On the left sidebar of the Registry Editor, you will notice the keys. So, click on the below keys and reach the target key – HKEY_CURRENT_USER\ SOFTWARE\ Classes\ Local Settings\ Software\ Microsoft\ Windows\ CurrentVersion\ AppContainer\ Storage\ microsoft.microsoftedge_8wekyb3d8bbwe\ MicrosoftEdge\ TabbedBrowsing
Step 4 – Once you reach the TabbedBrowsing key, right-click on it and hover the cursor on New. From the list of choices, click the one that reads as DWORD (32-bit) Value.
Step 5 – Now, name it as TabPeekEnabled and then perform a double-click on it.
Step 6 – On the Value data field, type in 0 and click OK. In order to apply the modification, you have to restart the browser.
Step 7 – As the last thing, check out the browser and you will notice that the tab preview is not working anymore.
If you are afraid of registry manipulation, we are rendering .reg files to Enable, Disable Tab Preview in Edge Browser.
All you need to do is simply download the file and run them successively.
Conclusion
After you perform the above steps, Edge will not show the tab preview feature, and instead, you will only notice the page title. In the future, if you ever feel to enable the old feature, simply set the Value data of TabPeekEnabledas 1.