Fantastical Fantasy is an awesome theme for Windows 10 you can download directly from Microsoft for free and apply on your desktop. If you desire to fall into a dream world of unicorns, magical forests, and twinkling fairies 16-image set in HD quality matches your choice. You are able to install Fantastical Fantasy Theme for Windows 10 up to 10 devices with a single Microsoft account.
The Theme has received 4.3 rating which is really eloquent. This will make you feel like you are in a magical forest instead of stuck in the dull, Windowless office. Microsoft released this app on 19th July 2018.
How to Download Fantastical Fantasy Theme for Windows 10 and set
You can easily download Download Fantastical Fantasy Theme within 15 to 20 seconds as per your internet speed. To get this you should go to the Personalization section of Microsoft Store then choose your preferred theme or download directly from the official website by following some easy steps –
Step-1: Go to the official web page of Fantastical Fantasy Theme.
Step-2:  Click on Open Microsoft Store and let the application appear.
Step-3: Click on the Install.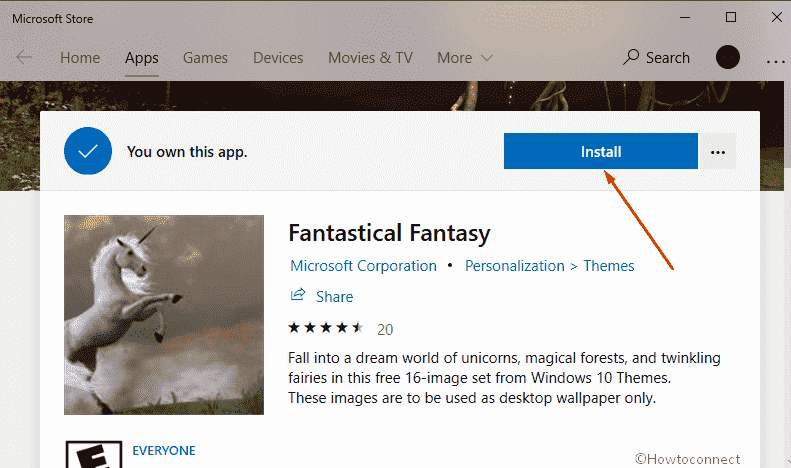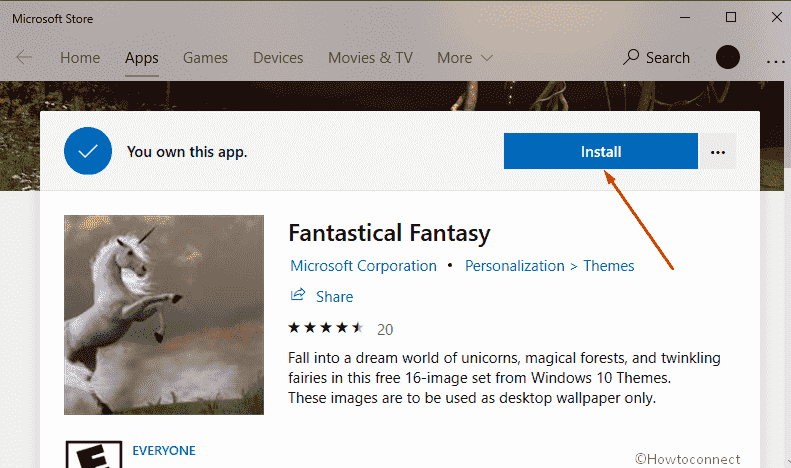 Step-4:  Select Apply after the downloading and installation is over.
Step-5: You will be automatically taken to the Personalization Settings page. Simply Click on Fantastical Fantasy.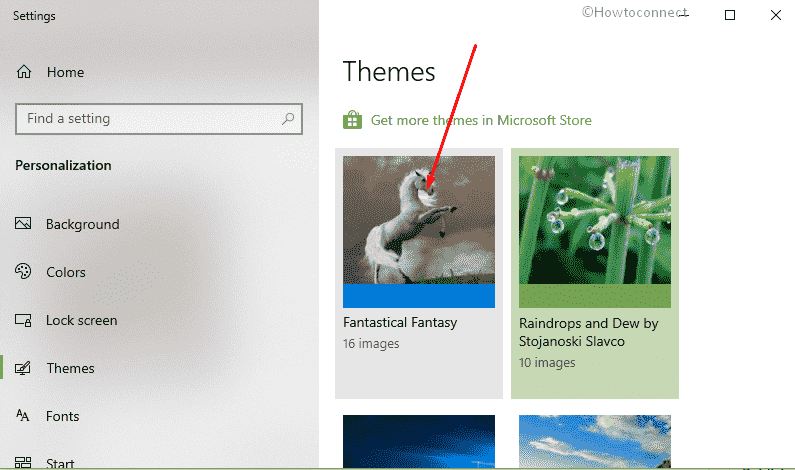 Minimum System Requirements
This theme too has certain minimum requirements your system will have to be fulfilled before using. This product is compatible only with Windows 10 version 14951.0 or higher and the architecture requires x86, x64, ARM to get this fantastic theme.
More information about Fantastical Fantasy Theme for Windows 10
The Fantastical Fantasy Theme is a product of Microsoft Corporation which is lately designed on 7/19/2018 to make your wallpaper even more attractive. This works on at least This wonderful theme consumes minimal space on your memory i.e. just 18.51 MB. Hope you enjoy a lot with this beautiful Fantastical Fantasy Theme for Windows 10.
That's all!