For all such nature lovers, Microsoft has introduced an elegant theme for your desktop known as the Field of Poppies. This personalization app consists of 16 amazing wallpapers of lush green fields of beautiful red poppies which eventually add a bright and colorful contrast to your desktop screen.
The beauty of nature always have a profound effect upon your senses and is amazed by the vivid beauty of lovely flowers, and their bright colors that mesmerize your eyes. So, let us go through the article and see the way to download as well as to apply it on your Windows.
Field of Poppies Theme for Windows 10
Here is how to download, install and set Field of Poppies Theme for Windows 10 –
Step-1: Click the Microsoft Store icon on the taskbar to access the app (see snapshot).

Step-2: When Store opens up, type Field of Poppies on its search box. When you see the same app as the result drop-down, click on it.
Step-3: Click on the Get button and let the download begin.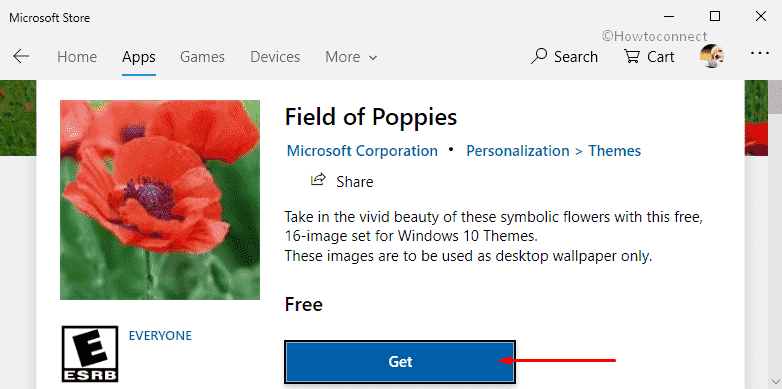 Alternatively, click on this link which will take you to Microsoft's page of Field of Poppies Theme. It will open The Microsoft Store automatically. The system will download the theme in a few moments once you click on the Get button.
Step-4: Once the download gets over, you will see an Apply button on the screen. So, make a hit on the Apply button and it will directly take you to the Themes settings page. You will see Field of Poppies theme available there.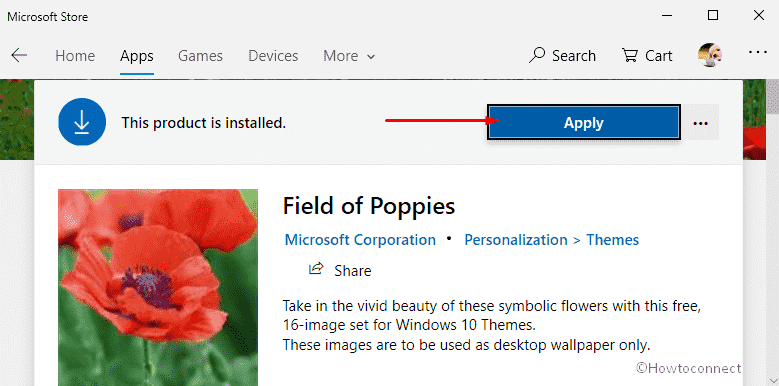 Step-5: On the right pane, select Field of Poppies theme.
How to set the theme later
If you didn't click on the theme installation notification or the Apply button after installing the theme or if would like to set the theme sometime later, then follow the below steps.
Simply press "Win + I" hotkeys jointly in order to open the Windows Settings application.
Choose Personalization category.
Go to the Themes section on the left sidebar. Switch to the right pane and select Field of Poppies Theme.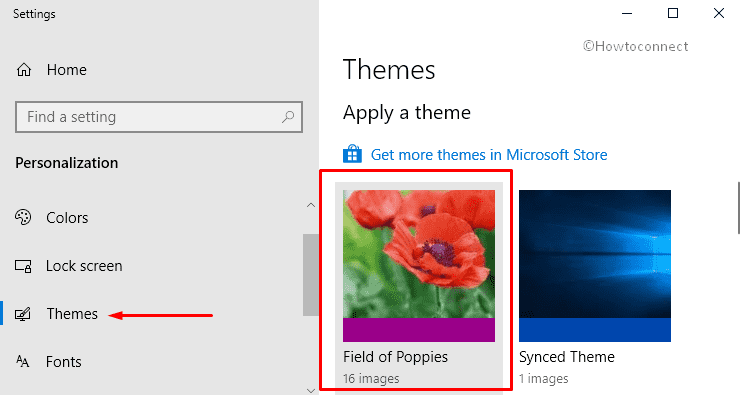 System requirements for Field of Poppies
This theme is available and best supported for Windows 10 version 14951.0 and higher.
It also supports x86, x64, and ARM architecture. Like the others, you can use these images as desktop wallpapers only.
That's all!!!