Error 0x8024a206 in Windows 10 usually appears when users attempt to update the operating system. Microsoft releases regular updates in order to fix the latest issues as well as bugs and few more issues. Unfortunately, such errors actually obstruct the updating process. However, this problem is rather easy to resolve by accessing troubleshooter; resetting Windows Update cache and performing System File Scan. We will discuss all these solutions in details here in this segment.
How to fix Error 0x8024a206 in Windows 10 while Windows Update
Run Windows Update Troubleshooter to Fix Error 0x8024a206 in Windows 10
Step-1: Press Win+I hotkeys and access the built-in Windows Settings application.
Step-2: Move the cursor over the various categories and make a click on Update & Security once highlighted.
Step-3: On the following page, select Troubleshoot on the left sidebar and jump aside to corresponding right.
Step-4: Scroll down and perform a click on Windows Update.
Step-5: Click the button Run the troubleshooter from the expanded pane as shown in the given picture.
Hence, Windows will start detecting the errors. It will also repair them if it discovers any and will make an attempt to bypass Windows 10 update problems.
Also, follow another similar tutorial to Use Common Windows Update Troubleshooter on Windows 10, 8.1, 7.
Fix Error 0x8024a206 in Windows 10 using Windows Update Cache Reset
a) Make a click on the Cortana Search box and type Services.
b) Once appears in the result, select to launch Services on the screen.
c) Scroll down and Reach out to Background Intelligent Transfer Service. Perform a right click on it and select Stop to abort this service.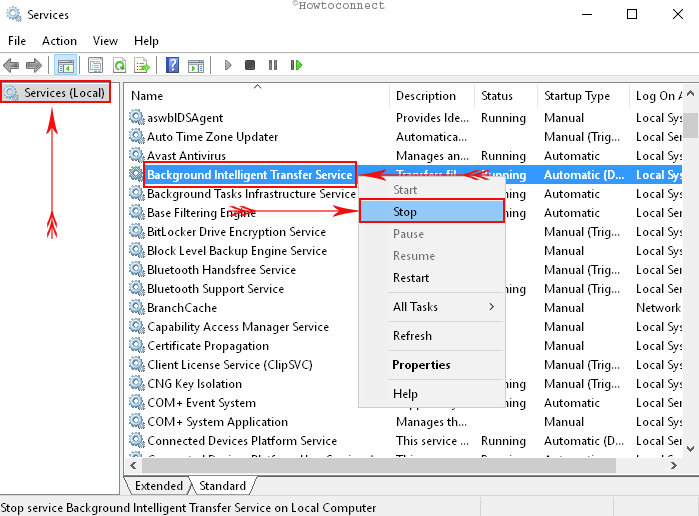 d) If it is stopped beforehand, look for the service namely Windows Update.
e) Once found, Stop this service in the same way we advised above.
f) Now, open This PC from desktop and navigate to the following folder.
C:\Windows\SoftwareDistribution\Download
g) Once you reach the Downloads folder, press "Ctrl+A" hotkeys to select all the items in one go. Put a right click and select "Delete" to clear off all of its contents.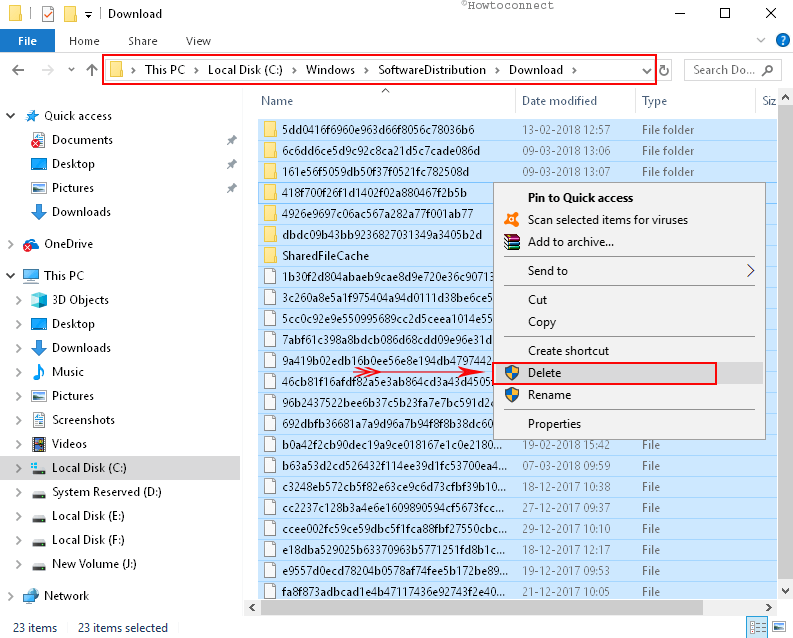 h) Again head to the Services window. Find and do a right-click on "Background Intelligent Transfer Service" and "Windows Update" one after the other and click Start. By doing so, both the services will start running again.
You should no longer see Error 0x8024a206 after putting this process into effect. Furthermore, you can also go for checking the corrupted system files in case of failure to resolve the issue.
You may also like to read our tutorial on How to Reset Windows Update to Default in Windows 10.
Perform SFC Scan to Resolve Error 0x8024a206 in Windows 10
1. Go to Cortana Search box beside Start Menu and type CMD there.
2. Once Command Prompt is visible as the Best match on top, make a right click on it and select "Run as administrator". Moving ahead, click Yes when UAC prompt comes up.
3. Now, type the below-given command at the base of blinking cursor as well as press the Enter key to execute it:
sfc /scannow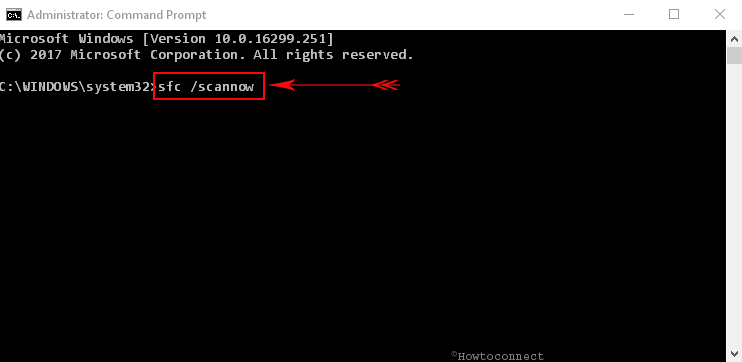 With this, Windows will start detecting the presence of any faulty moreover defective files in the system. If it discovers any such file, it will immediately try to resolve it.
See SFC /Scannow, DISM.Exe, CHKDSK Windows 10.
That's all about the fixing of Error 0x8024a206 in Windows 10. Hopefully, the above solutions helped you in getting back the smooth updates.