Normally, when you launch a game it should appear on the screen but you might not experience this with Epic games Fortnite. Several users get a popup instead of the game showing an error code. The error message is – Launch Failed Fortnite is currently unavailable. Please try again later. Error Code – LS-0016. If you encounter the same problem then this post will present some working solutions.
LS-0016 Fortnite error commonly indicates that the game app is being updated in the background. After the process will be completed and you will try to open Fortnight it will be there before you only.
LS-0016 Fortnite error Windows 10 and 11 Solutions
Here is how to fix error code LS-0016 Fortnite Launch Failed in Windows 10 or 11 –
Way-1:  Restart the game
Every game gets updates with bug fixes and improvements on a regular basis and the same happens with the Epic game Fortnite. By default, the game launcher is set to install the update automatically without notifying you. As a result, you don't know and the updating process runs in the background. As a result, when you launch Fortnite in the middle of this process the LS-0016 error appears.
First thing first, wait for some minutes to allow the update to complete (exact time depends on internet speed).
Press Ctrl + Shift + Esc.
Task Manager will appear.
Find EpicGameLauncher in the 'Name' column of Process.
Right-click on this and select – End task.
Go to the desktop.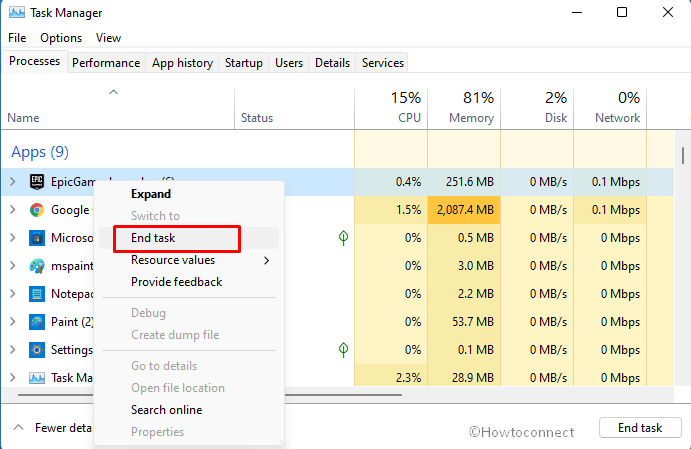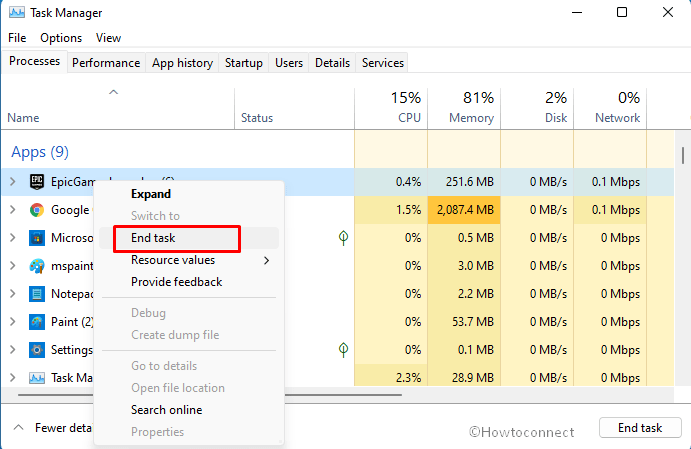 Double click on Epic game launcher to open it.
It shouldn't trigger the error again.
Way-2: Verify the update
This method will make sure that the update for Fortnite is installed correctly. Follow –
Open the Epic Games Launcher.
Select – Library.
Next, click on the 3 dots hamburger menu located beside the game.
Select – Verify.
The verification of the Fortnite game will start; it will take some time depending on the speed of the network.
Way-3: Contact the support of Epic Games
In case, the Fortnite LS-0016 error code still persists check the Server status and contact the Technical support and customer service of Epic Games. Furthermore, you can knock the support team on Twitter.
Methods list:
Way-1:  Restart the game
Way-2: Verify the update
Way-3: Contact the support of Epic Games
That's all!!
Repair any Windows problems such as Blue/Black Screen, DLL, Exe, application, Regisrty error and quickly recover system from issues using
Reimage
.