Ever since the COVID pandemic started, the Zoom application has been on a boom. It is now one of the most reliable platforms for holding work or personal meetings, online classes, and webinars. However, occasionally, you may run into an error or two like Zoom error code 103033.
This Zoom problem usually indicates that the host of the webinar or meeting has denied your email access to the meeting. However, it can also be caused by few other factors, for example, certain bugs with the application. Similarly, if the host skipped the email during registration in a webinar that requires prior email registration, you might get the same error. Zoom did address this issue in a recent update, though.
Zoom Error Code 103033
Here is how to fix Zoom Error Code 103033 in Windows 10 –
1] Contact the webinar host
The first thing you should do is contact the meeting host to see if they happened to mistakenly deny your access request. Furthermore, you can ask them and verify whether your email was skipped or not registered for a particular webinar. In most cases, the host should be able to get you the answer for Zoom Error Code 103033.
2] Reinstall the app to fix Zoom Error Code 103033
Suppose some conflicts or superficial bugs are causing this zoom issue then uninstalling and reinstalling the app might be a solution. Windows 10 offers a simple method for the removal so nothing to worry about; only follow the steps –
To uninstall Zoom app:
Click the – Search from the taskbar.
Type – control.
Press – Enter.
Once Control Panel appears on the screen, select – Program & Features.
Right-click on – Zoom.
Click – Uninstall.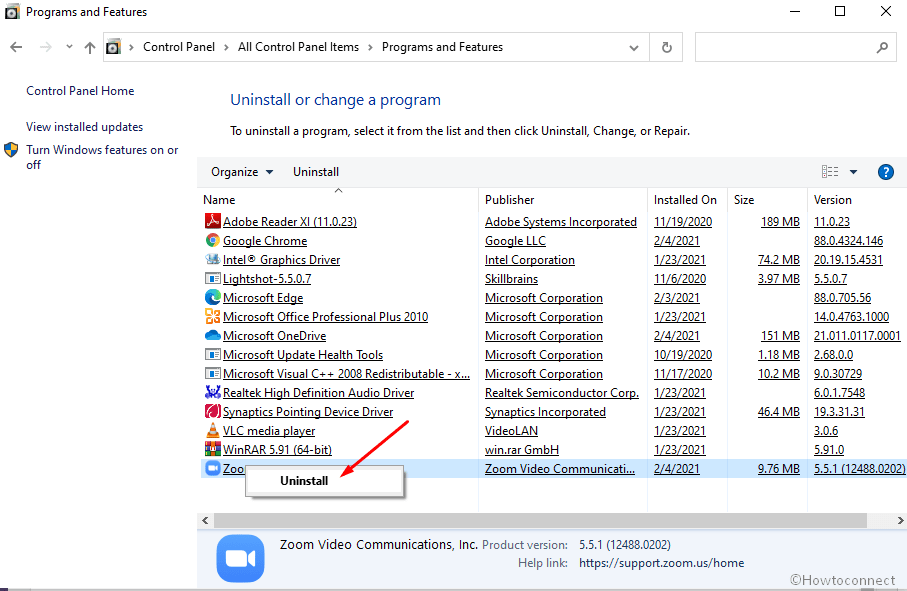 If prompted, click on – Yes and confirm.
Once you uninstalled the app, you can go to the official website of Zoom and reinstall the same.
3] Get in touch with Zoom support
If you don't get an answer or solution from the webinar host and by uninstalling Zoom, you can contact Zoom support. They should be able to check the problem out and recommend the right solution.
Methods list
1] Contact the webinar host
2] Reinstall the app
3] Get in touch with Zoom support
That's all!!
Repair any Windows problems such as Blue/Black Screen, DLL, Exe, application, Regisrty error and quickly recover system from issues using
Reimage
.