How to Activate WiFi networking, Bluetooth, Multi Window, Air View, Screen Mirror and Use S Pen in Samsung Galaxy Note 10.1
The Samsung Galaxy Note 10.1 of series SM-P601 is the latest and quickly launched Smartphone in India. It has excellent features and functions which are interesting too to users. To get advantage of these features you must have to activate like Wi-Fi networking, Bluetooth,Multi Window, Air View, Screen Mirroring first.We are elaborating the activation of these features in Samsung Galaxy Note 10.1. If you are getting problem you may get help through comment.
How to Use S Pen in Samsung Galaxy Note 10.1
S Pen is used to perform any function easily like to draw images & design, scroll up & down by touching on the screen of your smartphone. Firstly you have to drag out S Pen from the slot of smartphone and use in your way. It is very simple way to use this pen.
If the nib of the S Pen is damaged then you can change it by following step below without going to the service center.
1. Firstly hold the nib with the tweezer firmly and pull it out.
2. Now insert a new nib in S Pen until you hear a click.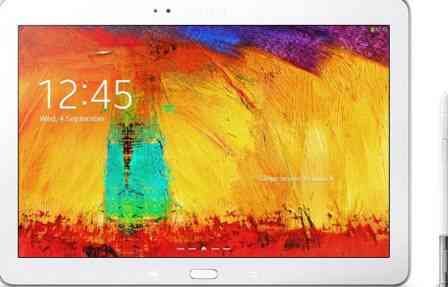 How to Activate WiFi Network in Galaxy Note 10.1
WiFi is used to connect the devices like mobiles or computers for sharing the desired files or media files. But it is available for only indoors not for outdoors it means it is used for the limited area.  You should turn off this feature if it is not used by you to save your battery power. To activate this feature, follow a few steps.
1. Firstly, press on the Settings from the application icons to single out Connections.
2. Turn on the WiFi network in the WiFi choice.
3. To connect WiFi network, opt a network from detected lists. Then write a password if it is needed and press on Connect. Fill up password in the networks which appear with lock icon. Now device will automatically connect to the WiFi network.
4. To Add WiFi network, press Add WiFi network which is at the bottom of the list.
5. Now write the network name in Network SSID to the security type.
6. Then enter the password if it is not connected and press on Connect.
7. If you have forgotten the network used recently then select the network list and tap on Forget.
How to Activate Air View in  Samsung Galaxy Note 10.1
Air View is used to perform various functions when S Pen is hovering on the screen. You can use this feature by copying the below instructions.
1. Tap on Settings at the home screen of application menu to choose Controls.
2. Then press the S Pen in the Controls option.
3. Tap on Air View and drag its switch to the right or left. Now you can use this feature with the help of S Pen.
How to Activate Multi Window in  Samsung Galaxy Note 10.1:
Multi Window is very interesting feature of this smartphones that leads to run any two programs on your screen at the same time and this exclusive feature attracts the user to activate this. It does not depend on region.To activate this feature follow few steps:
1. Tap on Settings to choose Device at the home screen in application icon.
2. Now press Multi Window in the option.
3. Multi Window panel will appear to the left side of the screen and select one application to open it. And drag another application to a new application. To hide the panel, tap and hold on return icon and enjoy this feature.
How to Activate Bluetooth in Galaxy Note 10.1
Bluetooth is wireless networking acts under a range of 10 to 20 meter. This feature is used to transfer files like music, images, videos and so on from one device to another. To activate this feature, follow the given steps.
1. Firstly, Hit on Settings option at the home screen and choose the Bluetooth to turn on or off.
2. Then pair your devices to another device, by hitting on Search which will consume few seconds.
3. Select a device from the list of pairing devices and enter the auto generated passkey on both devices to confirm.
4. Now you can send data via Bluetooth to another device by selecting the files like music, videos, photo etc.
How to Activate Screen Mirroring in Galaxy Note 10.1
Screen Mirroring is an amazing feature of smartphone because it is also used to connect the devices which support the WiFi Miracast Feature to a large screen with an AllShare Cast dongle or HomeSync and share contents. This feature does not depend upon area it means it is not used for only limited area. To activate it, follow the below written steps.
1. Hit on Settings in application icon at the home screen.
2. In the Connections option press Screen Mirroring.
3. Then choose a device and open a file, control the display with the keys.
4. To connect a device enter PIN then press and the device name after writing the PIN. Now use this feature in your device.