Google Chrome to Add Focus mode using a new innovative extension currently introduced in the Canary version. Based on the release description, users can have full access to this feature after enabling into the latest version of the Browser. Well, Google has unveiled this super handy quite interesting flag in Canary edition of Chrome.
Now Google Chrome Focus mode is a test release feature and people can activate it by visiting about:flags page in Canary version. There should have a suitable option in the Browser to activate this feature for a particular session. Expecting the Chromium team to come up with something handier in the next release of Canary.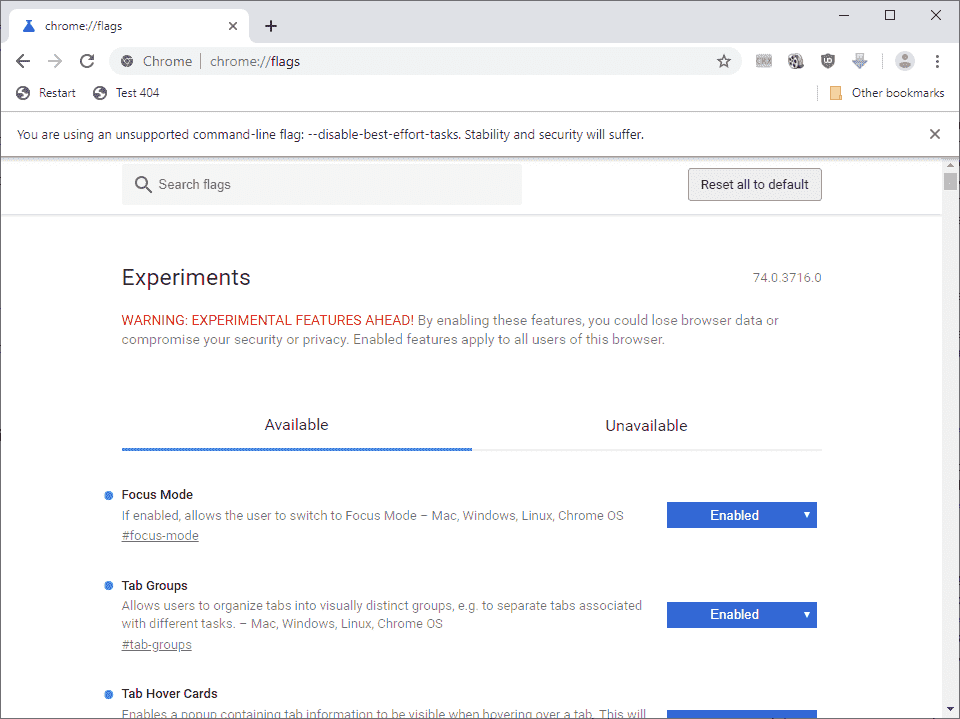 Google Chrome to Add Focus mode through Flag setting
Google has prioritized adding this flag and the feature has been set to 1. A similar kind of bug is on the way that talks about developing the Focus Mode for Desktop Chrome User Interface.
However, once this feature is enabled, the notifications coming from the Web would be suppressed temporarily. For the general users, it would seem a bit complex as expected to restrict people from changing UI to sedate. Detracting websites will be blacklisted for users as well once full flagged.
Currently, Google Chrome Focus mode is something that ensures smooth working and limits even minimal distractions. This will also hide any webpages and extensions if used with the same name from Chrome Web Store. Focus Mode also allows blocking social media sites and the other sites that may be the reason for the interruption. The complete description and how Google will implement this mode in Chrome is still unknown. We are still looking forward to having further info on this, so stay tuned for them.
Overall, it will associate with built-in Focus Assist of the Operating System. Undoubtedly, if that happens so, will be one of the biggest wins for both of the Windows 10 and Chrome Integration.