Google Glass is the latest and unique device of modern technology. It can be wear just as simple glass but comprises advanced functions. It is not a computer or mobile but it performs all functions like making calls, videos, voice search, WiFi connection, messaging, capturing the photo and video and so on that can be performed by a PC or phones. Google glass also execute Bluetooth pairing with other devices. Here we are presenting the tips for pairing Google Glass with Android, iPhone and PC.
How to Configure Bluetooth Setting Card in Google Glass
At First you will have to configure Bluetooth settings card on Goggle glass so that it intimates you the Bluetooth status of the Glass. When the setting card writes Now discoverable means you can now see your Google glass settings on Android or iOS device to pair it via Bluetooth.
b) Hit the Settings card and then swipe forward. Now Bluetooth settings will come before you. You should ensure that It says "Now discoverable" then proceed further to follow the underneath steps.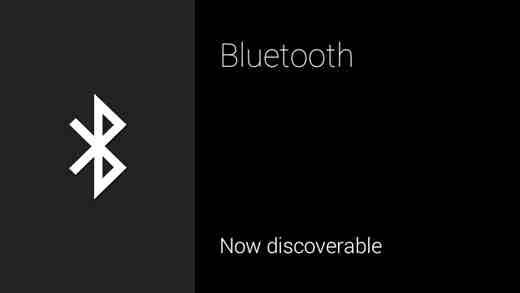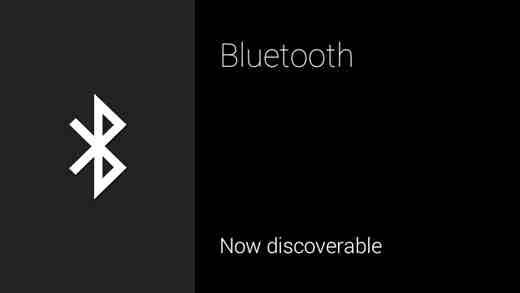 How to Configure Bluetooth Settings in Android Devices to Pair Google Glass
At first download MyGlass Android App to your Android Phone or Tablet.
Select Glass Devices by touching the menu at the top of the Android device's screen.
And select your Glass in the list.
You should confirm that whether the code on Glass and your Android device match or not.
On both of device (Glass & Android), confirm the Bluetooth pairing.
Now your Glass and device are paired via Bluetooth to share notifications, messages, calls, files or data etc. If your mobile data plan supports tethering then Google glass will use its Bluetooth data tethering connection when it is out of WiFi range.
How to Configure Bluetooth Settings in iPhone and iPad to Pair Google Glass
You can configure settings of your iOS Device like iPhone and iPad and connect them with Google Glass via Bluetooth. For this follow the steps:
At first download MyGlass for iOS 
Hit the Settings icon to select the Bluetooth option at the home screen of your device. Then iOS device will take few seconds in searching of nearby Bluetooth accessories.
Choose Bluetooth accessory from the list and enter a password if it is necessary. And to confirm also enter the same code in your iOS device.
After completing the pairing, you can use the Bluetooth accessory to your iOS device.
Now you can manipulate your data communicated through Google Glass on your mobile phones.