Microsoft has come up with the biggest buzz of this era that is Windows 10 April update. With sleek user interface, most modern options in Cortana, Settings app, Edge browser and thousands of updated features, this has become the talk of the world now. Of course, you should also be hungry for making it yours. To make your journey towards the latest OS smooth, we are here to tell you with a series of steps on How to Clean Install Windows 10 1803 Latest April 2018 Update on your device.
You may think that what is the need to go with a clean installation when Microsoft will automatically deliver this version to everyone? Doing so will eventually reduce the startup time, improve Windows 10 performance, moreover will also prevent random error messages from popping. But, prior to Clean Install Windows 10 1803 Latest April 2018 Update, ensure that your device satisfies Windows 10 April 2018 Update System Requirements.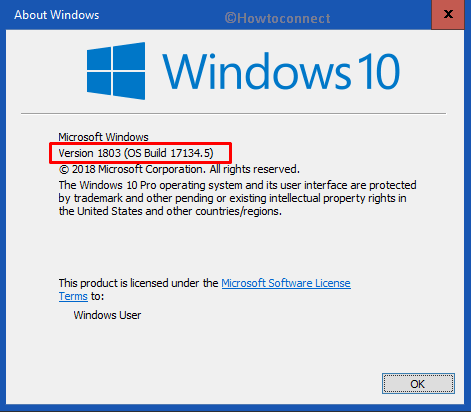 Clean Install Windows 10 1803 Latest April 2018 Update
How to Clean Install Windows 10 1803 Latest April 2018 Update includes 4 parts –
Follow each in order –
Prepare your PC to Clean Install Windows 10 1803 Latest April 2018 Update
Save your valuable data in an external device.
Ensure to have a proper and stable internet connection. The process will be smooth for Ethernet connection.
Also, create a backup of digital content on partition drive.
Download Windows 10 1803 April 2018 Update
To grab the ISO files for Windows 10 version 1803, you can use the official "Media Creation Tool". Both of the 32-bit or 64-bit files are available as well. Following steps are necessary to follow for the task:
Step-1: Launch the Microsoft Edge browser on your PC and visit this link of Microsoft Official page.
Step-2: When the page is visible, hit on the button "Download tool now" to initiate downloading MCT.
Step-3: Upon successful downloading, Run the tool in your Windows and select the Accept button from the bottom right corner of "Windows 10 Setup" wizard once appears.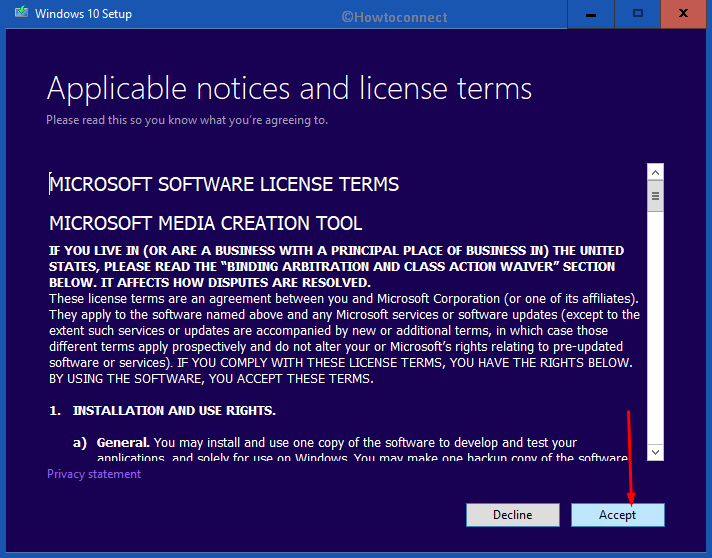 Step-4: Once you move to the next screen, choose the option namely "Create installation media (USB flash drive, DVD or ISO file) for another PC". Hit the Next button (see snapshot).
Step-5: After the next page comes in view, fill the respective fields with convenient answers beside Language, Edition and Architecture fields. Do a click on the Next button to proceed forward.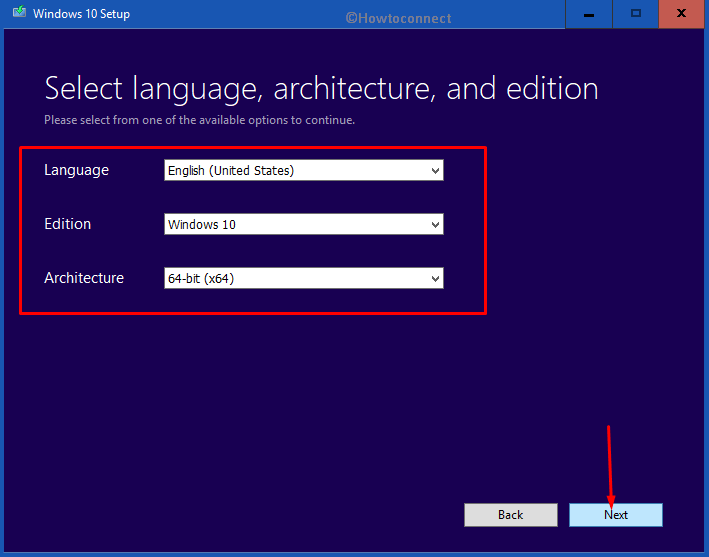 Note – Microsoft has a single package of ISO files for both Windows 10 Home and Pro editions. Therefore, the Setup will take place depending on the last update you have carried out in your Windows. Or it will carry out according to the License key found in BIOS.
Step-6: Select ISO file from the next screen of "Choose which media to use" and thereafter hit the Next button.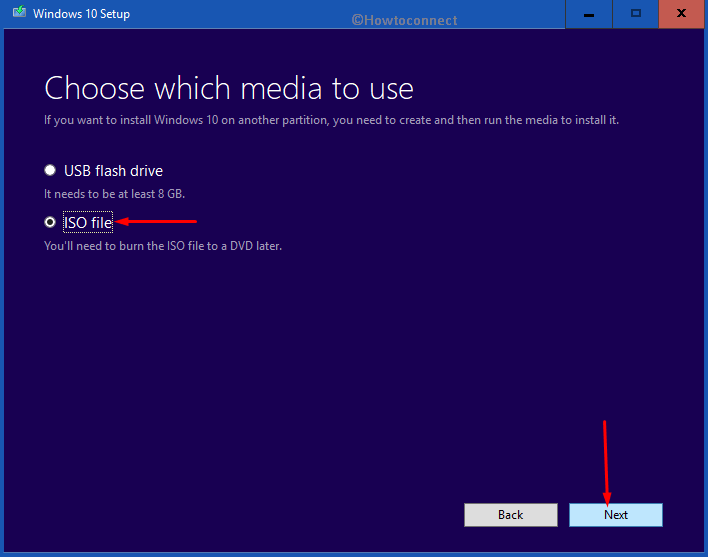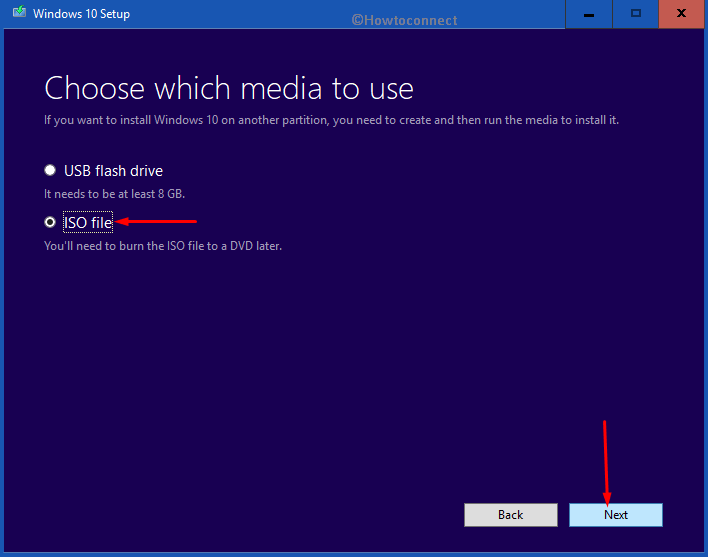 Step-7: When Windows prompts you to select the location to save ISO files, browse the convenient location in your PC and choose Save button to continue with downloading the ISO image file.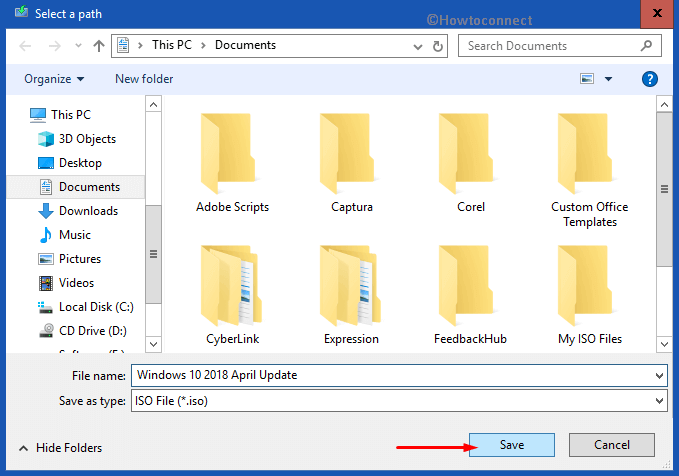 Step-8: Wait patiently until the download finishes. When the ISO image is ready, perform a click on Finish button and exit the Media Creation Tool (MCT).
Make the file bootable
Follow the instructions given in the article How to Use Rufus to Install Windows 10.
Alternatively, you can also imitate Make Pendrive Bootable for Windows 10.
Return back here after you prepared USB/DVD loaded with the ISO file. Now go to –
Clean Install Windows 10 1803 Latest April 2018 Update
Insert the bootable media (USB or DVD) while booting the machine.
The system will suggest you pressing Escape/Del/F2/F12 key (depending) to prompt Boot options Setup screen.So tap as per the recommendation of your computer.
Select the key on your keyboard for the Drive name you have inserted.
On the following window that will appear in your display, choose appropriate preferences for Language, "Time and currency format", moreover Keyboard or input method. Select Next.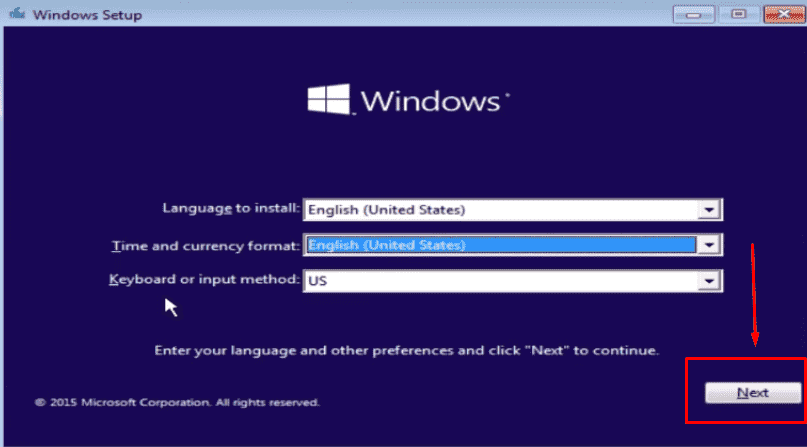 Perform a click on  "Install now" on the next wizard.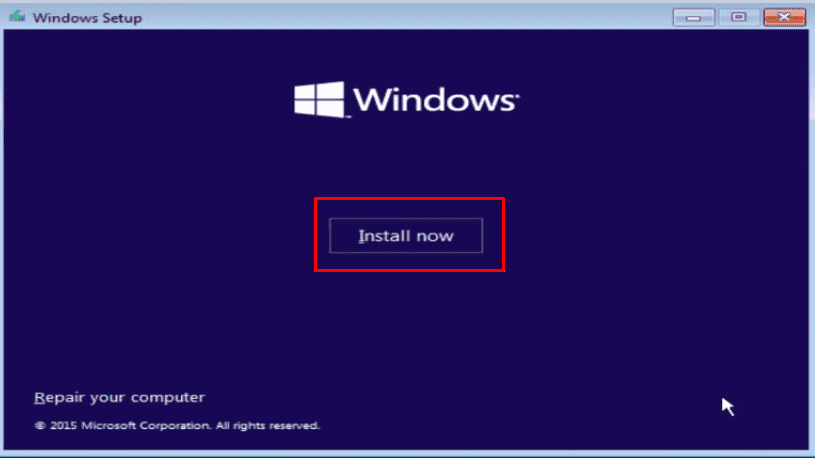 Now Insert the genuine Product key you have and choose Next.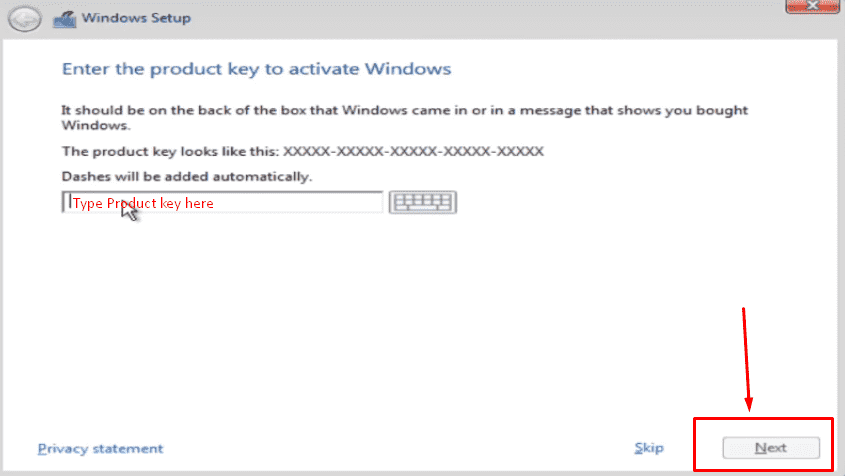 Check the box for "I accept the license terms" and hit on Next button to proceed ahead.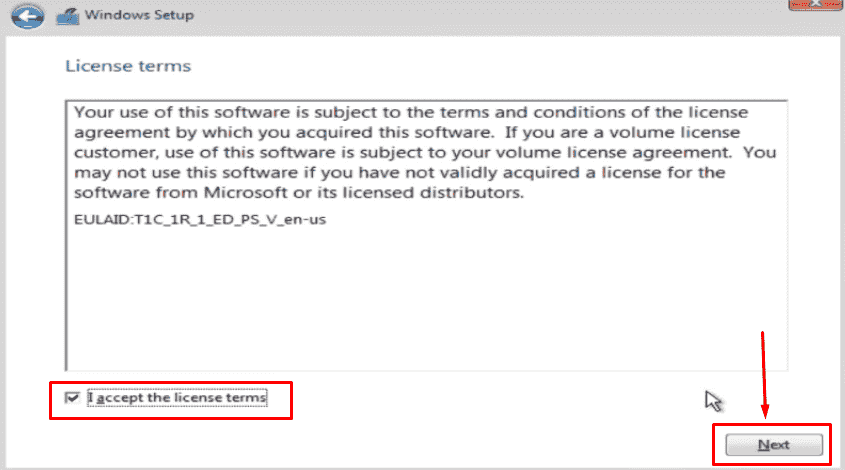 Moving on, choose "Custom: Install Windows only (advanced)" option when visible.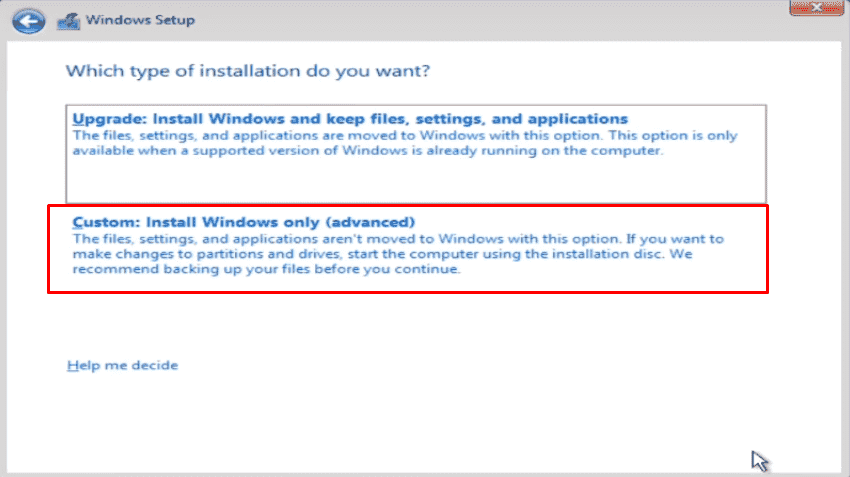 Select "Drive 0 Unallocated Space" to initiate the Clean Install of April Update and click Next button.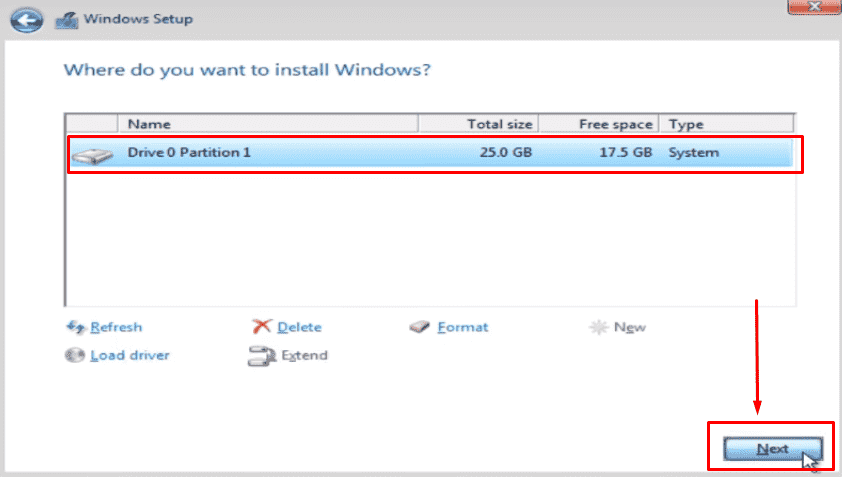 A dialog will prompt warning you about the deletion of existing content. Click on OK.

While moving ahead, choose the current location(region), Keyboard layout and perform a click on Yes option.
Now the installation of the Windows 10 1803 Latest April 2018 Update starts. Don't click any key in the middle furthermore make sure that your system doesn't shut down due to power deficiency Wait and let the whole process to complete after multiple restarts.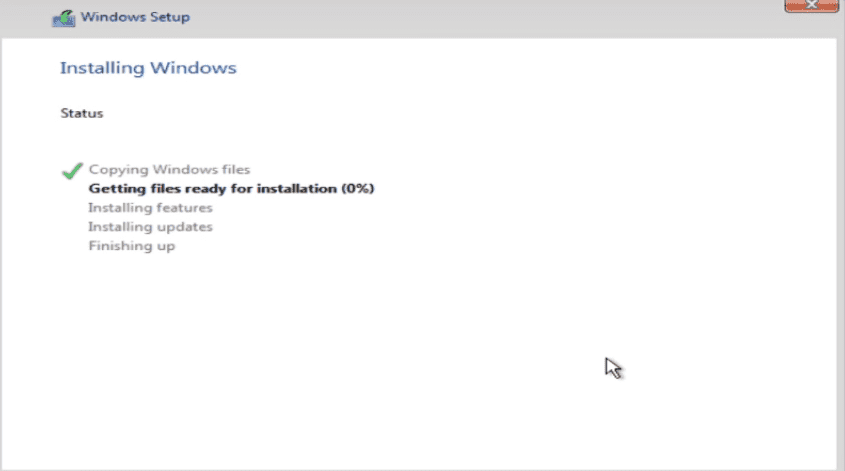 For connecting to Ethernet connection, your computer will connect automatically. Alternatively, you need to manually setup WiFi connection.
Add your Microsoft account email, phone and Skype identification in the respective fields when prompted.
For creating a password, you can also choose "Set up at PIN" and make a click on Next button.
If you need to enable Cortana, choose "Yes" option.
Finally, select all the Privacy Settings depending upon preference and hit the "Accept" button.
Therefore, this is all about the procedure to Clean Install Windows 10 1803 Latest April 2018 Update. Hope that this update will be fantastic for you and you can grab all new features before anyone else.