If you are keen follower of Facebook and Twitter you may send the same articles, comments or tweets on both platforms at the same time. In present time, popularity of both social networking sites – Facebook and twitter has enhanced all over the world. So, twitter has released a new feature to connect with Facebook account openly. As a result whenever you post new tweet in twitter it will be displayed on Facebook automatically, if you want.
Let's follow below tips to connect twitter with Facebook account – 
Step-1
Go to twitter.com home page and sign your twitter account in the browser.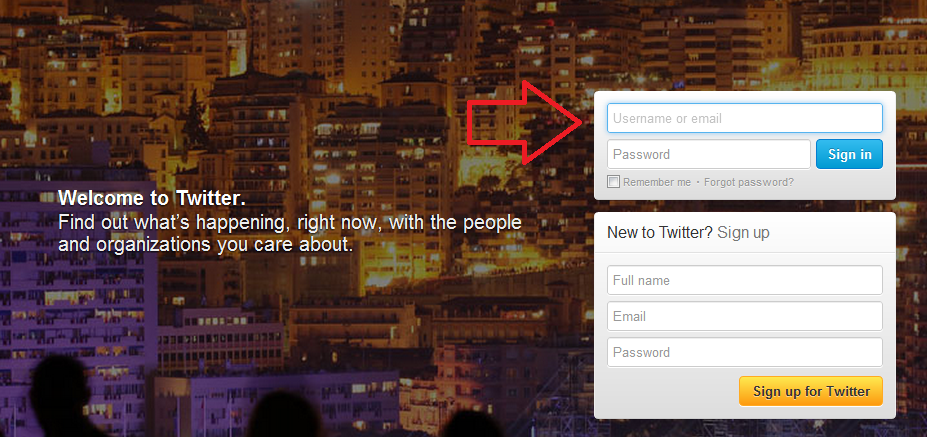 As soon as you get twitter account on screen, hit on the gear icon in right corner and choose settings button.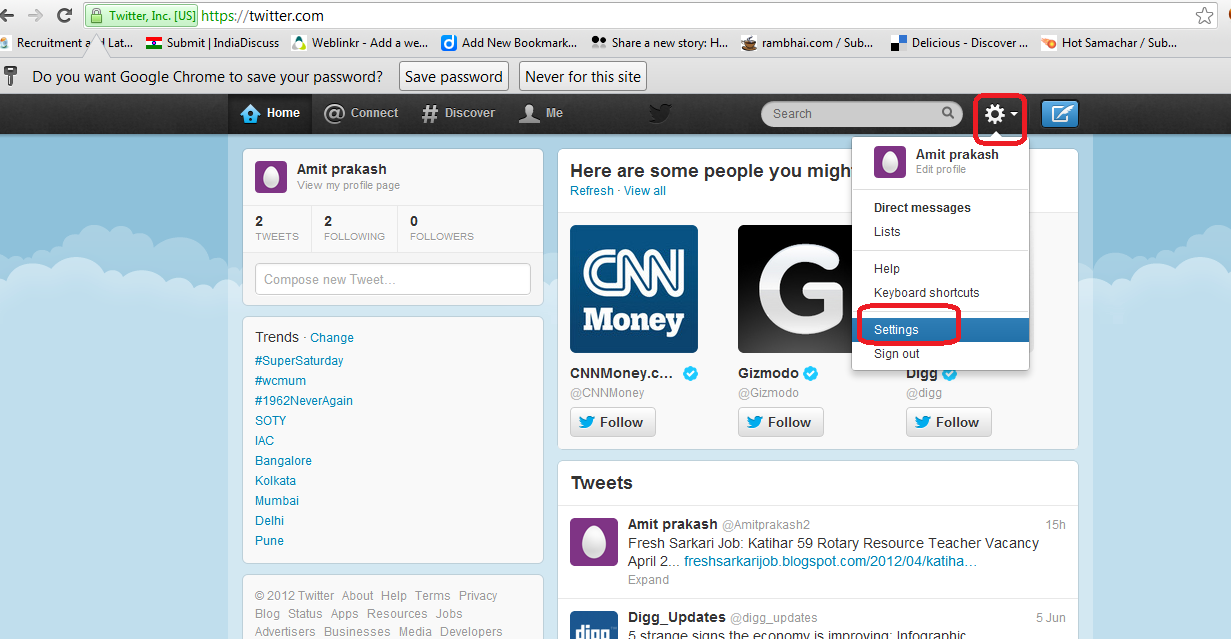 Next select profile option in left panel under twitter settings page.
Now click on Post your Tweets to Facebook option at the bottom panel.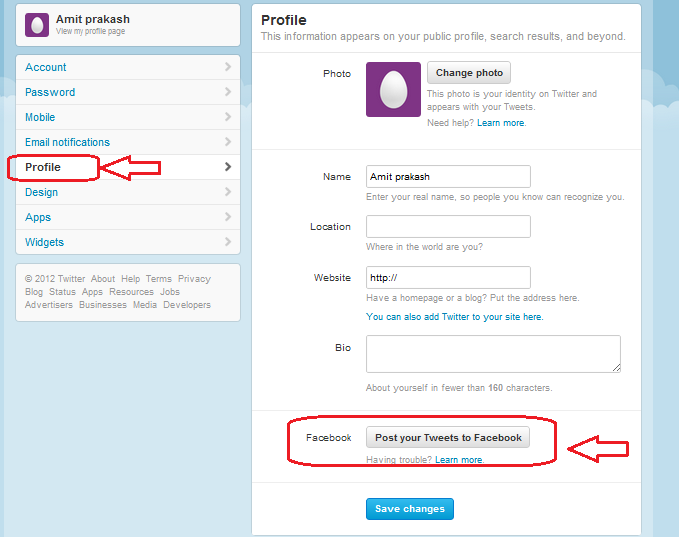 Step-2
 Launch Facebook.com page in another tab of your Internet browser and sign in with Facebook user name and password.
Then go to twitter profile setting page and click on sign in to Facebook and connect your accounts option.
It brings a new pop-up windows and requests you to type your Facebook user name and password.  So click on Login with Facebook option.
Step-3
A new pop-up window asks you to grant permission with Facebook account. Click on Allow button.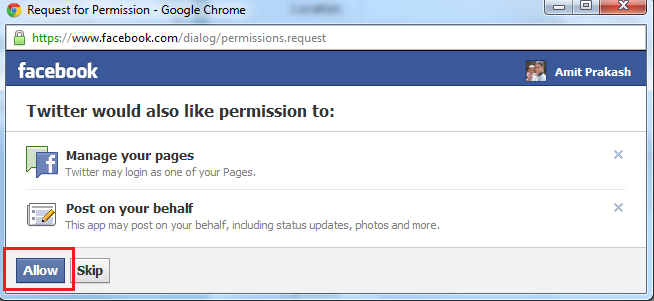 Now return to twitter setting page and click on save changes button.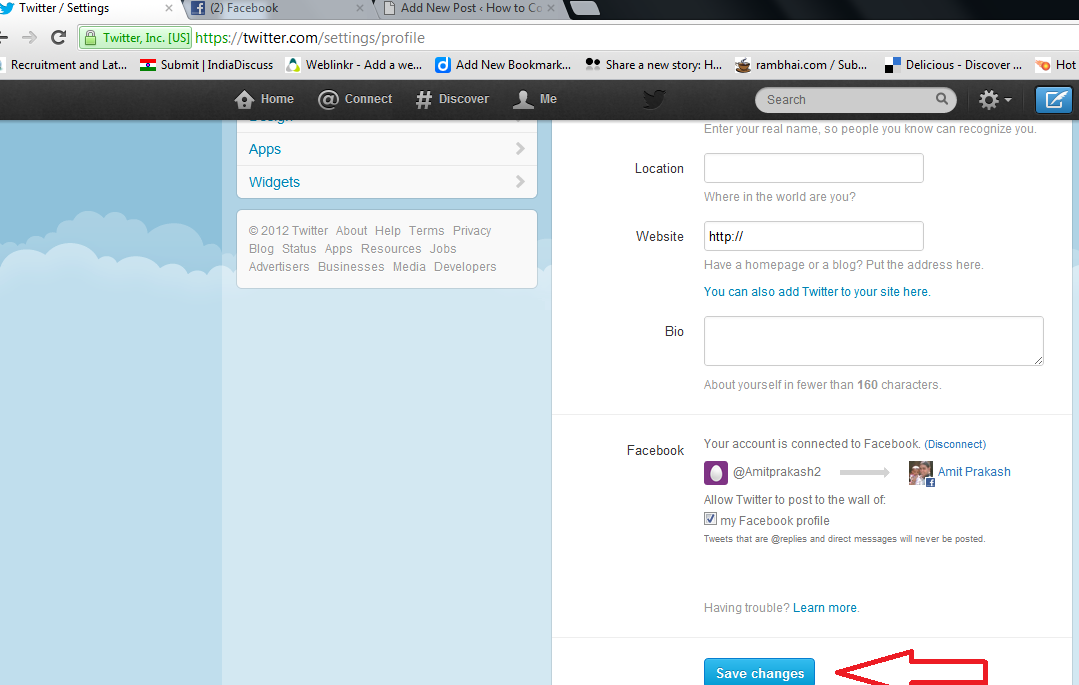 Thus new twitter settings have been saved.
 Step-4 
Once you have connected twitter account to your Facebook account successfully, you can check your tweets at Facebook account. To do  it
At first, compose new tweet from your tweet account and click on tweet button.
Now recently composed twitter comments or tweets will come up in your Facebook account in few seconds.