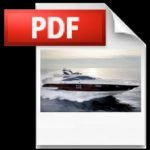 Google Chrome has lots of built-in features likes of PDF reader. As you know PDF reader is such an application, which is quite efficient to open any Portable file. Built-in PDF feature keeps Chrome ahead of other leading browsers. Whenever you want to download and save any PDF file on your computer the particular Built-in feature turns it into an unpleasant state. As you know any PDF file can be saved after opening up in existing browser, but when you save many files one after another, you would like to cut intermediate steps. Means you will have to disable Chrome built in PDF Reader feature. Just follow below paragraphs, that display complete step-wise details, of disabling Google Chrome PDF Reader features.
Open Chrome browser on your PC. Then after type 'plugins' in the address bar of existing tab and press enter button as well,
This act will open up Chrome Plugins Page.
Now, scroll down opened web page and find Chrome PDF Viewer settings. You may apply Ctrl+F to find particular settings.
Then after disable 'Chrome PDF Viewer' setting
Note: Make sure if you have large number of PDF documents to download, disabling option should be applied otherwise built-in PDF reader is best option to read random articles on Chrome browser.