While switching to Windows 8, people get numerous built-in applications for better computing act. Though, people have their reservation with ultra advanced Windows 8. They severely miss visual style 'Aero effects' in Windows 8.
As Windows Aero effect was introduced in Windows Vista. It gained maximum popularity with Windows 7. But removal from Windows 8 causes a bit disappointment to users. Now, I am going to derive the way of bringing Aero Effects in Windows 8.
In way of getting Windows 7 Visual Style Theme, you need to apply these consecutive steps on Windows 8.
At first, you have to patch Windows 8 so that you can use external themes on it. For this, you have to install UxStyle Core application on your computer, using link placed below.
Once you installed it, existing windows support external themes.
Now restart your system and download Windows 7 Style for Windows 8 Pro.
Then open Run dialogue box and enter the command: %windir%\Resources\Themes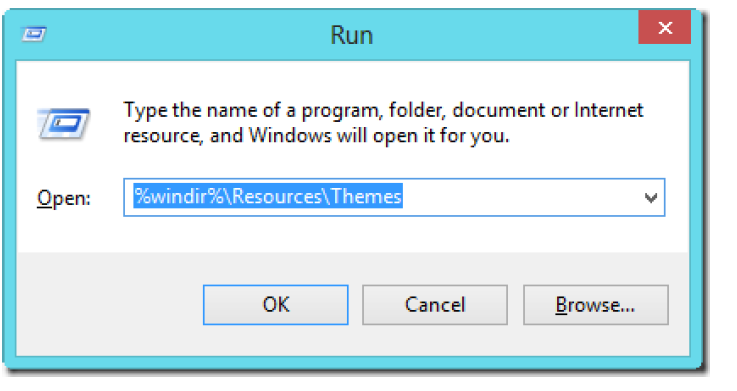 Above command opens Windows theme folder. Now select desire theme files from folders.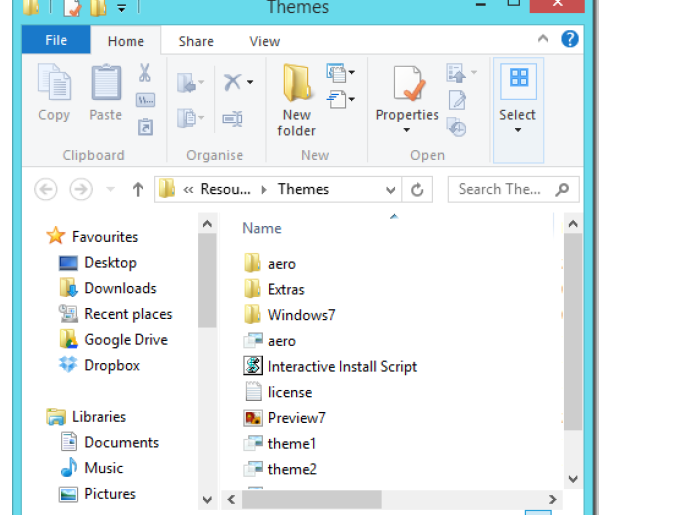 Now right-click on Windows Desktop and select Personalize option. Into Personalize panel you may select desired Aero visual effects theme.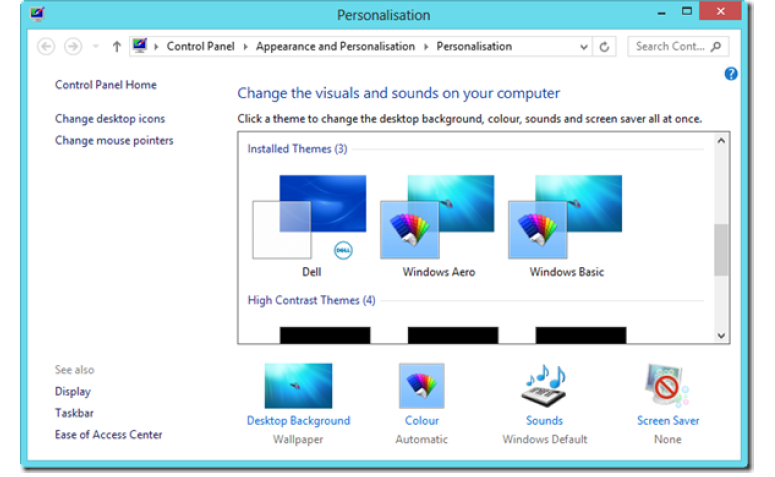 Download UxStyle Core Application