Whenever the internet user wishes to send a large file using email attachments then it does not seem simple method because, every email service company lets user attach relatively large files.  But, if the user has to send more than 1 GB of data like video recording or image to friends then it is a big challenge for him.
Generally there are several file-sharing service websites available to send larger files over email or internet. In this tips, I am going to describe about best file-sharing service websites which facilitate user to attach and send larger files with convenient process.
1. BayFiles
Bayfiles is one of the admired file sharing website. It lets the user to upload data up to 5 GB to send to his friends or share over the web for downloading. The main interface of BayFiles website displays uploading speed of single attached files and rest of the time. But, it does not upload numerous file at once. As soon as the desired attachment is uploaded, user can send it any email address. It is important to remember that BayFiles website deletes all the previous saved uploaded files from an account after 30 days.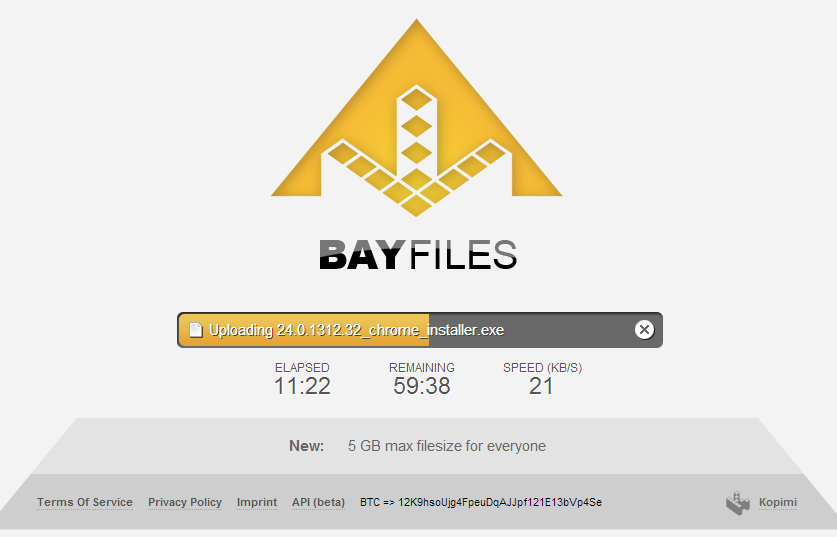 To send larger files through Bay Files website  Click here
2. File Dropper
The File Dropper website presents the simple interface. Through File Dropper, user can upload files above 5GB without creating an account. It uploads a single file and at the same time and deletes last uploaded files after 30 days.
Here click to access File Dropper Website
3.  SlingFile
The Sling File is one of the best file hosting service that facilitates user to upload files above 50GB. On the other hand, Sling file service lets the user upload multiple files straightway which is a plus point. Like the above file sharing service, it deletes uploaded files after 180 days. As soon as any files are uploaded, user can send it to any email address and share it to social sites also.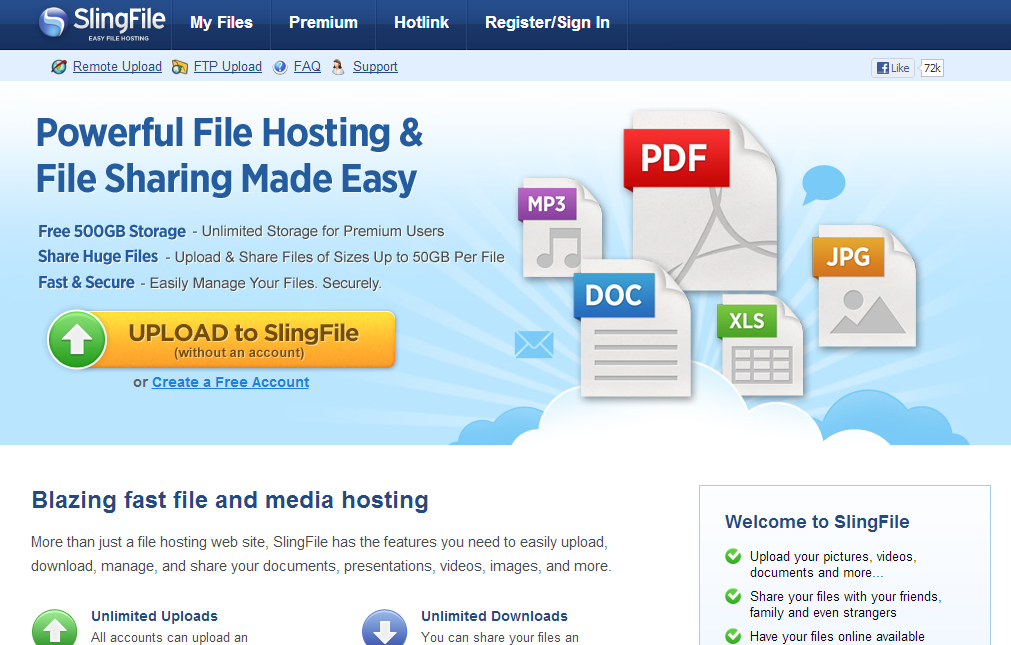 4. YourFileLink
YourFileLink is an additional file sharing website for web users. Using it, user can upload above 5GB of data without any account.