Android Revolution HD Android 4.1.2 custom ROM has been presented for HTC One. It is ultra advanced custom ROM. It brings tons of features and optimizations for HTC One. It makes HTC One device more stable to function swiftly anywhere. It's inclusive features state Android Revolution HD Android 4.1.2 custom ROM in the similar row of official firmware. Whether you have HTC One, running on older custom ROM version, and wanting to update with Android Revolution HD then you may step with remaining tutorial. Indeed, it would be a nice move to install and judge the modern custom ROM on HTC One.
You know that Android Revolution HD Android 4.1.2 Jelly Bean is an unbranded custom ROM. Neither Google nor HTC has claimed to present Android Revolution HD custom ROM for HTC One. In order to flash ROM zip to HTC One, you need to install the custom recovery like ClockworkMod on your HTC One. Also ensure that HTC One 'Bootloader' function is unlocked. Barring above two steps, you have to take a holistic approach in the similar vein before stepping to updates HTC One.
It is seen that Phone memory data will no longer exist after installing custom ROM. Therefore, priority of users should be cleared to Store all important HTC One data at separate location than phone memory to prevent losing incidents.
To communicate files HTC One USB Drivers on your Desktop. It assists to set up connection between Desktop and HTC One to transfer the file during installing custom ROM. You can install HTC One USB drivers through hitting the links:
Download HTC One USB Drivers
Make sure that HTC One is remained 80-85% battery level to function smoothly during installing custom ROM updates. Lower battery than mentioned level does not support update installation process and makes that device bricked or dead.
When connection related issue comes to prevent file transfer exercise then you have to enable USB Debugging Mode on HTC One. Once USB Debugging enabled, it helps to make a strong connection.
Once above measures are taken then step up to update now follow our tips and be able to manually install Android Revolution HD ROM on HTC One.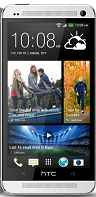 How to install Android Revolution HD Android 4.1.2 Jelly Bean on HTC One:
Step 1
In earlier move, you have to download Android Revolution HD Android 4.1.2 ROM on your PC. Then after extract boot.img zip file.
Download Android Revolution HD ROM
Step 2
Then attach HTC One and PC through USB cable.
Step 3
After connecting HTC One to PC, users need to copy 'Android 4.1.2 ROM' zip then paste the same to SD card of HTC One.
Step 4
Moving ahead, you need to Copy and paste 'boot.img (extracted file) to android-sdk-windowsplatform-toolsdirectory.
Step 5
After then switch off HTC One.
Step 6
Now switch on HTC One into Bootloader / Fastboot Mode. The HTC One turns into Fastboot / Bootloader Mode whereas pressing Volume Down + Power Button during Switching on such device.
Step 7
When device turns into Bootloader Mode, users need to navigate 'android-sdk-windowsplatform-toolsdirectory that kept in your PC. Now open Command Prompt of your PC.
Step 8
After then put following command and press enter
fastboot flash boot boot.img
Step 9
In similar command window, you have to put underneath mentioned command then press enter.
fastboot reboot
Step 10
Just after that, you find navigation instruction on the computer screen. You have to choose BOOTLOADER followed by RECOVERY.
Step 11
The above act leads into ClockworkMod Recovery. Here, you have to select 'wipe data / factory reset', using Power Button.
Step 12
After then select 'wipe cache partition' to perform a cache wipe.
Step 13
In further step, you need to perform a wipe of your Dalvik cache throughout accessing 'advanced' followed by 'wipe Dalvik cache' option.
Step 14
Now come back at initial ClockworkMod Recovery screen and select 'install zip from SD card'.
Step 15
Once press HTC One Power Button to 'choose zip from sd card'. After that navigate to ' Android 4.1.2 ROM zip' that copied to HTC One SD card. Now select 'Android 4.1.2 ROM' zip by pressing Power button. Just next to this event, your permission are sought to install advanced version of custom ROM. Once your permission is granted, custom ROM installation begins.
Step 16
When installation process lasted, you have to go '+++++Go Back+++++' and restarts HTC One. The restart process is available in ClockworkMod Recovery Screen and it usually takes 5 minutes.  Please wait, till HTC One restarts with latest custom ROM.
Caution: Instructions shown above to be applied only in the condition of updating HTC One to Android Revolution HD Android 4.1.2 Jelly Bean Custom ROM. Never follow the above process to update other Android optimized devices on whichever custom ROM.