A huge number of Android mobile is being used today. The main attraction of this phone is its applications and features. It has some amazing applications which attract the people towards it. The Android is a smartphone Operating System which is developed by Google. Android system is getting update day-to-day and its application is also being improved and getting easy. Everyone wants to be updated and don't wants to keep own android device without update or outdated. Therefore today here some methods has been given which are used in updating apps in android device.
Android OS gives the facility of updating application. It simply shows that which of the application needs update and you can update it from Google play or android market. Your android device gets update and installs itself without any problem. There are a number of android phone users that's why they don't get the update information at same time. In this situation they can manually check for android updates on their phone. This action is quite simple and takes a short time.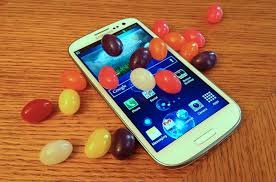 Tips for How to Check Android Updates
1. Turn on your android device
2. Unlock it and go to home screen
3. Press the 'menu' button
4.  Access to the 'setting' option
5. In this setting option, go in 'About phone' option. It is listed in bottom. This option tells you about the version of your android device.
6. Below this, there is another option named 'system updates'. This option shows the available and needed updates in concern with your android application.
Another Method
For checking android updates the other tips is that to download an application. An application "AnyCut" is available in android market. Download and install AnyCut from android market and make a shortcut of this application on your device home screen. After installing AnyCut open it and select 'device info'. Scroll it and go to the downwards of the page then click the 'Check for updates' button. This is the last action of checking the updates in your android device.