Different Windows 10 versions have received required security updates to mitigate the CVE-2019-1367 and deal with the printing issue on 03/10/2019. KB4524147 gets a way for Windows 10 1903 that also fixes problems with print jobs experienced by several users. CVE-2019-1367 being a remote code execution vulnerability with critical severity that can exploit the memory in Internet Explorer  (IE) scripting engine required urgent mitigation.
You must get KB4524147 Security Update as the first priority to avoid any kind of attack. However, for Windows 10 1903 the package will be automatically installed moreover it will supersede any preceding update. If you haven't obtained till now then directly rush to Settings => Update & Security => Windows update and click on "Check for updates" from right pane.
KB4524147 –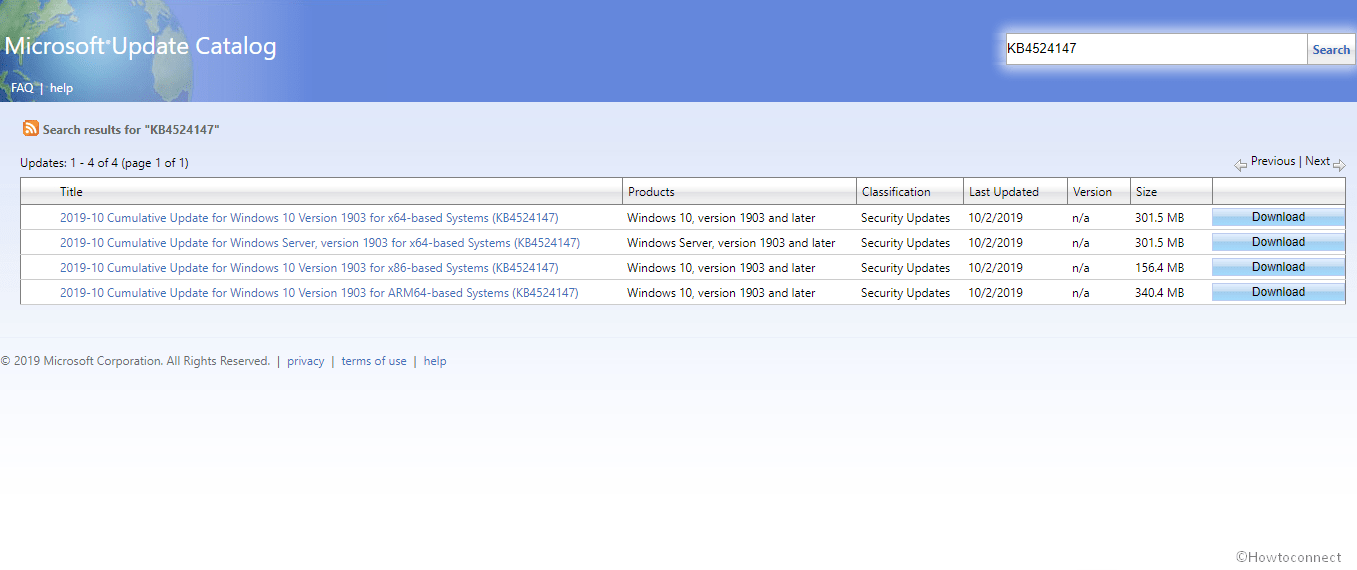 KB4524147 Security Update for Windows 10 1903 18362.388 Changelog
As aforementioned, one of the salient points of the patch is – "Update an intermittent issue with the print spooler service that may cause print jobs to fail".
Following are the key changes –
1] Windows 10 team addresses an intermittent problem occurring in the print spooler service that may lead print jobs to fail. Certain apps may produce errors or shut, for example, remote procedure call (RPC) error.
2] The developers address an error occurring when installing Features On Demand (FOD), for example, .Net 3.5. The error note is like – The changes couldn't be complete. Please reboot your computer and try again. Error code: 0x800f0950.
How to install the security update on Windows 10 1903
Microsoft firmly advises installing KB4515383 before getting this security update on Windows 10 1903. Subsequently, there are 2 ways to install KB4524147 –
1] Through Windows update
Press the Windows logo key + I and let the Windows Settings appear.
Select Update & Security from the main UI.
Click on "Check for updates".
2] Manually From Microsoft update catalog
Go to this webpage and download the file meeting with your architecture (x86 or x64).
After getting downloaded (MSU format), right click and select Open.
Source – Knowledgebase