Having trouble with the August 2023 Security update KB5029244 installation? You might face error codes 0x8007000d and 0x80070017 when trying to receive this patch Some people complain that the install fails without showing any error. Furthermore, for several people, the screen is stuck during the restart of computer and displays Undoing changes made to your computer. So, this post will have solutions to KB5029244 Failed to install in Windows 10 22H2.
Several factors can lead to this problem, including slow internet, hardware and software conflicts, and insufficient disk space. Besides, Windows update cache corruption, malware, and incorrect configuration of services might trigger this issue. In this blog, we'll provide you with proven solutions that users worldwide have found effective. To start, try rebooting your system or use the Windows Update Troubleshooter, a tool designed to address such problems. Also, ensure your internet connection is stable. Consider temporarily disabling your antivirus software, as it might be causing conflicts. With these steps, you can overcome the concerned challenge and bid farewell to the update troubles. Ready to tackle the update issue? Let's get started on resolving the situation and improving your Windows 10 experience.
KB5029244 failed to install in Windows 10
Here is How to Fix KB5029244 Failed to install with Error in Windows 10 22H2:
Manual Windows Update Installation
To run your Windows 10 update smoothly, you can try relying on manual update installation by taking matters into your own hands. Using this method, you can potentially bypass the hurdles that hindered automatic installation.
Visit the Microsoft update catalog webpage to see the logs of updates.
Find the  KB number and its version that is suitable for your processor  (32-bit = x86, 64-bit = x64) and click on Download.
Click on the link from the prompted page to get the standalone package.
Double-click on the downloaded .msu file and confirm the warning.
The computer will reboot a couple of times and install the patch.
Check Internet Connection
Ensuring a stable internet connection is a formidable key in resolving the KB5029244 installation issue on your Windows 10 as a reliable connection can prevent interruptions during the download and installation process, minimizing the chances of failure. Follow these steps:
Press Windows + R, type ping google.com -t, and click OK.
See the command prompts and make sure that there is no packet loss.
If disconnections occur, troubleshoot your internet connection.
Temporarily Disable Third Party Antivirus
Antivirus plays a very crucial role in eliminating risks and threats. Sometimes, this can pose difficulty within the system as it leads to reflecting KB5029244 failed to Install error messages. Here are the steps to follow:
Go to Taskbar and open System tray.
Right-click the antivirus icon.
Choose Pause, Disable, or Turn off.
Confirm if prompted.
Run Windows update.
Re-enable antivirus after the update.
Run Windows Update Troubleshooter
When dealing with such issues the Windows Update Troubleshooter, also known as a fix-it tool comes in handy. This built-in utility is intended to discover and resolve issues that impede effective updates, providing a simple solution to get your system back on track quickly.
Right-click the start menu, and select settings.
Click Update & Security then Troubleshoot.
Select Additional Troubleshooter.
Locate Windows Update and click on it.
Click Run the troubleshooter, and follow the instructions.
The tool will checks for all possible issues and suggest solutions.
Restart PC and check for updates.
Reset Windows Update Directory
If you're having trouble installing the Windows 10 update and receiving KB5029244 0x8007000d, 0x80070017, or other errors it's time you consider the simple remedy of resetting the Windows update directory. By doing so, you may be able to remove impediments to the installation process and prepare the way for a successful upgrade.
Press Windows + R.
Type services.msc and click Ok.
Hit Enter to open Windows services console.
Locate Windows Update and stop the service by right-clicking on the service and selecting Stop.
In File Explorer, navigate to C:\Windows\SoftwareDistribution\Download.
Select all content and delete them.
Don't worry, fresh files will be downloaded from the Microsoft server.
In the service console, right-click on Windows update and select Start.
Open Windows update and check for updates.
If you want to reset the directory in a shortcut way, download Reset_Windows_11_update.zip, extract this file, and run WURest.bat as administrator.
Run DISM and SFC Commands
If you are still struggling with KB5029244 failed to Install error, why not try running the DISM (Deployment Image Servicing and Management) and SFC (System File Checker) commands as these commands can pave the way for a smoother update experience. So, let's delve into the steps mentioned below:
Click on the Start.
Type cmd.
Choose – Run as administrator.
Type the following command and press Enter: sfc /scannow
Wait for completion.
Then, execute the following commands.
DISM /Online /Cleanup-Image /CheckHealth
DISM /Online /Cleanup-Image /ScanHealth
DISM /Online /Cleanup-Image /RestoreHealth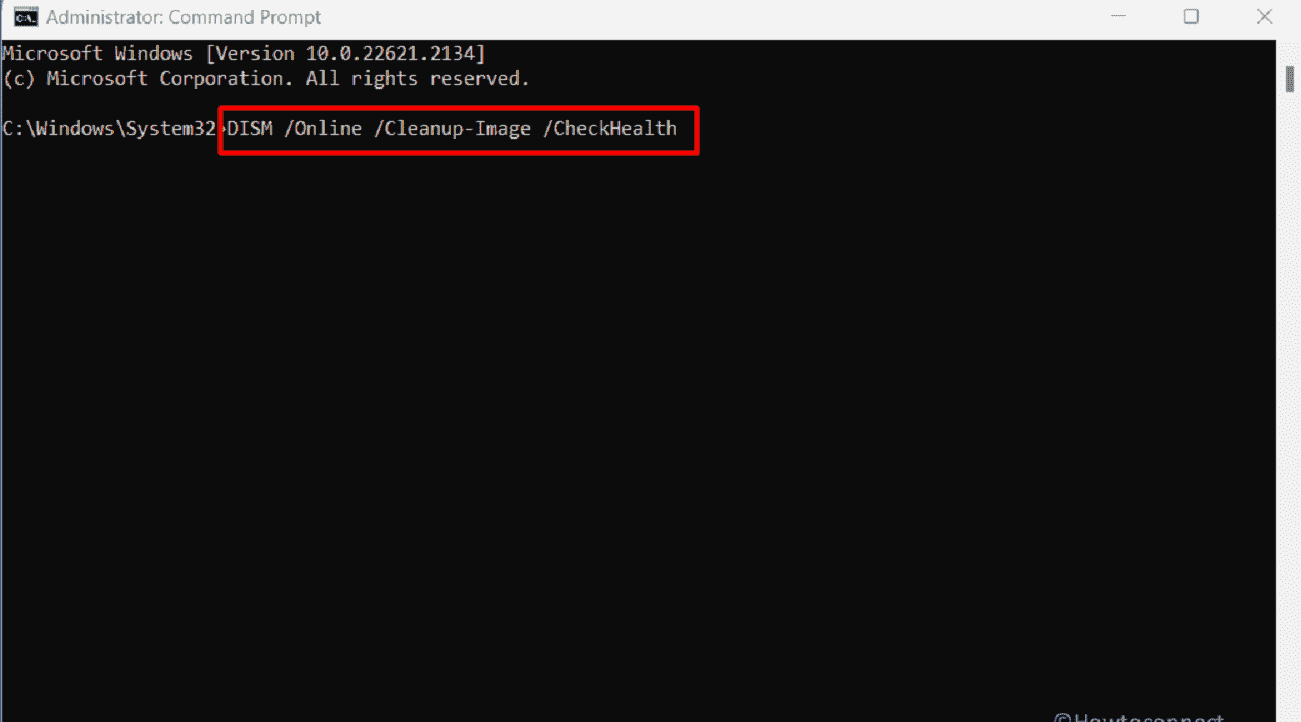 Wait for the process to finish.
Restart your PC.
Read: Windows 10 KB5029244 Security Update is out for 22H2
Change DNS Settings
Another probable solution to settle this KB5029244 failed to Install error is to change your DNS settings as the concerned potential update roadblocks may be eliminated by making such adjustments. Follow these steps:
Press Windows + R.
Type ncpa.cpl and click ok.
Right-click active network adapter and select properties.
Go to the section names, "This connection uses the following items:"
Tick mark Internet Protocol version 4 (TCP/IPV4), and click properties.
Select the radio button for Use the following DNS server addresses:
And enter the below given DNS server:
Preferred DNS Server: 8.8.8.8
Alternate DNS Server: 8.8.4.4.
Click on OK and close the window.
Run Clean Boot
If you're having trouble installing the aforementioned Windows 10 update you might want to try to clean boot your PC as an easy solution. This way you will temporarily stop all the non-essential applications and services that might be interrupting the downloading and installing process.
Press Windows + R.
Type msconfig and press Enter.
On the Services tab, check Hide all Microsoft services.
Then, click Disable All.
In the Startup tab, click Open Task Manager and disable all startup items.
After that, restart the PC.
We hope with these 8 ways you will be able to fix the KB5029244 Failed to Install in Windows 10.
Methods:
Manual Windows Update Installation
Check Internet Connection
Temporarily Disable Third Party Antivirus
Run Windows Update Troubleshooter
Reset Windows Update Directory
Run DISM and SFC Commands
Change DNS Settings
Run Clean Boot
That's all!!
Repair any Windows problems such as Blue/Black Screen, DLL, Exe, application, Regisrty error and quickly recover system from issues using
Reimage
.