Keyboard Shortcuts to Browser's Private Windows – Do you want activities on the web would remain confidential for other individuals and search engines too? Are you anxious about the disclosure of your browsing particulars? If the answer is positive, then Keyboard Shortcuts are ready to open the Private browser Windows.
Every Browser has given different terms for private browsing, however, all of these facilitate the environment where the history of browsing is not recorded.
List of Keyboard Shortcuts to Browser's Private Windows
| | |
| --- | --- |
| Browsers | Keyboard Shortcut Keys |
| Microsoft Edge | Ctrl + Shift + P |
| Google Chrome | Ctrl + Shift + N |
| Mozilla Firefox | Ctrl + Shift + P |
| Opera | Ctrl + Shift + N |
| Internet Explorer | Ctrl + Shift + P |
| Vivaldi | Ctrl + Shift + N |
| Yandex | Ctrl + Shift + N |
| Safari | Command +Shift + N |
| Maxthon Cloud | Ctrl + Shift + N |
| Torch Web Browser | Ctrl + Shift + N |
| Bisk | Ctrl + Shift + N |
| Slimbrowser | Ctrl + Assign your Key |
| Brave | Alt + Ctrl + T |
Shortcut Key Importance
One of the favorable time-saving technology in the province of the computer is the shortcut keys. You can invoke commands by hitting the combination of Keyboard Shortcuts to open Browser's Private Windows simultaneously to and within less than milliseconds of time, it will exhibit the results and is always the best substitute for the mouse.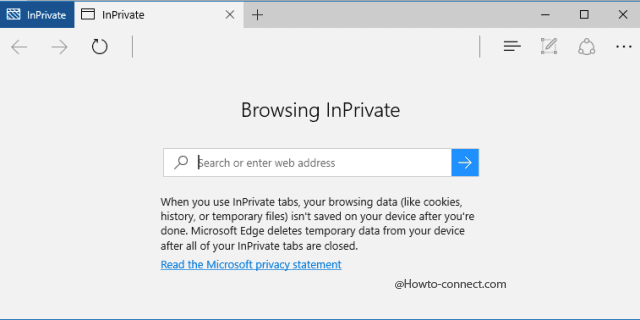 So, the shortcuts work in almost all the spheres of the machine, for instance, in order to launch the Run command or Start Menu, you can simply hit the particular sequence of keys and your task will be carried out within few seconds. In the same way, different browsers have their own bunch of keys to operate different jobs like to show up bookmarks, new tab, history, print, downloads, find, exit, etc., and in this article, we will thus showcase you the sequence of the keys that can launch the new incognito window in all the prominent web browsers.
Amidst the different phases of surfing, the requirement of private browsing occurs, nevertheless with the employment of shortcut keys, it becomes convenient to launch. We have enlisted the keys from all the reputed web browsers, however, if an important one is absent in your opinion, please do share it with us.