Do you experience Windows language pack not downloading issue? Language modules are necessary for customizing your operating system, typing, using Text-to-speech, Speech recognition, and Handwriting, but they can occasionally be a source of annoyance. Several users complain that Windows 11 cannot install Chinese language pack. Whether you are encountering language pack download stuck in Windows 11 for universal languages we have got you covered.
Language pack pending in Windows 11 mostly occurs because of problems with installation files, system elements, corrupted update cache, and faulty network. Sometimes, third-party software, drivers, and software might be a reason for this issue. In this blog, we will examine various options for resolving the language pack download problem and ensuring a trouble-free installation. Windows 11 may have introduced thrilling changes, but it is not immune to common Windows issues, such as this one. Read: Fix OOBELANGUAGE Error Something went wrong in Windows 11. Now, let's resolve Windows 11 language downloads that are blocked, thereby enhancing the user experience.
Windows 11 Language pack Download Stuck
Here is how to fix Language pack Download Stuck in Windows 11:
Remove the language pack and Run SFC Scan and DISM Commands
Sometimes, language pack is shown in the list despite being not downloaded completely. In this case, remove the pack and then run the SFC and DISM tools.
Press Windows and I.
Select Time & language.
Go to the right panel and click on "Language & region".
Scroll down to the languages list and find the one that is creating problem.
Click on 3 dots icon and select Remove.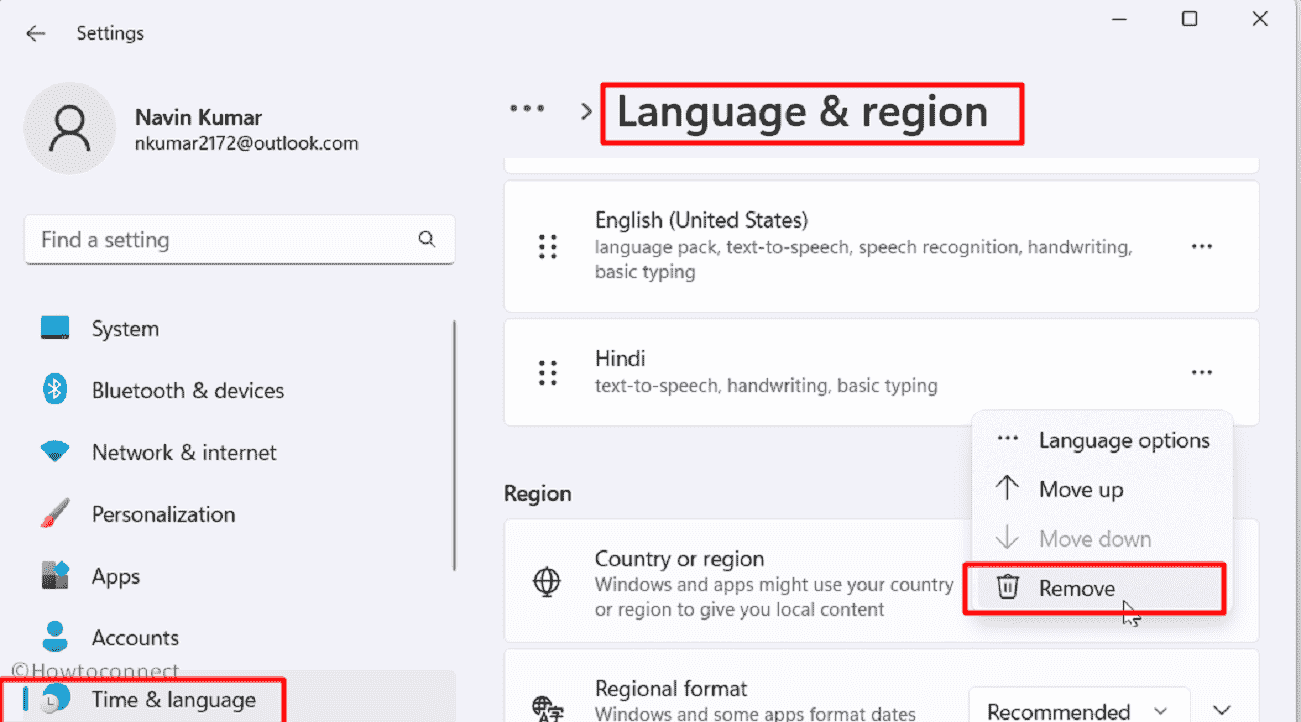 Confirm the popup by clicking on Yes.
After the language is deleted, press Windows key and type cmd.
Select "Run as administrator".
Once UAC prompts up, click on "Yes".
Type the command and press Enter: SFC /SCANNOW
Wait for completion.
Execute the following command lines sequentially.
DISM /Online /Cleanup-Image /CheckHealth
DISM /Online /Cleanup-Image /ScanHealth
DISM /Online /Cleanup-Image /RestoreHealth
Allow the process to finish.
Restart your PC.
Now go to Settings > Time & language and check if the pack is downloaded successfully.
Empty Software Distribution Folder
Clearing the Software Distribution folder can be a crucial step in resolving the issue of Language pack Download Stuck in Windows 11. This folder stores temporary files related to Windows updates, and when it becomes corrupted, it can lead to such problems. So, empty the folder using the following steps:
Press Windows key and type CMD.EXE.
Choose Run as administrator.
When the UAC popup is shown, click on Yes.
Copy and paste the provided commands, pressing Enter after each:
net stop wuauserv
net stop cryptSvc
net stop bits
net stop msiserver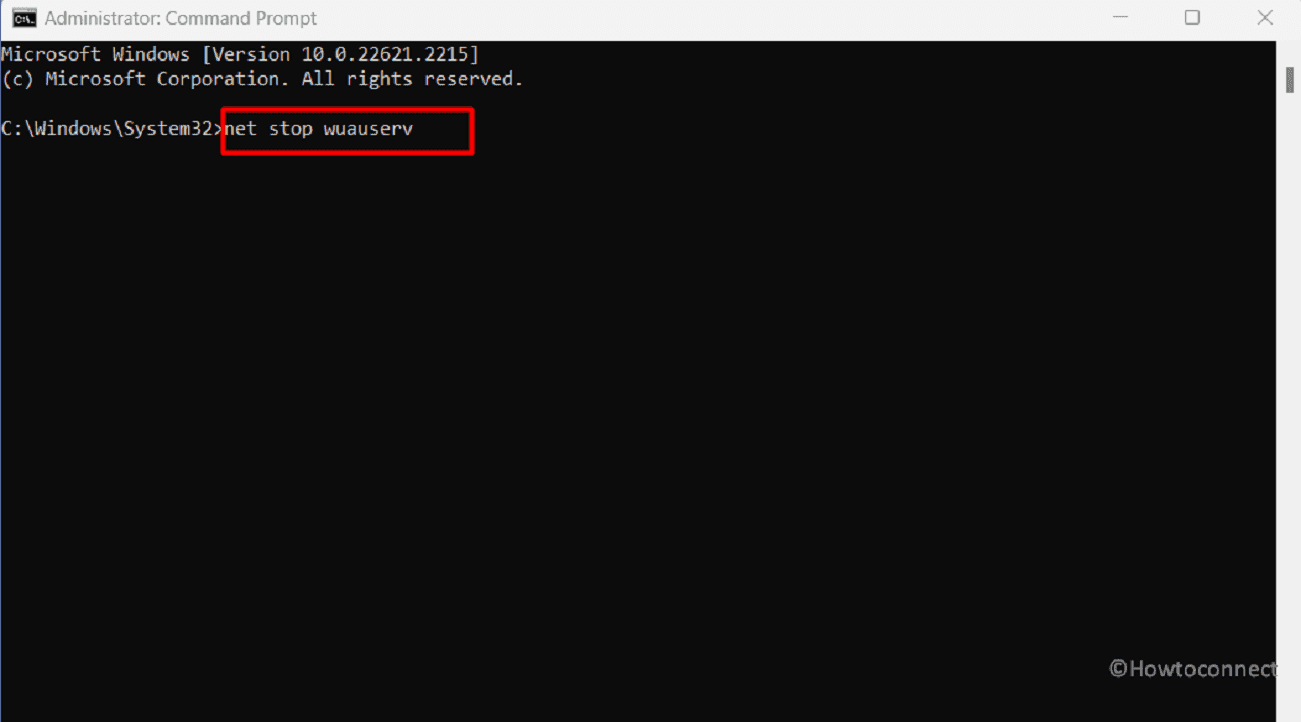 Then, press Win + E to open File Explorer.
Reach the following directories and Delete contents from them.
C:\Windows\System32\catroot2
C:\Windows\SoftwareDistribution
Now run the below-given commands:
net start wuauserv
net start cryptSvc
net start bits
net start msiserver
Restart your system and try to download language pack.
Reset Network Components
Fixing the error Language pack Download Stuck in Windows 11 often requires resetting or rebooting network components. The TCP/IP stack and Winsock are two such components that, if faulty or improperly configured, can prevent downloads from proceeding.
By returning them to their original values, you can fix any connectivity difficulties that may be preventing the language downloads from continuing.
Open Command Prompt as administrator as mentioned in the previous method.
Copy the below commands one at a time, paste them into the command prompt, and press Enter after each.
netsh winsock reset
netsh int ip reset
ipconfig /release
ipconfig /renew
ipconfig /flushdns
Close Command Prompt.
Install pending Windows Updates
Have you tried installing the Latest Windows 11 updates to solve this aforementioned error? Installing the latest Windows updates can easily resolve the issue as these updates often contain bug fixes and performance improvements, including solutions for download problems.
Keeping your system up to date ensures a smoother experience, making it easier to install language packs without interruptions. Follow these steps;
Type Updates in Windows search and press Enter.
Click Check for updates.
Wait for Windows to download and install the required files.
Install any available optional updates.
Restart your computer.
See: How to Download Fonts for All Languages at Once in Windows 10
Get Language Pack pending Using Clean Boot
Ever wondered how downloading language packs in a Clean Boot can help fix the problem of Language pack Download Stuck in Windows 11?
Well, it's like ensuring a clear and obstacle-free path for your language packs to install, making the whole process smoother and preventing those annoying hang-ups during installation.
Type msconfig in Windows search and press Enter.
Go to the Services tab.
Mark the check box for Hide all Microsoft services.
Click on Disable all.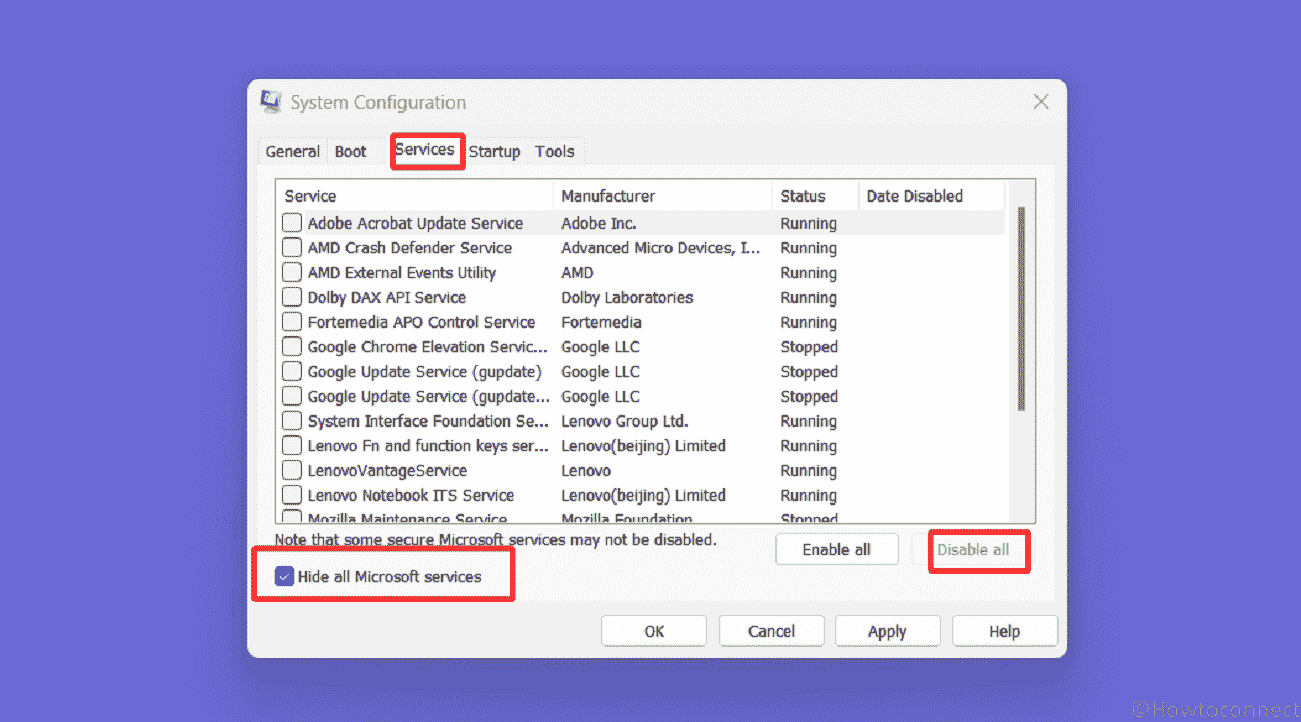 In the Startup tab, select the link Open Task Manager.
Right-click on every entry in Task Manager and select Disable.
close the tool and come back to System Configuration.
Click Apply, and OK.
On the warning popup that is shown select Restart.
Reset Windows
Another potential solution to deal with this underlying issue is to reset the Windows. However, to prepare, uninstall third-party security software with the developer's tool and disconnect non-essential peripherals like printers and cameras.
Right-click Start, and select Settings.
From the System category, choose Recovery.
Click on Reset PC, from the right side of the Settings window.
Select Keep my files and then Cloud download.
Click on Next.
From the coming screen, click Reset.
Your system restarts, initiating the Windows reset process.
Use Windows Update Troubleshooter
You can try using Windows' very own fix-it tool "Troubleshooter" if you are still battling with the Language pack Download Stuck in Windows 11 problem. This tool will automatically scan your system for probable issues that might be acting as a roadblock in your process.
Press Windows + I to open Settings.
Click Troubleshoot on the right.
Select Other troubleshooters.
After that, choose Windows Update, and click Run.
Remove Conflicting Drivers
In order to fix problems with Language pack Download Stuck in Windows 11, you should try removing drivers that may be causing conflicts. Thus, eliminating any driver-related conflicts that slow downloads becomes essential. The following are the steps:
Press Windows + X and choose Device Manager.
Expand the devices by double-clicking on each.
Find the driver that is showing yellow exclamation marks.
Right-click and select – Uninstall the device.
Check and confirm Delete driver software.
Then, restart your PC.
Get Windows 11 Installed via Bootable USB
Well, this solution may have a hint of complexity but can be tried to resolve the concerned downloading problem as it will provide a fresh operating system installation.
Keep the USB flash drive connected.
Restart your PC and press specific keys (e.g., F key, Del, Esc).
In the Boot screen, select your USB drive with the arrow key.
Save and boot from the USB drive.
Set language, currency, and keyboard, then click Install Now.
Choose 'I don't have any product key,' and select Custom.
Pick a partition and begin the installation.
We hope with these 9 ways you will be able to Fix Language pack Download Stuck in Windows 11.
Methods:
Remove the language pack and Run SFC Scan and DISM Commands
Empty Software Distribution Folder
Reset Network Components
Install pending Windows Updates
Get Language Packs Using Clean Boot
Reset Windows
Use Windows Update Troubleshooter
Remove Conflicting Drivers
Get Windows 11 Installed via Bootable USB
That's all!!
Repair any Windows problems such as Blue/Black Screen, DLL, Exe, application, Regisrty error and quickly recover system from issues using
Reimage
.