Touch screen keyboard gives us multiple facilities Such as – easy to use, minimize errors and insert text in mobile handset instantly in suitable modes. So Microsoft has launched touch screen supported tablet with preloaded Windows 8 operating system recently. After a lot of efforts, Microsoft has decided also to launch virtual touchscreen keyboard for windows 8.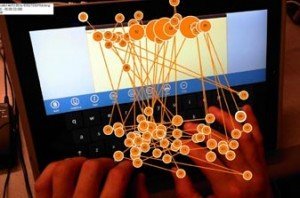 According to Microsoft support team, first glance of touch screen keyboard feels almost easy. The main target of Microsoft effort is to keep it away from errors when users insert text quickly on touch screen keyboard and make it easy to correct mistakes. Microsoft found interesting facts when Microsoft Virtual keyboard is used with Apple iOS and Google Android system successfully.
Forthcoming touchscreen devices will include a different physical keyboard with keys. It will be developed from screen and offers haptic feedback to users. For example – Tactus Technology microfluid keyboard.

Microsoft blog website has published detail Information about touch screen keyboard in windows 8.