The Edge browser based on Chromium uncovered by the Microsoft lets you experience several exciting features which are lacked in the Google Chrome. For instance, it comprises the modern interface, icons in the menu for accessibility and more. Along with these functionalities, you're also able to Mute Tab in Chromium Microsoft Edge that's fabulous features for the users. In the coming weeks, the browser will also experience smooth scrolling, media features, and other important functions.
Furthermore, Mute Tab in Chromium Microsoft Edge renders a nice approach to instantly deal with sites playing audio and video. We often find some unpleasant or disruptive audio contents that force to quit the particular tab quickly. But now, by using this feature, you may control the specific tab sound quickly in this Chromium-based browser. Let us take an example – suppose, you have opened the multiple tabs of YouTube. In any unfavorable situation, you can mute a particular tab instead of muting the entire website.
Way to Mute and Unmute Tab in Chromium Microsoft Edge
Here is How to Mute and Unmute Tab in Chromium Microsoft Edge –
Step-1: Launch the browser and let it completely load on the screen.
Step-2: Right-click on the tab you want to mute. When the context menu appears, select the Mute tab.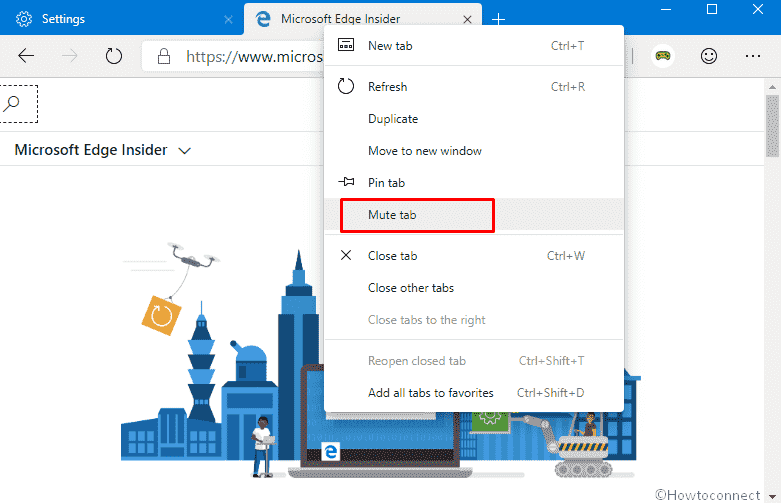 Step-3: You may also unmute it by clicking the options Unmute tab from the same context menu.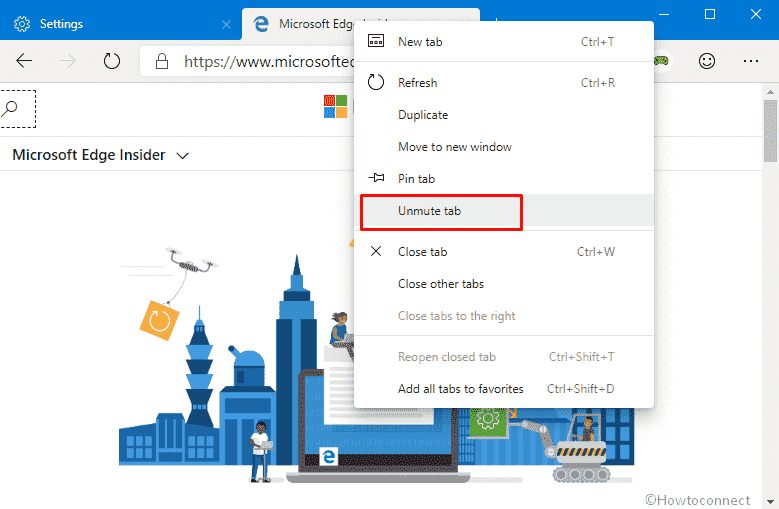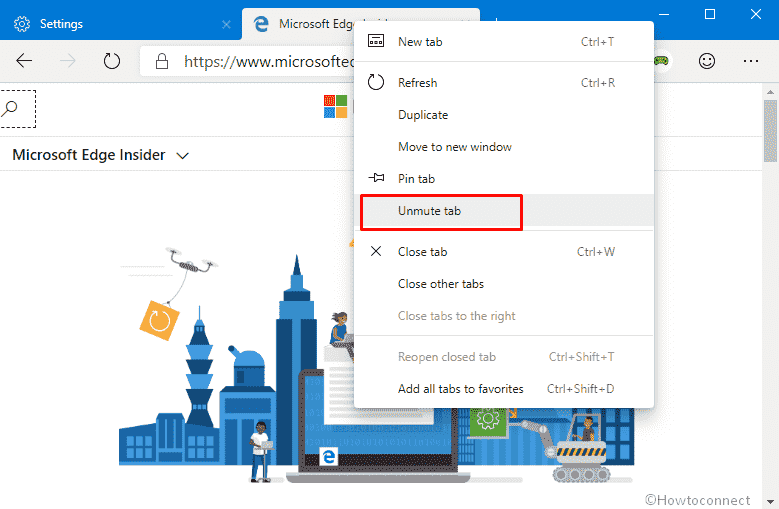 That's all!!!