Are you annoyed by the lack of "Next/Previous" arrows in the Photos app on your Windows 11 or 10? You're not by yourself but several consumers have experienced this frequent issue, especially after upgrading their operating systems. The missing arrows can make browsing through photos a tedious task and you can see images quickly and easily. While it may appear to be a complex problem to address, there are various solutions. One probable explanation to resolve the 'No Next Previous Arrows in Windows 11 Photo' problem is that the folder you're trying to access needs to be shown in the Photos app's Folders section.
This missing arrow in Microsoft Photos app might occur because of an incorrect option enabled in File Explorer options. Furthermore, the existence of unwanted invaders such as PUPs or malicious apps is also a reason for this. Talking about solutions, in some scenarios, repair tools have also helped users to address the concerned problems. Don't worry; we'll walk you through the various ways to restore the missing arrows and improve your photo browsing experience. See: Fix: 'The Wait Operation Timed Out' Error in Photos App Windows 10. Just stay tuned to this blog!
No Next Previous Arrows in Windows 11 Photo
Here is how to fix No Next Previous Arrows in Windows 11 Photo:
Modify File Explorer Options Search
By default, Windows finds System files and folders when searching your data and this takes a longer time and larger amount of resources as well. This option may prevent the next and previous options from showing on Photos app. So modify this setting as:
Click on Start.
Type Folder options and press Enter.
When File Explorer Options Window appears go to Search Tab.
Check the box saying: "Don't use the index when searching in file folders for system files (searches might take longer)".
Click on Apply and OK.
Remove Properties and Personal Information from images
Go to the Picture folder synced to the Photos app (It may be different on your computer).
Select all the images and right click.
Choose Properties.
Click on the Details tab.
Then click on the Remove Properties and Personal Information link.
Check the option – Remove the following properties from this file.
Click on the OK button.
Restart the application then reset
Then troubleshoot the issue with restarting Photos app to resolve missing Next/Previous arrows? The Windows application occasionally suffers momentary problem that cause these arrows to vanish.
If the problem still persists close the program and reset its state which can typically nail minor package-related issues.
Press the Windows and I keys.
In the Settings menu, click on Apps.
Select Installed apps.
Find the Microsoft Photos in the list.
Click on 3 dots icon (ellipsis) and select Advanced Options.
Choose the Reset option.
Confirm the popup.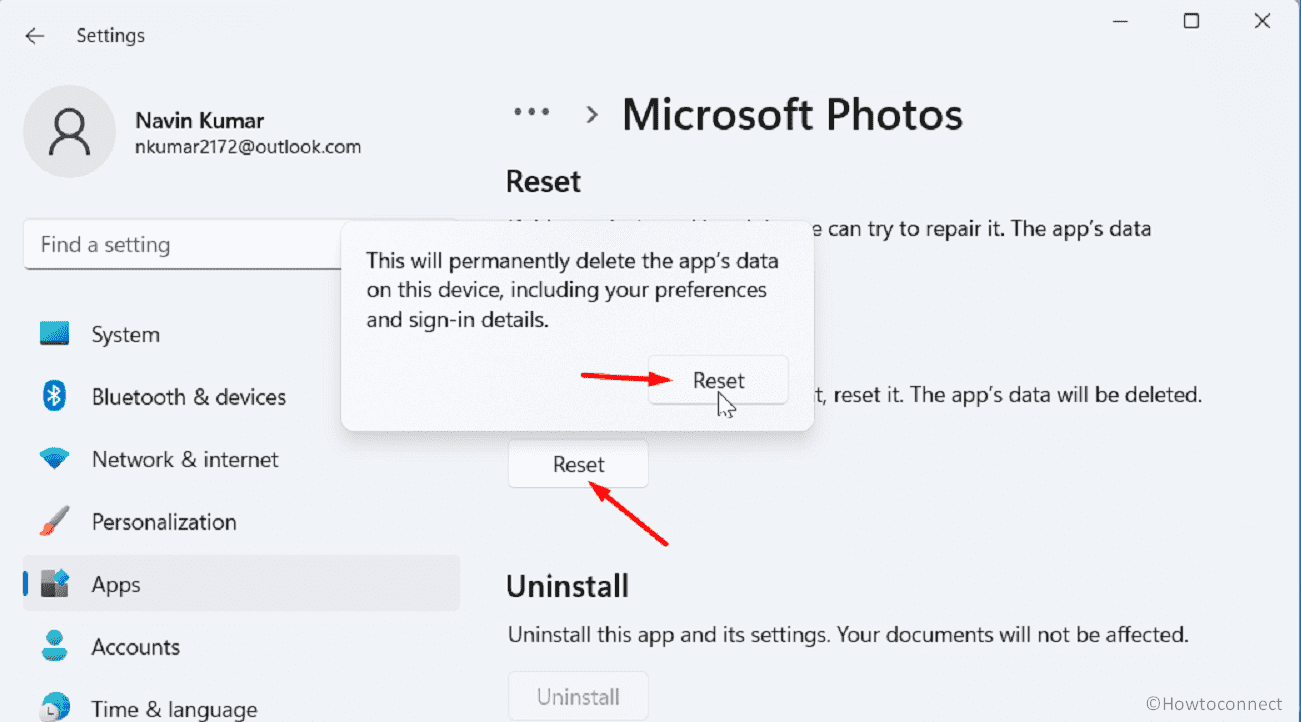 Use the Troubleshooter
When dealing with the "No Next Previous Arrows in Windows 11 Photo" issue, relying on the Windows built-in fix-it tool, otherwise known as the 'Windows Troubleshooter' may be a decent option. Here's a step-by-step guide:
Open Settings (Winkey+I).
Go to the right side and scroll down.
Select Troubleshoot.
Click on Other troubleshooters.
Move down to Windows Store Apps and click on Run.
If you don't find the tool, download Windows Store app troubleshooter and run it.
Select a Different Application to Open Photos
Choosing a new program may help to remedy the issue of No Next Previous Arrows in Windows 11 Photo. To improve your browsing experience and resolve this, follow:
Right-click on the picture you want to browse.
Hover on Open with and choose Paint.
If the picture opens in Paint normally, there may be an issue with the Photos app.
Install the Windows Update
Unable to find the correct way to resolve this photos app error? Try updating your operating system, we believe it might do the trick!
Whenever you update your device, it usually comes with bug fixes, performance improvements, and compatibility enhancements. These updates can help fix any issues that might be causing problems with Windows.
Right-click on the Start button and select Settings. Alternatively, you can press the Windows key and I together to open the Settings window.
Go to Windows Update.
On the right side, select Check for updates.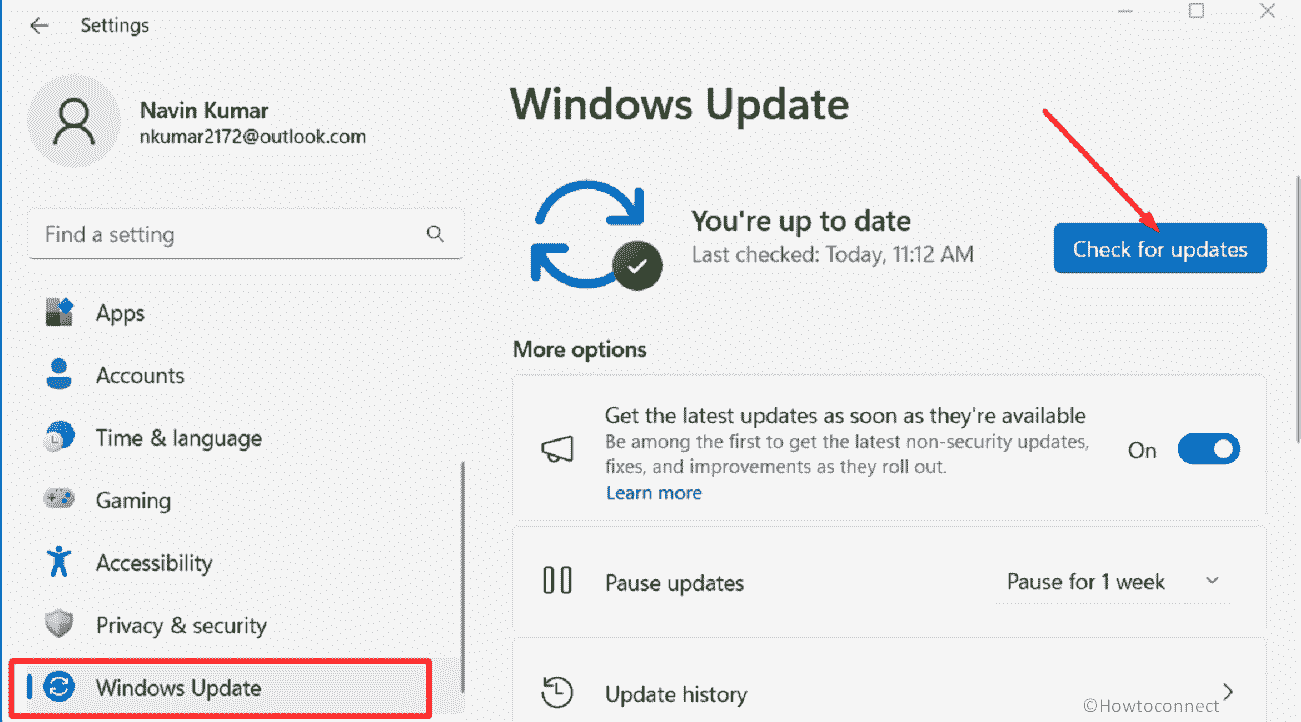 Install any pending OS updates.
Uninstall and Reinstall the Photos App
It may appear contradictory, but removing and reinstalling the built-in application may wonderfully fix the problem of no next/previous arrows in the Photos. Here's how to accomplish it:
Open Start menu, and search for Windows PowerShell.
Choose Run as administrator.
Select Yes on User account control prompt.
Type the following command to uninstall the Photos app:
get-appxpackage Microsoft.Windows.Photos | remove-appxpackage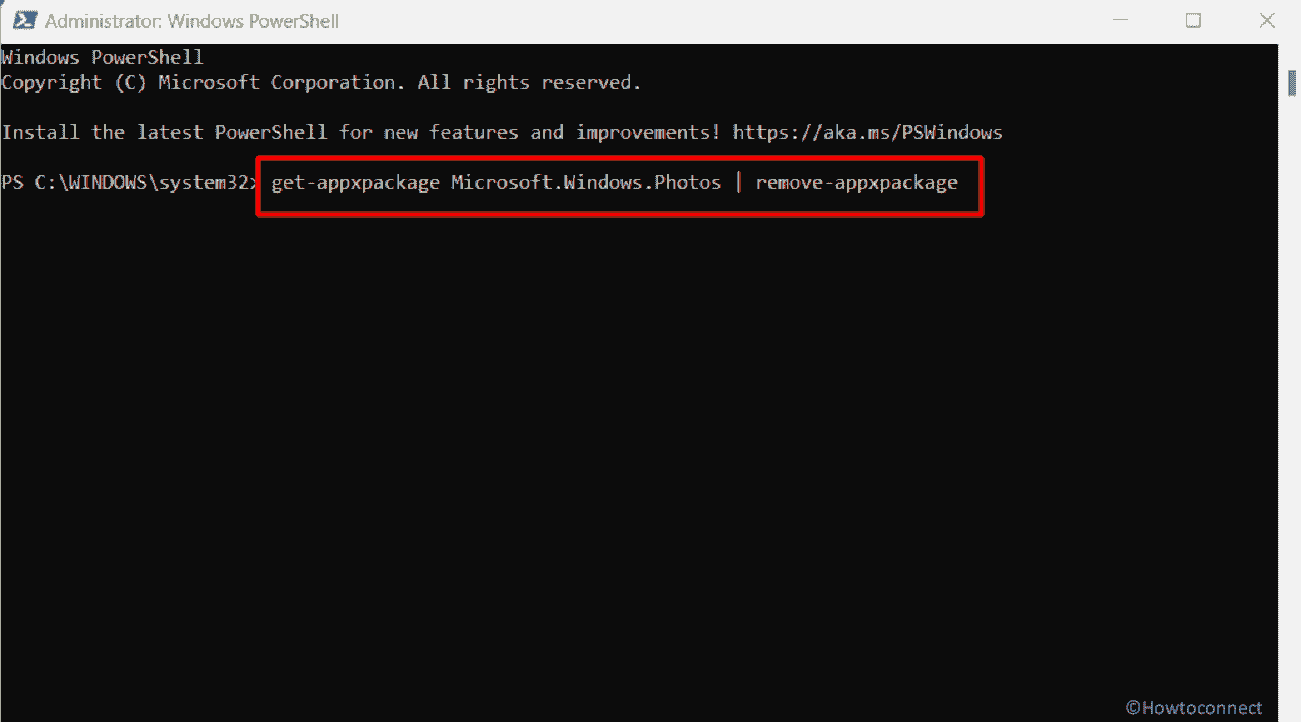 Then go to Microsoft Store.
Type Photos in the Search bar.
Select "Microsoft Photos" from the dropdown result.
Click on Get.
Wait a little time and then open the app.
How to uninstall and reinstall Photos app in Windows 11 or 10
Reset Microsoft Store Cache
To resolve this Microsoft Photos app mistake you might want to clear the corrupted cache data as it might be causing various performance issues, including the disappearance of these essential navigation icons.
Head to these steps to resolve the problem and restore the functionality of the Photos app:
Click on Start.
Type cmd.exe.
Select Run as administrator.
Click on Yes on the UAC prompt.
Type wsreset.exe and press Enter.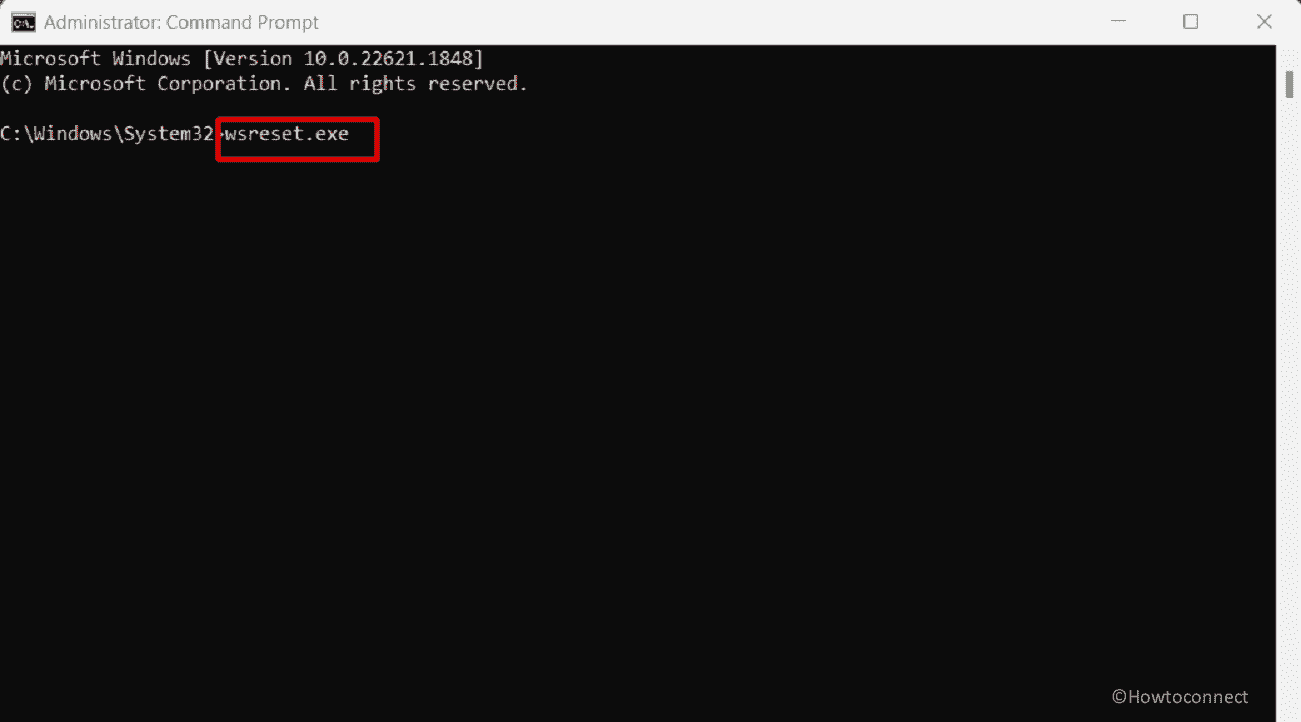 Wait for the command to execute.
Microsoft Store will open automatically.
Launch the app and see if No Next Previous Arrows in Windows 11 Photo appears.
Remove the recently installed Windows Update
Sometimes, buggy Windows Updates might affect Microsoft Photos and remove the next and previous arrows. Although Microsoft does not acknowledge this as a known issue despite we should wait for a resolution from the company that can correct get back the arrows.
Until then, remove the recently installed Windows update to get rid of the Photos app issue.
Press Winkey and I.
Select Windows Update.
Go to the right and click on "Update history".
On the Next Settings page, scroll down to the lower section and click Uninstall updates.
Find the recently installed one and click on Uninstall.
Confirm the popup and let the computer reboot and remove the update.
Temporarily Disable Firewall
Sometimes firewall can pose a severe hindrance and lead to No Next Previous Arrows in Windows 11 Photo.
By disabling this protection tool, you can enable the Photos app to make the necessary connections and access essential resources without being blocked. However, remember to re-enable the firewall after testing to keep your system secure.
Click on Search and type control.
Press Enter to open Control Panel.
Then, click on Windows Defender Firewall.
From the left panel, select – "Turn Windows Defender Firewall on or off".
On Customize Settings for each type of network window, check the options Turn off Windows Defender Firewall in both Private network settings and Public network settings.
Click on OK to save the changes.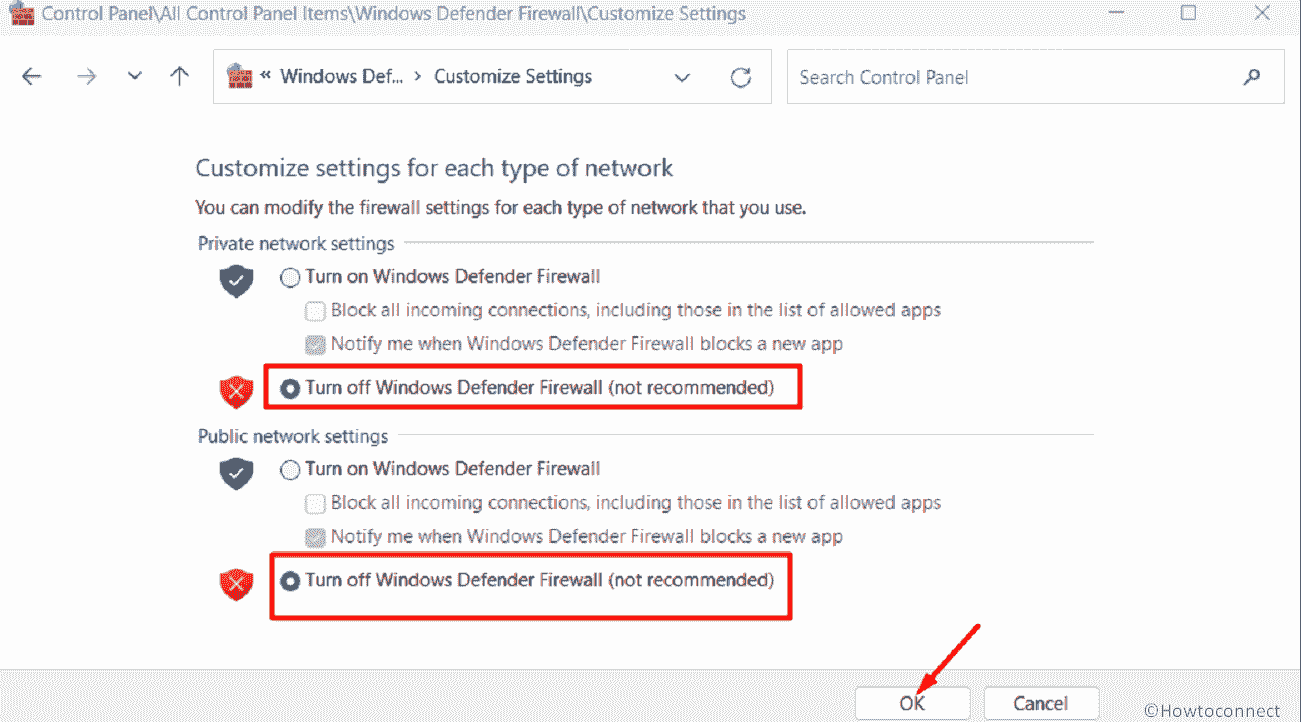 Finally, we hope with these 10 ways you might be able to resolve or fix No Next Previous Arrows in Windows 11 Photo.
Methods:
Modify File Explorer Options Search
Remove Properties and Personal Information from images
Restart the application then reset
Use the Troubleshooter
Select a Different Application to Open Photos
Install the Windows Update
Uninstall and Reinstall the Photos App
Reset Microsoft Store Cache
Remove the recently installed Windows Update
Temporarily Disable Firewall
That's all!!
Repair any Windows problems such as Blue/Black Screen, DLL, Exe, application, Regisrty error and quickly recover system from issues using
Reimage
.