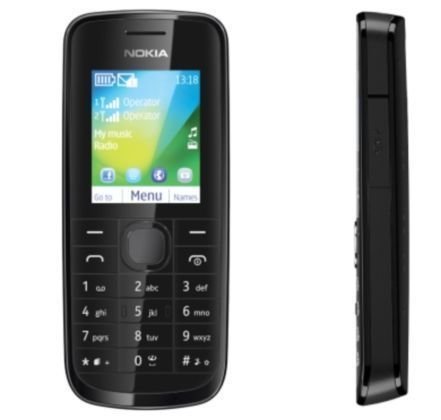 Nokia has launched 'Nokia 114'  handset in Indian market. It is a dual SIM supported handset that comes with Nokia Easy Swap technology. It is the best entry-level handset, which offers plenty of services.
The Nokia 114 comes with 1.8 Inch QVGA color display. It has 0.3 MP rear camera on board to capture anything. The device supports 32 GB external memory. It uses powerful 1020 mAh battery that gives 10 hours continuous talk-time. The handset comes with Nokia Xpress browser. As per claim 'Nokia Xpress' browser is 85 more powerful than other mobile browser, resulting in superior internet service. The device supports 24*7 connectivity through faster internet access. As far as the connectivity concern, the particular device has Bluetooth features.
Nokia – the undisputed leader once in mobile handset maker, is trying to regain their lost glory in common people with this mobile set. It did exceedingly well to keep price under check. The best buy of Nokia 114 is Rs. 2549/- per unit.
Nokia 114 Features at glance: 
Price: Rs. 2549/-
Connectivity: Bluetooth
Display: 1.8-inch QVGA display
Memory: 32 GB expandable memory
Camera: 0.3 Megapixel Rear side camera
Battery: 1020 mAh battery gives 637 hr standby time and 10 hours continuous talk-time.
Size: 10mm * 46mm * 14.8 mm
Weight: 80 gram