There are 4 ways using which you can Search Items on Windows 10. In short, Windows 10 provides you 4 Search Engines where you enter desired items name and get them easily. Start Menu makes a search box available at the bottom part. If you are working on the desktop with Start Screen, a search box is present here. Apart from these Windows Store has two search engines. Let us see how you can search items like files, folders, programs, apps on Windows 10.
1. On Start Menu
A Windows 10 search engine is ready on Start Menu at the bottom part. In this search box, Ask me anything under the Cortana is written which indicates you can search anything like files, folders, settings, program, apps on the start screen and store apps from here. Cortana displays the search result from where you can navigate anywhere.
2. On Start Screen
Apart of Start Menu, you find a search bar on your start screen helping you to search everything on Windows 10 PC. This search box comes into view when you shift to Start Screen in place of Start Menu.Search Menu on the Windows store again stands for searching items from anywhere on  Windows 10 PC. This is particularly for the users who are working with Start Screen on Windows 10.
3. Search Apps on Windows Store
The second search box is present at the top right corner. The search box on the right side lets you search apps from Windows Store. This is the old search box that was available in Windows 8.1 and also in Windows 10.
4. Search Everything from Windows Store 
On Windows 10 Store, 2 Search boxes roll in. To open The first you need to go through Windows store drop-down Menu at the right top corner. A Search box on the right side stands to Search Items on Windows 10 whether it anywhere resides.
In this Windows 10 tips, we will show you how to search things like files, folders, programs, apps on Windows 10 in 4 different ways.
Ways to Search Items on Windows 10
Through Windows search
The new Windows 10 operating system has a Search box in taskbar at the bottom. Click on Type here to search and write your desired query and hit Enter to get any item from your PC.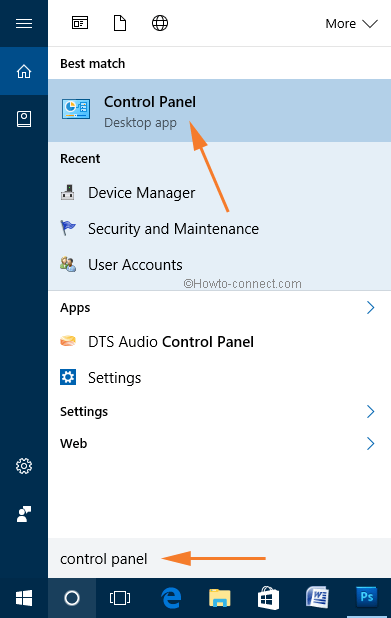 On Start Screen
Most of the users must be familiar with this method.
1. Take yourself to the Start Screen of your computer by changing in settings Use Start Screen place of Start Menu if you are working Start Menu desktop.
2. Now, start typing your search item and quickly you will spot Cortana appearing on the extreme left of the screen displaying you the possible outcomes.
Through Windows Store
1. Search Apps in Windows Store
To search apps in Windows Store type desideratum app and press Enter.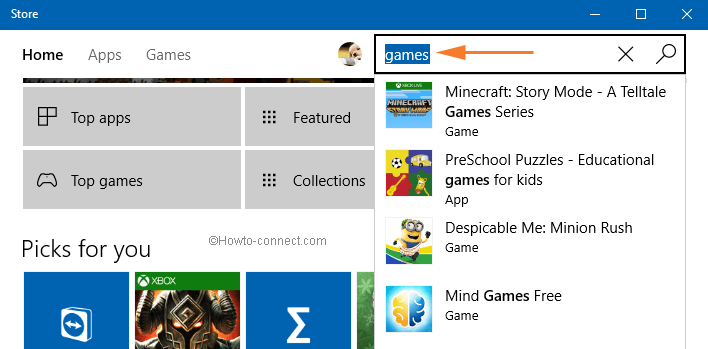 2. Search Everything
Update – This search method is not present in the current version (after Anniversary Update).
If you are looking for anything on your Windows 10 PC you can search it directly from the Windows Store. Windows Store is pinned to the Taskbar. Open by clicking on it. Once it is on the screen, click the Windows Store icon which is on the top left corner of the window. It exhibits some options with a search. Click it.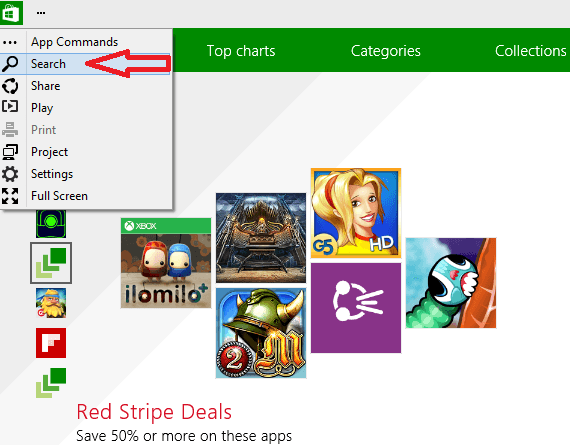 A pop up in the right side prompts. Write desired item and hit Enter.
You can exercise to search items like files, folders, programs, apps on Windows 10 utilizing the Search Engines on Start Menu, Start Screen, Windows Store.