Procedure to Select Insider Ring Level in Windows 10 through Steps. – The Windows Insider program provides users a license for getting builds prior to Windows 10. An important enhancement in this program lets you select the insider ring level on their choices.
You might have known that Microsoft sends the updates in two modes to its users – Fast ring and Slow ring. But now you will get another one named Release preview that allows you to get the build with least security risk. So now you will view 3 choices to Select Insider Ring Level on Windows 10.
Before you see the guide for choosing Insider Ring Level on Windows 10 see its types based on the pace.
Fast Ring –  It helps people to recognize issues and suggests to make the best out of Windows supported devices.
Release Preview – It lets you obtain quick access to new updates based on Microsoft. Its best part is that there is the least risk involved while updating the device. You can also provide your suggestions and feedback if you wish to do so.
Slow Ring – Ths is the Preview build with the least risk involved. Yet it lets you provide feedback for a better Windows 10.
How to Select Insider Ring Level on Windows 10
After knowing its types and deciding which one fits your requirements the best let's know the guide to select Insider Ring level on Windows 10. There are two methods to change Windows 10 Insider level.
Step 1 – Click the keyboard shortcut Windows + I combination and lets the Settings app open.
Step 2 – On the Settings page, you need to click on the Update & Security icon. This Will drive you to the Windows Insider Program section including its settings.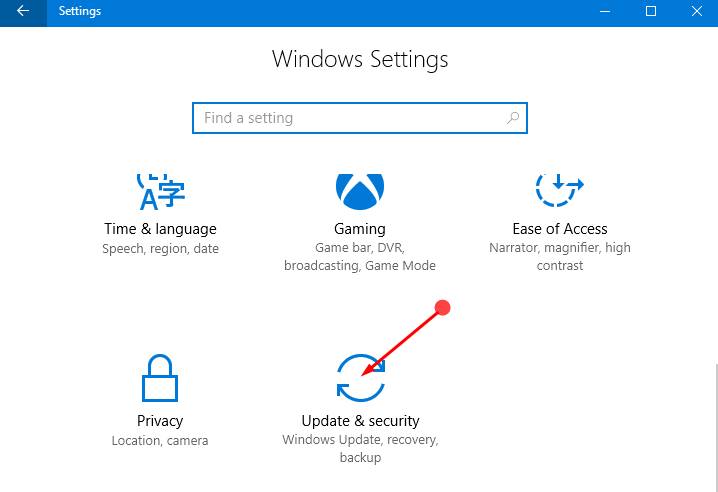 Step 3 – Once you click on the Update and Security button then you will find Windows Insider Program on the left-hand side. Press the button and you will find an option stating Choose your Insider level in the respective right pane.
Step 4 – Under that option, you will find a drop down key. Choose fast, slow or Release Preview ring as per your requirement. Close the settings option if you wish to.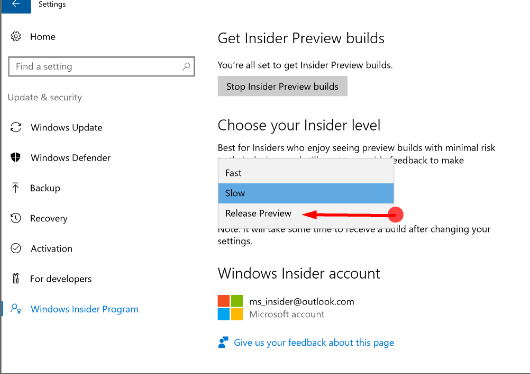 In addition, you can also manipulate registry entries to Select Insider Ring Level on Windows 10 meeting with your preference.
Conclusion
So this easy method guides you Select Insider Ring Level on Windows 10. Determine your priority and then choose the appropriate ring so that you could get your builds safely.