Windows 10 has come with an attractive look and imaginary facilities. The most favorable thing is that Windows 10 provides you Start menu as well as Start Screen both at the single platform. Start menu makes users more friendly with the desktop of Windows 10. In the Start menu of Windows 10, you are facilitated with the apps and live tiles pinned up on the right side. Whereas these apps and live tiles are located on the start screen on Windows 8/8.1. The Start menu in Windows 10 has a Power option to restart or turn off the PC.
Since Windows 10 produces start menu in an absolutely new design so users will be puzzled to look for a few options. In these, Sign out and lock are two options you will not see directly anywhere on the desktop. In this Windows 10 tips, we are describing to Sign out and lock Windows 10.
How To Sign out and Lock Windows 10
As you know Win + X menu if you have already worked on Windows 8/8.1. The same is also included in Windows 10 which contains the appropriate commands.
1. Go to the Start button and do right-click on the in the extreme left of the taskbar. Check out the Shut down or Sign out option and click on the Sign out in the extended menu.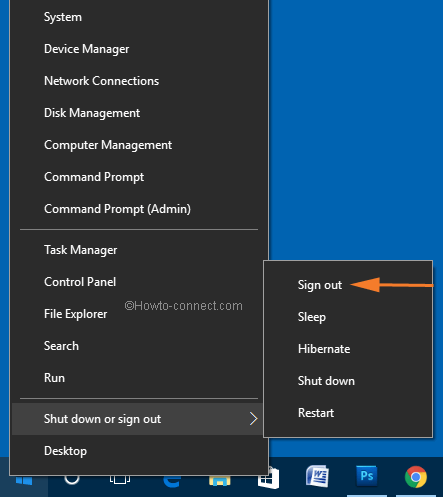 2. You have also another option to do this with the help of Shortcut Command. Click on Windows Key with X button to open the Win + X menu and choose the options which are described in the first step.
3. You can also lock and sign out your PC  by using New Start menu. Click the Start icon on the taskbar and then locate and click on the user's profile image, visible at the little lower left portion. Now, choose the option which you need.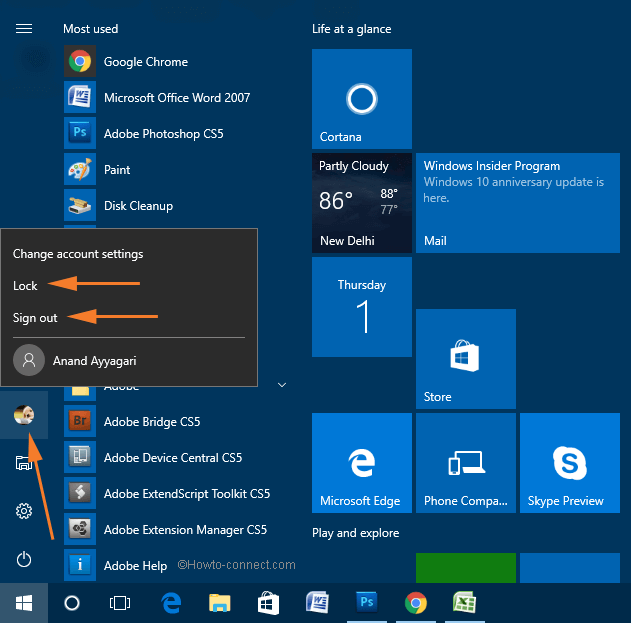 If you want to use the only keyboard instead of the mouse due to any reason Windows 10 allows you to lock and sign out the PC.
1. Open the Start menu by clicking the Window key from the keyboard.
2. On the left-hand side of the Start, the profile image of the logged-in user will be visible, select it.
3. This opens the menu of the username items. Then use up or down arrows and select either Lock or Sign out option. That's it.