Smiling Creatures Windows 10 Theme is a collection of multiple colorful smiley wallpapers. One can download this application from the Store to give their screen a new look by applying these charming images. This app comprises a set of 16 adorable pics of animals, fish and a happy grasshopper will let you experience the symbol of love on your desktop. You can get this theme easily from the Microsoft Store at free of cost.
Smiling Creatures Windows 10 Theme is a lightweight and a user-friendly application as well. Besides, the set of background images occupies only 17.75 MB space on your memory that is actually very less. Furthermore, you're able to get this at a minimum of ten Windows 10 systems with English as the default language. In addition, this app is suitable for users of all ages.
How to Download and Set Smiling Creatures Windows 10 Theme
Step-1: Navigate to the official web page of this Theme using any web browser on your device.
Step-2: When the page opens up, click on the Get button of the running screen. This will lead you to the Theme page in the Microsoft Store.
Note- You have the ability to also launch the Microsoft Store and then search the theme name.
Step-3: On the running page, click on the Get button to start the downloading procedure.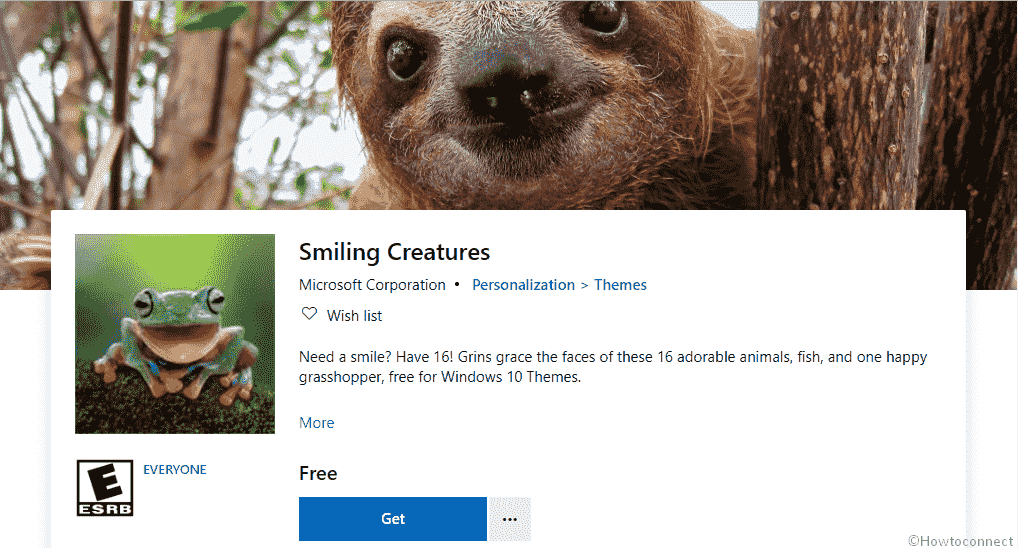 Step-4: Subsequent to the installation phase, click on the Apply button to set the theme on your PC. After that, you will be redirected to the Windows settings app.
Step-5: Once arrive, move on to the right side of the screen and click on Smiling Creatures theme.
System Requirements for the Theme
To work Smiling Creatures Windows 10 Theme on the device, your system needs to meet the following specifications –
You must occupy Windows 10 version 14951.0 or greater to open and use this application.
The requirement of architecture is either of x86, x64, ARM, ARM64.
Your device must support the English (United States) language.
There's no issue of any age restriction to get and apply this theme on Windows 10.