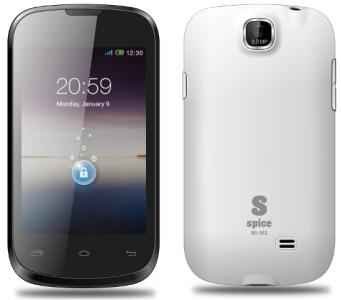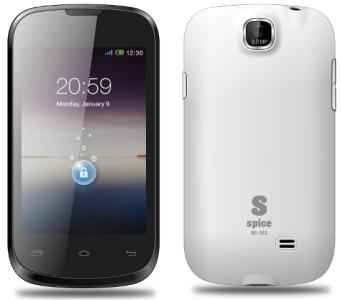 Spice has launched brand new Android based smartphone 'Stellar Xtacy Mi-352'. It  is trying to make a stronger presence in smartphone device segment with truly affordable Stellar Xtacy Mi-352 device. The device can be purchased at meager sum Rs. 4634/- per unit from online stores at this time round.
The Stellar Xtacy Mi-352 is Android based smartphone. It comes with dual (GSM) SIM support, which is  power packed with 1GHz snapdragon process. The device has 3.5 inch long fully touch display with 480*320 screen resolution. Rear on board 3.5 MP  camera is put on Stellar Xtacy to capture anything. The device supports 3G connectivity. Powerful 1300 mAh battery is installed in Stellar Xtacy for the long time of functioning aspect.
Certainly, it is an inexpensive device which will competes against expansive and flooded smartphone market. If you are preparing to purchase Stellar Xtacy Mi-352, you should check enlarged specifications first.  You may find out the inclusive specification just after concluding line.
Stellar Xtacy Mi-352 Key Specification:
Price: Rs. 4634/-
OS: Android 2.3 Gingerbread
Processor: 1GHz Snapdragon
Memory: 512 MB built-in could be expandable up to 16 GB, RAM-256 MB
Connectivity: Wi-Fi 802.11b/g/h, USB v2.0, Bluetooth v3.o, 3G
Display: 3.5 Inch touch screen display with 480*320 pixels resolution
Camera: 3 MP on board Rear side camera
Battery: 1300 mAh